FIRST HOUR
Wings of A Dove (Madness)
(1983) ... they deserved great credit for coming up with something different for what was destined to become one of their biggest ever hits, peaking at # 2. Featuring not only a gospel choir but also a steel band, Wings of A Dove was the band's 14th Top 10-er and 16th chart entry in all
It's Been So Long (George McCrae)
(1975)... really hitting those high notes, one of the most memorable in a run of disco-tastic Top 40 singles which followed on from the one for which he will forever be remembered, Rock Your Baby (1974, # 1)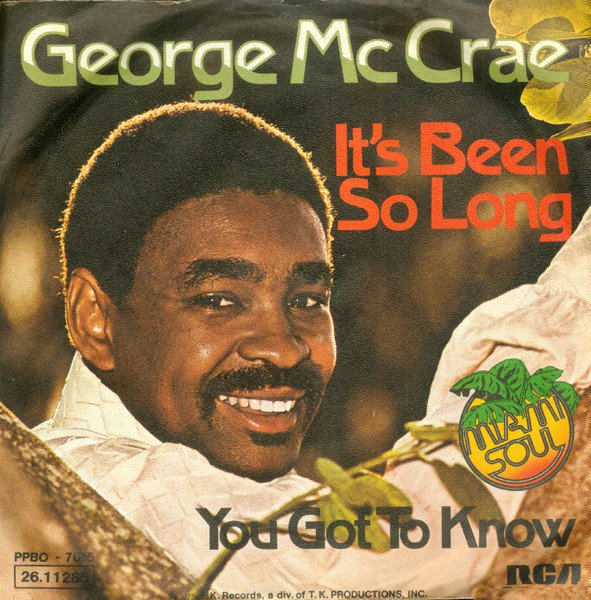 Hello (Turn Your Radio On) (Shakespears Sister)
... one of the high points of a successful few months for Siobhan Fahey and Marcella Detroit in the first of today's featured years. Hello... was the final track on their album Hormonally Yours, and the fourth single from it, following Stay ( # 1 for eight weeks), I Don't Care (# 7) and Goodbye Cruel World (# 32). Fast forward to 2020, the album is due for a 3 CD deluxe reissue in December
'60s songs with double barreled girl's name titles
Hello Mary Lou (Ricky Nelson)
(1961) ... his highest ever UK chart placing (# 2) in a run which had started three years previously. It was also the last time he was billed as 'Ricky' Nelson. Subsequent releases were credited to the more mature sounding 'Rick'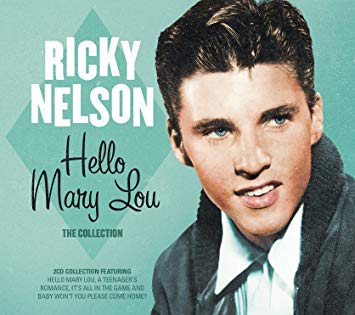 Barbara Ann (The Beach Boys)
(1966) ... very catchy song with an instantly memorable hook-line, and the group's trademark harmonies ~ not surprisingly, it became one of their most successful UK singles
---------------------------
Farewell (Rod Stewart)
(1974) ...Top 10 single, taken from the album Smiler, one of several memorable songs which Rod co-wrote in the first half of the '70s with Martin Quittenton ~ the most famous being his consecutive UK No.1s in '71-'72, Maggie May and You Wear It Well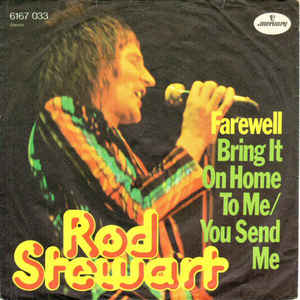 Keep On Running (Spencer Davis Group)
(1965-66) ... first of two chart-topping singles for a founder / leading light of the British rhythm and blues, who died last week, aged 81. As with Manfred Mann, the band took the name of a band founder member who was not the lead singer. The vocalist with the Spencer Davis Group at this point in time was a young Steve Winwood, who left just over a year later to join Traffic. One of their hits is coming up later...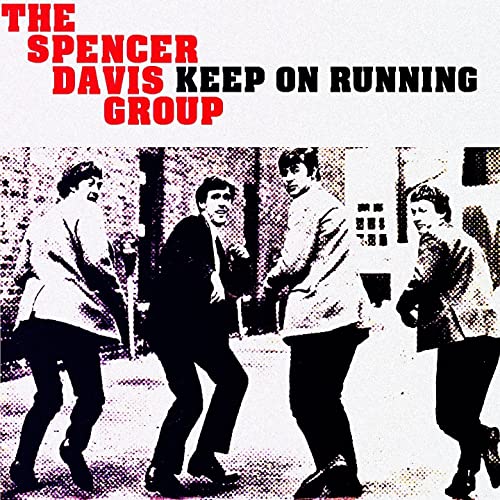 Newsround Tameside: 28 years ago ~ 1992
Oh No Not My Baby (Cher)
... Goffin-King song dating back to the '60s, previously a hit for Manfred Mann (1965, # 11) and Rod Stewart (1973, # 6)
Sense (The Lightning Seeds)
...it makes no sense at all, that # 31 was as good as it got this time out for Ian Broudie and co
(Take A Little) Piece of My Heart (Erma Franklin)
... US hit in '67 for Aretha Franklin's older sister which finally made it on to our chart a quarter of a century later, after featuring in the latest Levi's TV ad. Several other artists have recorded the song, from Janis Joplin in 1968 to Faith Hill and Shaggy (both in the '90s) to Beverley Knight (2006)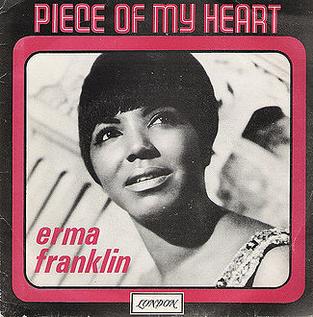 Erasure-ish - A Little Respect (Bjorn Again)
... the highly acclaimed Abba tribute band came up with this tongue-in-cheek response to Erasure's recent chart-topping EP, Abba-Esque. They recorded two of the duo's best known songs - A Little Respect and Stop which became the A & B sides of a single with the collective title Erasure-ish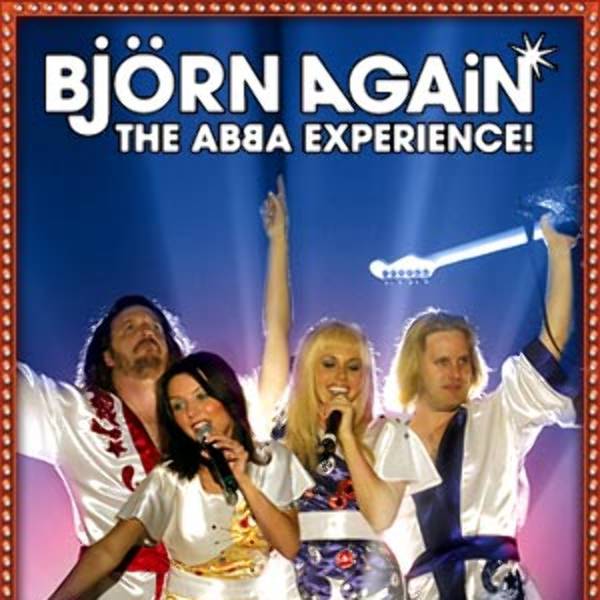 Iron Lion Zion (Bob Marley & The Wailers)
... posthumous release of a previously unheard Marley song recorded in 1973-74. Billboard magazine's review of the Songs of Freedom CD box set mentions that the original track of Iron Lion Zion was enhanced by contemporary musicians including the jazz saxophonist Courtney Pine and female vocal trio I Trees, featuring Marley's widow Rita. Alan Jones from Music Week called it a "Marley masterpiece... a hugely commercial, lightly dubbed and joyous reminder of his talent". (Source: Wikipedia)
My Destiny (Lionel Richie)
... upbeat second single from the album Back To Front ~ his first UK Top 10-er since Dancing On The Ceiling six years previously
---------------------------
SECOND HOUR
Give A Little Bit (Supertramp)
(1977) ... I remembered this - or at least I thought I did - as being one of their biggest hits. it was certainly one of five Supertramp singles to make the Top 40, but the Guinness Book of Hit Singles and everyhit.com both confirm that it was the lowest placed of the five, stalling at # 29
Tuxedo Junction (Manhattan Transfer)
(1976) ... first UK hit for the jazz vocal group, who breathed new life into many a classic song from the swing/big band era of the '40s. Glenn Miller & His Orchestra recorded what many would consider to be the definitive version of Tuxedo Junction in 1940.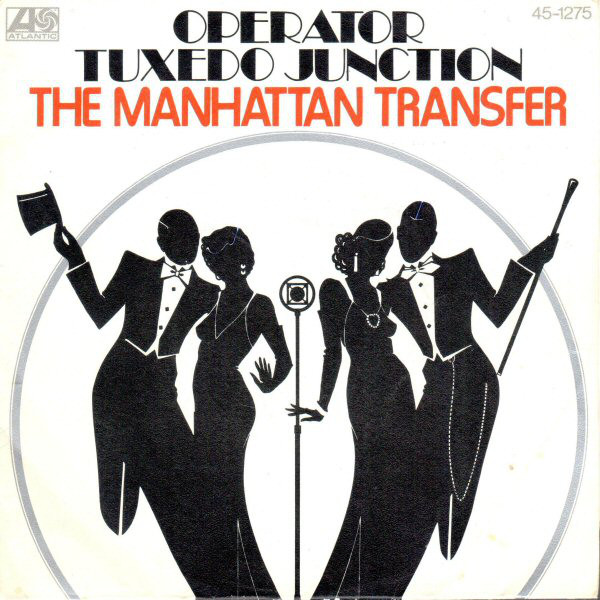 The Boat That I Row (Lulu)
... teaser track for our second featured year, written by a up-and-coming young songwriter, Neil Diamond, no less. It was a milestone year in his career, with two of his songs becoming big hits for The Monkees ~ I'm A Believer and A Little Bit Me, A Little Bit You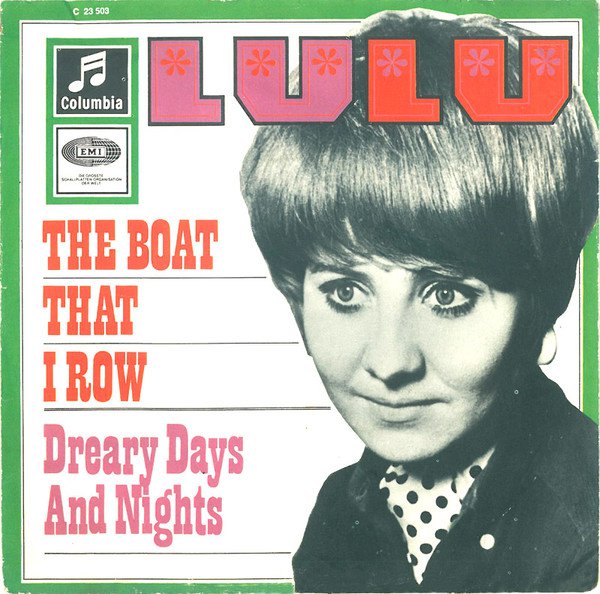 Absolutely Lyricless ~ the instrumental break
... with an international dimension, making all the right moves
Mexican Shuffle (Herb Alpert & The Tijuana Brass)
(1964) ... renowned for their 'sunshine' sound, of which this is a fairly typical example. While sounding instantly familiar, it was never a hit in the UK
Egyptian Reggae (Jonathan Richman & The Modern Lovers)
(1977)... .... despite the Sahara sand-dance style and seemingly tongue-firmly-in-cheek title, it was based on a genuine Jamaican reggae tune by Earl Zero - None Shall Escape The Judgement
---------------------------
Just Got Lucky (Jo Boxers)
(1983) .... hot on the heels of their first and biggest hit Boxer Beat, their Top 10 follow up was far less frantic, a steady toe tapper rather than one to stomp your feet to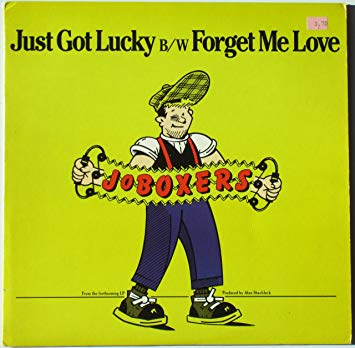 Listen (Unplugged) (Cobain Jones)
(2018) ... song which had its first play on Tameside Radio two years ago, by a then-17-year-old singer-songwriter from Stalybridge. The Unplugged session Cobain recorded in his bedroom has now had over 10,000 streams - it includes five original songs and, as a bonus, the electric version of Listen (Ravenhead Demo). Inspired by The Beatles and guitar pop in general across the decades, his music has a timeless quality and deserves to be heard. A very promising start and hopefully leading to success on a wider scale in the not too distant future. These are his songs on Spotify:
See some of Cobain's live performances: https://www.youtube.com/results?search_query=cobain+jones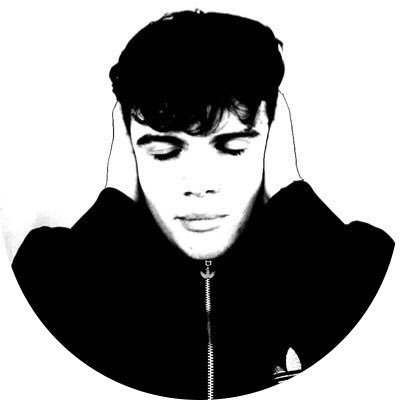 Reflections: 53 years ago ~ 1967
Third Finger Left Hand (Martha Reeves & The Vandellas)
... unbelievably, tucked away on the 'B' side of Jimmy Mack which I had always imagined to have been a sizeable Motown smash ~ but # 21 was its highest chart position in '67 and again as a reissue three years later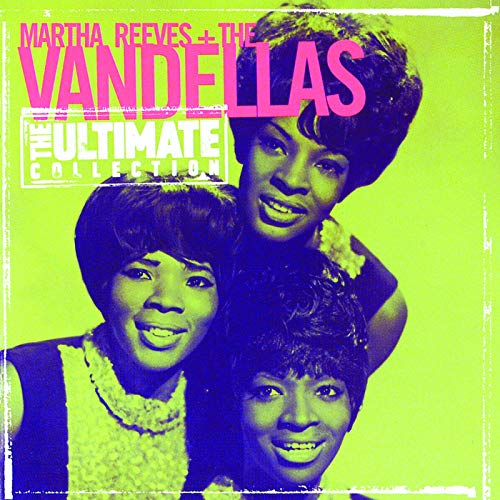 Autumn Almanac (The Kinks)
... one of the biggest and best of their mid '60s golden era with its sing-a-long-a music hall melody and Ray Davies' brilliantly creative, whimsical word play, from a crawly caterpillar to buttered currant buns and a 'breeze blowing leaves of a musty coloured yellow'
Come And Buy My Toys (David Bowie) ... accompanied only by a folky acoustic guitar, the stripped back simplicity of this lovely little song is one of the many delights on Davids debut album. Positive reviews for a artist who was still an unknown at this point sadly failed to translate into sales . Bowie took time out to reflect and dramatically changed direction. The rest is history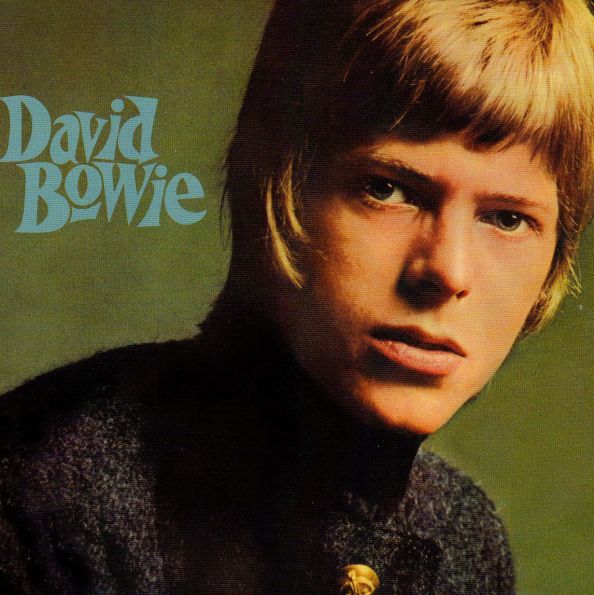 *** Massachussetts (The Bee Gees) ***
... written by Barry, Maurice and Robin Gibb while touring America, although at the time they had never actually been to Massachussetts. An instant success, it topped the chart in the UK and a dozen other countries. Eleven years would go by before their next # 1, by which time they had reinvented themselves and embraced the '70s disco era [*** Due to pressure of time, I didn't play Massachussetts - hopefully it will pop up on the show before too long!]
Paper Sun (Traffic)
... featuring the distinctive sound of the sitar - the Indian stringed instrument championed by George Harrison, as heard on several Beatles songs including Norwegian Wood and Tomorrow Never Knows. Traffic's Dave Mason played the sitar on Paper Sun, with Steve Winwood supplying the soulful lead vocal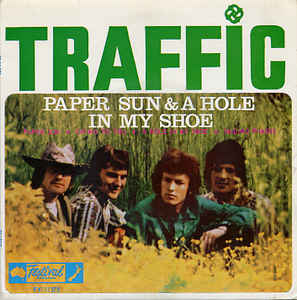 Lovely Rita (The Beatles)
... Paul McCartney song from the Sgt Pepper album, about a traffic warden ~ the American job title 'meter maid' clearly had much more of a ring to it, even more so if her name was Rita
The Happening (Diana Ross & The Supremes)
... the film of the same name didn't exactly break any box office records, but it gave The Supremes their 10th # 1 in America and another Top 10-er to add to the list here
---------------------------

SHOW THEME:
Rhapsody In Blue (Rick Wakeman)
written by George Gershwin, arranged by Tony Visconti
from the album Rhapsodies (A&M Records, 1979