FIRST HOUR
Sky High (Jigsaw)
(1975) ... pure '70s pop at its finest, with one of the catchiest choruses ever!!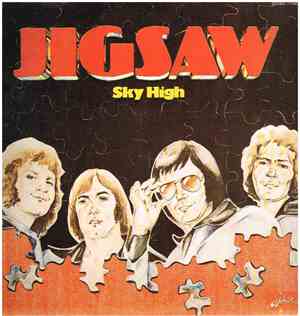 Ring Out Solstice Bells (Jethro Tull)
... quirky seasonal single in celebration of the Winter Solstice, the day with the shortest daylight hours, in the week before Christmas. Fast forward to the Noughties, the band recorded a new version of Solstice Bells for the Jethro Tull Christmas Album ~ one of its instrumental tracks is coming up later...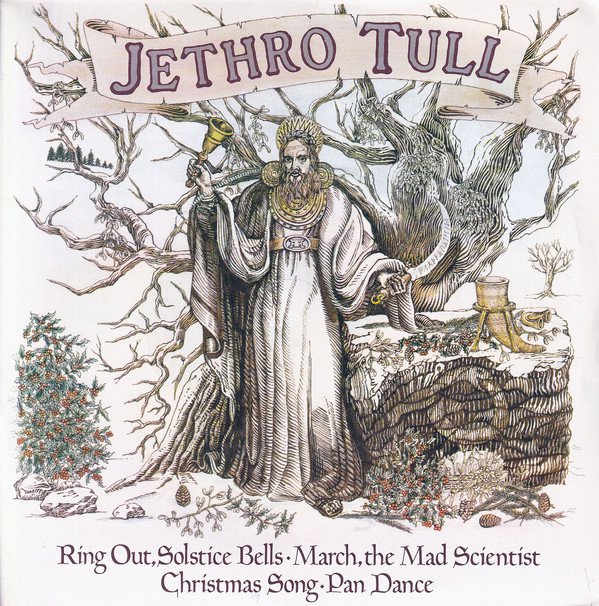 When You Come Back To Me (Jason Donovan)
... from the first of today's featured years when the Stock, Aitken Waterman sound was a force to be reckoned with, hit after hit from their roster of artists - among them was Jason Donovan. This was his last single of the year, in the Top 3 over Christmas
Festive Cheery Tunes from a classic Christmas album...
A Christmas Gift For You, produced by Phil Spector in 1963, featuring a roster of artists ~ male and female, solo singers and groups performing a selection of seasonal 'standards'
Rudolph The Red Nosed Reindeer (The Crystals)
Frosty The Snowman (The Ronettes)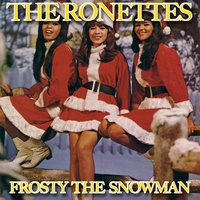 ---------------------------
Ice In The Sun (Status Quo)
(1968) ...one of Quo's earliest hits in a hugely successful, long-lasting career which would span the next few decades

Newsround Tameside: 31 years ago ~ 1989
Whenever God Shines His Light (Van Morrison with Cliff Richard)
... a coming together of two very different performers which I don't think any of us could have seen coming, yet somehow it worked surprisingly well! Not specifically seasonal, but sounded just right for the Christmas chart. Another unlikely duet, also from this time of year, on the way later *
Dear Jessie (Madonna)
.. fourth single from Like A Prayer, one of '89's best selling albums. Dear Jessie was released in time for Christmas - in the UK, Australia, Japan and selected European countries, but not in America. It fared much better here than elsewhere, ultimately reaching # 5 early in 1990. Written and produced by Madonna and Patrick Leonard, the song was inspired by Leonard's daughter Jessie...The track is composed more like a children's lullaby rather than a pop song, and features strings, synthesizer and strummed acoustics. Trumpets are then introduced following a change in tempo Lyrically, the song evokes a psychedelic fantasy landscape, in which pink elephants roam with dancing moons and mermaids (Source: Wikipedia)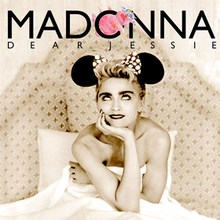 Golden Green (The Wonder Stuff)
... indie band from Stourbridge in the West Midlands with their fourth Top 40 single in just over a year. Golden Green unfortunately continued a trend of falling well short of the Top 10. They would get there eventually - with the much poppier Size Of A Cow (1991, # 5)
Lambada (Kaoma)
...... group with French and Brazilian connections celebrating the latest, hottest dance sensation sweeping the nation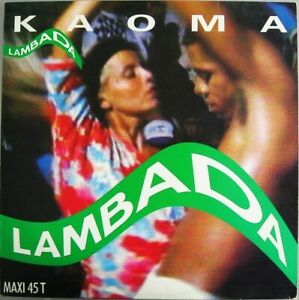 I Won't Back Down (Tom Petty)
... his album Full Moon Fever yielded three singles with varying degrees of success sales-wise I Won't Back Down (# 28) became his biggest ever in the UK, with not only his fellow Traveling Wilburys turning up to play but also Ringo Starr on drums. The other singles Running Down A Dream (# 55) and Free Fallin' (# 64), despite their very disappointing chart positions, are still played by various radio stations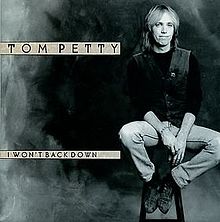 Good Thing (Fine Young Cannibals)
... two ex-members of The Beat, bassist David Steele and guitarist Andy Cox, with lead singer Roland Gift ~ a trio from Birmingham who developed a distinctive style. Good Thing, true to its name, is a toe-tappingly upbeat, feelgood song which became one of their biggest hits here and went all the way to the top in America. Chart success came two years after its first appearance in the film Tin Men, set in Baltimore, US, in 1963. FYC appeared as a nightclub band - the song's retro soul/ R &B style clearly fits that setting. On the record itself, Jools Holland makes a guest appearance, playing piano
---------------------------
Little Town (Cliff Richard)
(1982)... the old Christmas carol O Little Town of Bethlehem set to a shiny, sparkling new tune ~ the lively orchestral arrangement, uplifting vocal and epic production combined to create something very special. Even now it sounds a dead cert Christmas # 1 ~ but amazingly just missed out on a place in the Top 10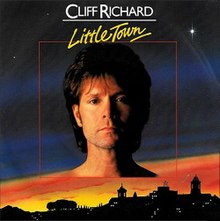 ---------------------------
SECOND HOUR
Rockin' Around The Christmas Tree (Brenda Lee)
(1960, US, 1962, UK)... perennial favourite written by Johnny Marks who also gave us Rudolph The Red Noised Reindeer and A Holly Jolly Christmas. Brenda recorded the song in 1958, when she was a mere 13 years old, before her career took off. By the time it finally became a UK hit, she was an established chart act with a string of Top 20 singles to her name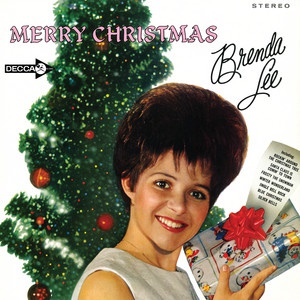 Peace On Earth / Little Drummer Boy (David Bowie & Bing Crosby) * (1982) ... recorded for a 1977 TV special in the US, and finally saw the light of day as a Christmas single, five years later. Another contender for unlikeliest duet ever, following Van and Cliff, played earlier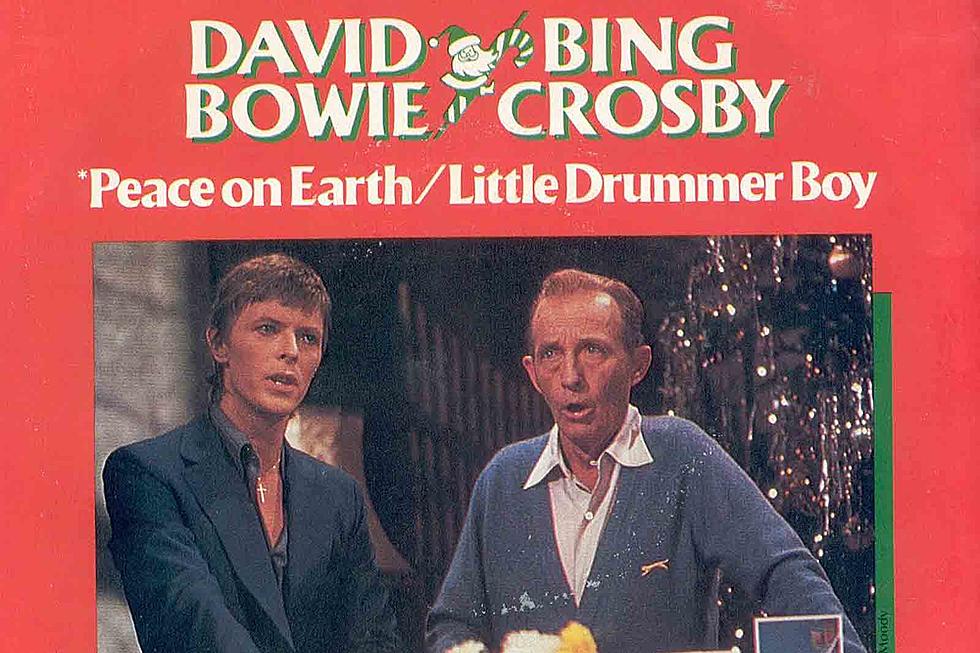 It's A Shame (The Motown Spinners)
... teaser track for our second featured year ~ from the group who were always simply 'The Spinners' in America. Here, they were known as The Motown Spinners to avoid confusion with the equally well established English folk group of the same name. They dropped the 'Motown' when they signed with Atlantic Records but changed the name to 'Detroit Spinners' for the UK market. It's A Shame, written by Stevie Wonder, Syreeta Wright and Lee Garrett returned to the chart in 1990, - or rather the tune was sampled - in the re-worked It's A Shame (My Sister) by Monie Love featuring True Image
Absolutely Lyricless ~ the instrumental break
... timelessly festive tunes spanning the centuries
Holly Herald (Jethro Tull)
(2003) ... as promised earlier, among the many delights of the Jethro Tull Christmas Album, a medley of traditional carols The Holly and The ivy and Hark The Herald Angels Sing..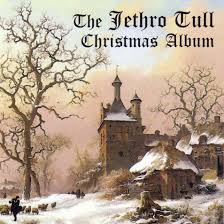 Troika ** (Chicago Symphony Orchestra)
(1978) ... famous sleigh riding tune from the Lieutenant Kije Suite by Prokofiev. It's the classical work which inspired Greg Lake song I Believe In Father Christmas, played on last week'show.(** Russian word which literally means 'three of a kind', referring here to a three-horse open sleigh)
---------------------------
I Was Born On Christmas Day (Saint Etienne)
(1993) ... Bob Stanley, member of the band who helped to write the song, actually was... born on the 25th December. He was 27 in the year it was a hit. Tim Burgess, lead singer with The Charlatans supplies guest vocals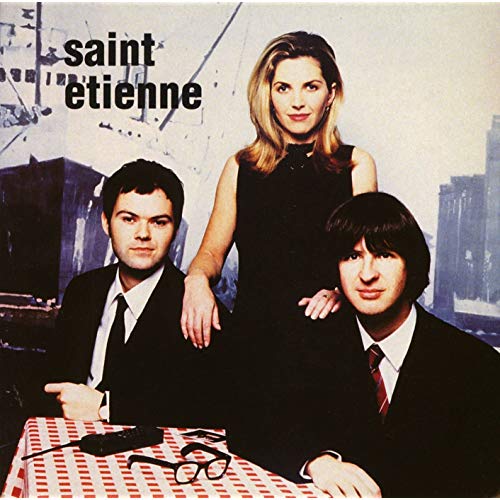 Reflections: 50 years ago ~ 1970
I Hear You Knocking (Dave Edmunds)
.... the Christmas # 1 ~ not the slightest bit Christmassy, but a terrific performance, by any reckoning, well deserving of its five weeks at the top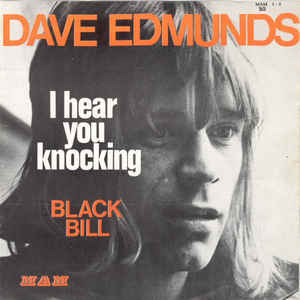 Whole Lotta Love (CCS)
... instantly recognised as the '70s Top of the Pops theme tune. CCS took their version of the Led Zeppelin classic into the Top 20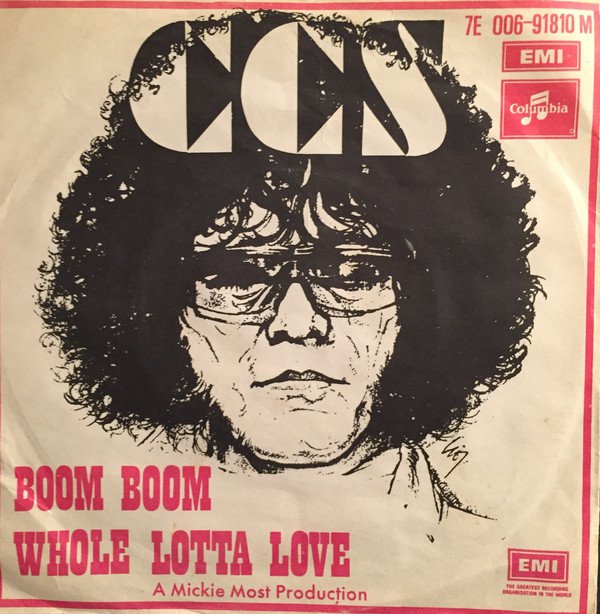 New World In The Morning (Roger Whittaker)
... a familiar face on many a TV show, known not only for his distinctive baritone singing voice but also his trademark whistling and guitar playing. New World In The Morning combined all three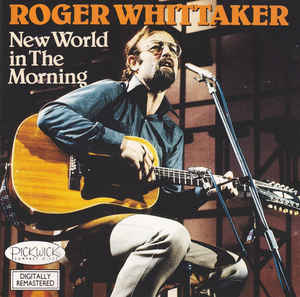 Baby I Won't Let You Down (Pickettywitch)
... third and final chart hit for the Opportunity Knocks winning group with lead singer Polly Brown
Snowbird (Anne Murray)
... she was the first Canadian female solo singer to reach # 1 on the US.chart, and also the first to earn a Gold record for one of her signature songs, the very hummable Snowbird (UK, # 23)
It's Wonderful (Jimmy Ruffin)
... as far as the UK was concerned, 1970 was his most successful year with three singles in the Top 10 ~ Farewell is A Lonely Sound and I'll Say Forever My Love were the other two
Feliz Navidad (Jose Feliciano)
... title song of a Christmas album by the Puerto Rican singer-songwriter best known for Light My Fire. Feliz Navidad - 'Happy Christmas' - is one of the all-time most played songs of the festive season in America. While it was never a hit here, it seems to have become ever more popular as the years have gone by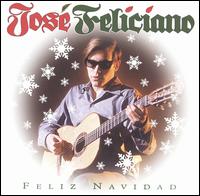 ---------------------------
SHOW THEME:
Rhapsody In Blue (Rick Wakeman)
written by George Gershwin, arranged by Tony Visconti
from the album Rhapsodies (A&M Records, 1979
Please bear in mind: it's a live show and so, occasionally I might need to change the running order, leave a song out, or play an unplanned extra song which will not be shown in this weekly music blog.
- MW