FIRST HOUR
Five Get Over Excited (The Housemartins)
(1987) ... first of three singles from their second album, The People Who Grinned Themselves To Death, recorded in Stockport, at Yellow Two studios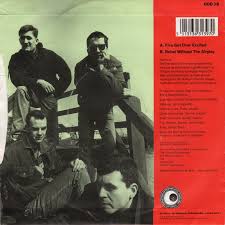 Gimme Little Sign (Brenton Wood)
(1967-68) ... soul singer hitting those high notes. The hook line in the chorus is 'Gimme some kind of sign, girl...' ~ the official title does not appear in the lyrics
A Girl Like You (Edwyn Collins)
... worldwide hit for the former Orange Juice frontman, in the first of today's featured years
I Will Follow Him (Little Peggy March)
(1963) ... US # 1 which sold a million, but failed to catch on over here. Fast forward to the early '90s, it became much better known when it was featured in Sister Act, the film starring Whoopi Goldberg
Take Me Home Country Roads (Toots & The Maytals)
(1972) ... played as a tribute to reggae pioneer Toots Hibbert who died earlier this month ~ a re-working of the John Denver song but with 'West Jamaica' written into the lyrics in place of 'West Virginia'. Olivia Newton John followed the script and style of the original to the letter with her hit version (1973, # 15)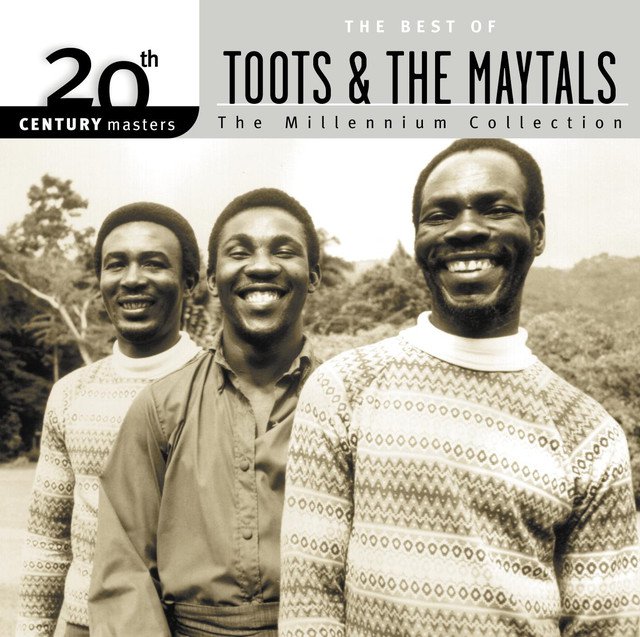 I Knew The Bride (When She Used To Rock 'n' Roll) (Dave Edmunds)
(1977) ... cover of a Nick Lowe song ~ the man himself recorded a slowed down version in 1985. Edmunds and Lowe also performed the song together 'live' with the band Rockpile
Together We Are Beautiful (Fern Kinney)
(1979-80) ...... one hit wonder who had one of the first No.1s of the '80s. Avid fans of the pub sitcom Early Doors will remember Ken the landlord of The Grapes (played by John Henshaw) singing this one to himself as he gets ready for opening time in the opening scene of the first episode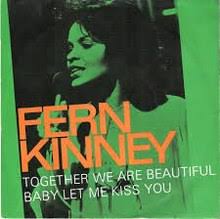 Newsround Tameside: 25 years ago ~ 1995
Fairground (Simply Red)
... trailblazing single which gave fans a first sign of Life ~ the eagerly awaited new album was finally about to be released, four years on from the mega successful Stars. After such a long wait and a build-up of excitement and anticipation, they were not going to be disappointed. Fairground was immediately hailed as one of the best ever from Mick Hucknall and the band which deservedly became their first (and so far only) UK # 1. Here in Tameside, where Mick spent his early years, it was 'our' first chart-topping single... since 1978's Matchstalk Men and Matchstalk Cats and Dogs by Brian and Michael
Alright (Supergrass)
... perfect feelgood song for a long hot summer.Stand by for another Britpop band with a different song sharing the same title... *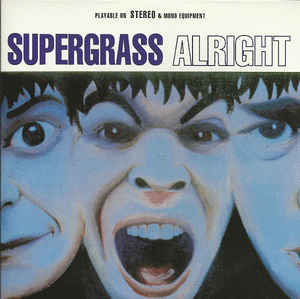 Whoops Now (Janet Jackson)
... quite possibly her poppiest song ever ~a Top 10-er here, across most of Europe, # 1 in New Zealand
I'm Only Sleeping (Suggs)
... Madness front man successfully reggae-fying a John Lennon song from The Beatles' Revolver album ~ a perfect fit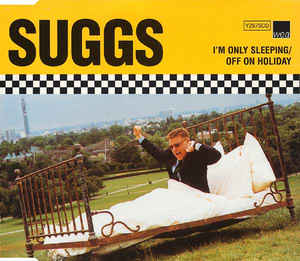 Alright (Cast)
... * to avoid confusion with the Sugergrass song, this could have had the sub-title 'I guess I'm doing fine'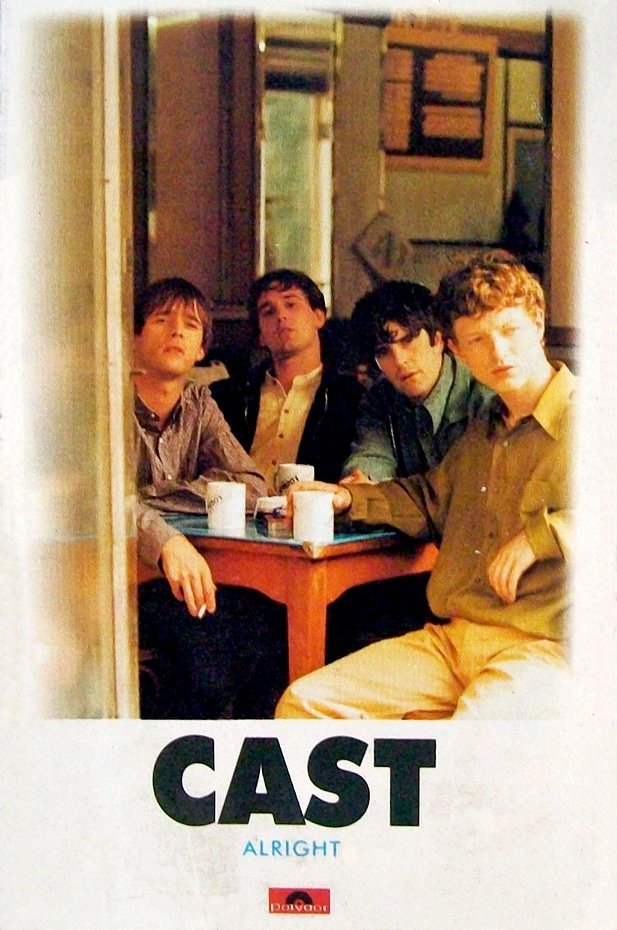 Walking In Memphis (Cher)
... the original by singer songwriter Marc Cohn had plenty of airplay and eventually charted back in 1991 ~ Cher took her version to # 11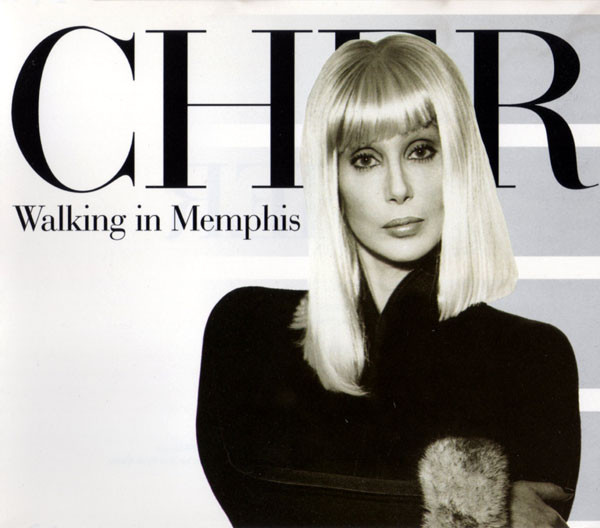 ---------------------------
SECOND HOUR
The Last Time (The Rolling Stones)
(1965) ... was the first time a Jagger and Richards original was chosen as the 'A' side of a Stones single ~ the third of five UK number ones which followed each other in rapid succession during '64-'65
Talk Of The Town (The Pretenders)
(1980)... Chrissie and co with a Top 10 follow-up to their # 1 Brass In Pocket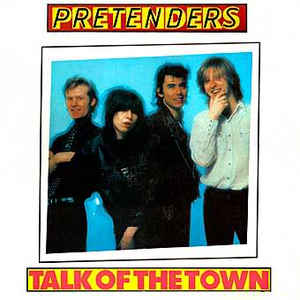 Every Night (Paul McCartney)
... teaser track for our second featured year, from his solo debut album McCartney, lined up ready for release when The Beatles' split became official
Absolutely Lyricless ~ the instrumental break
.... two word titles which double up on their initial letters
Rebel Rouser (Duane Eddy)
(1958) ... first UK hit by the twangy guitar man, kick starting a fabulous five year span of 20 Top 40 entries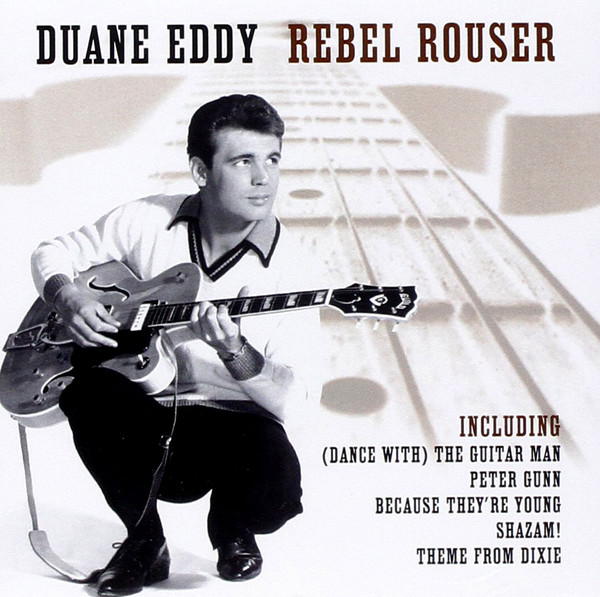 Sucu Sucu (Laurie Johnson & His Orchestra)
(1961) ... an already familiar tune, many different versions over the years, vocal and instrumental ~ Laurie Johnson's lively arrangement was the most successful chartwise, peaking at # 9, having been adopted as the theme of a then current TV series Top Secret
--------------------------
Busy Doing Nothing (Dave Stewart & Barbara Gaskin)
(1983) ... song originally made famous by Bing Crosby, brilliantly re-imagined 40 years on with a fairground organ, numerous special effects and unexpected twists and turns. Busy Doing Nothing - a corker of a song title for a (hopefully!) leisurely, relaxing Sunday afternoon. - only made the lower reaches of the chart, two years after the duo's # 1, It's My Party. A work of genius and a joy to listen to.
The Wind Cries Mary (Jimi Hendrix Experience)
(1967) ........ hugely influential rock guitarist and singer, with one of a handful of hits during his lifetime ~ this month it is 50 years since the music world was devastated by the news of his death, at the age of 27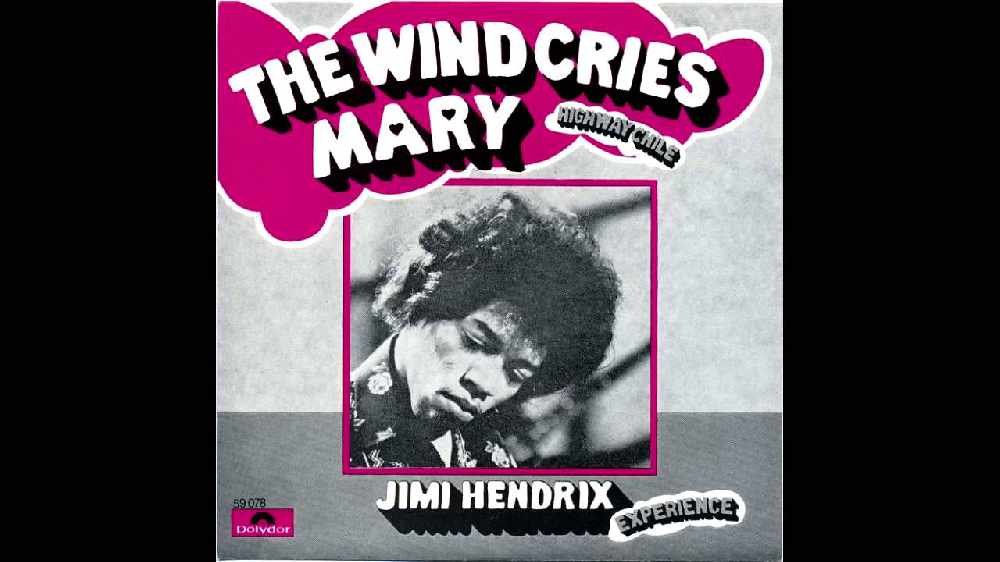 Reflections: 50 years ago ~ 1970
25 or 6 to 4 (Chicago)
... songwriter - and keyboard player - Robert Lamm explained the eye-catching numeric title ~ it's about trying to write a song in the middle of the night... the title is the time at which the song is set: 25 or 26 minutes before 4 am. Much has been written about the distinctive opening guitar riff (played by Terry Kath) ~ one critic compared the chord progression to that of an early Led Zeppelin track Babe I'm Gonna Leave You and to George Harrison's While My Guitar Gently Weeps (on The Beatles' 'White Album') [Source: Wikipedia]
(They Long To Be) Close To You (The Carpenters) ... Bacharach and David song, which Richard and Karen had recorded for their second album Close To You, became their first UK hit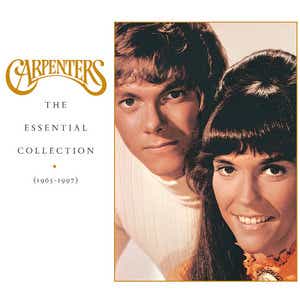 Me And My Life (The Tremeloes)
.. their highly successful chart career in the '60s lasted long enough to see in the start of the next decade, but only just. Me And My Life was to be their final Top 10-er, although there were a couple more minor hits and further successes in Europe and especially in Germany
Black Night (Deep Purple)
...for a generation of music fans getting into progressive/ heavy rock', serious bands making serious albums, it's ironic that the singles chart was often their entry point ~ not for Led Zeppelin, admittedly, as they famously refused to release a single, but it was certainly the case with Deep Purple. Black Night was the first - and by far the most successful - of a short run of hit singles in the early '70s, reaching the heady heights of # 2. Just a few places behind the classic Black Night on the chart 50 years ago this month, the equally unforgettable Paranoid - by Black Sabbath, on its way to # 4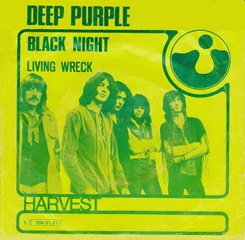 Rainbow (Marmalade)
... they had the knack of releasing singles which always sounded different to the one(s) before, but without alienating their loyal fans and record buyers
Band of Gold (Freda Payne)
... three weeks as the UK's No.1 for Freda Payne, a song and artist often labelled 'one hit wonder' although she did have a couple of minor chart entries during the following months.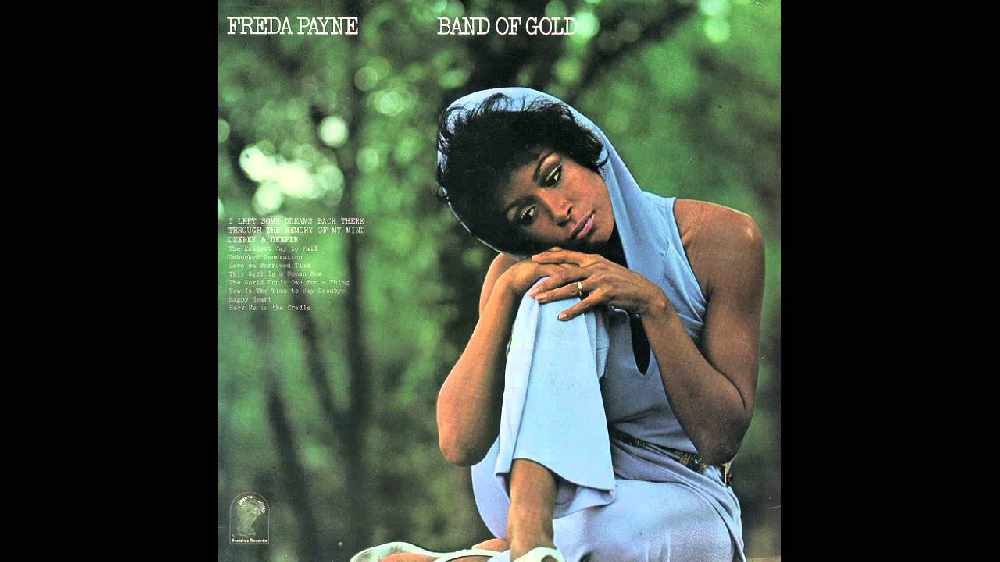 ---------------------------
SHOW THEME:
Rhapsody In Blue (Rick Wakeman)
written by George Gershwin, arranged by Tony Visconti
from the album Rhapsodies (A&M Records, 1979)