FIRST HOUR
What Is Life (George Harrison)
(1970-71) ... a potentially huge hit single that never was, at least not in the UK where it was tucked away on the B side of My Sweet Lord having first appeared on George's triple album All Things Must Pass towards the end of 1970. Beyond these shores, it was the follow-up to My Sweet Lord, reaching the Top 10 in the US and Canada and # 1 in Australia. Its obvious hit potential here was finally recognised when Olivia Newton John took her version into the Top 20 the following year (1972, # 16). It's a positive, upbeat song with the trademark Harrison guitar sound, also to be heard on the 1969 hit Badge, co-written with Eric Clapton for Cream and on his old Beatle bandmate Ringo's debut solo single It Don't Come Easy (1971)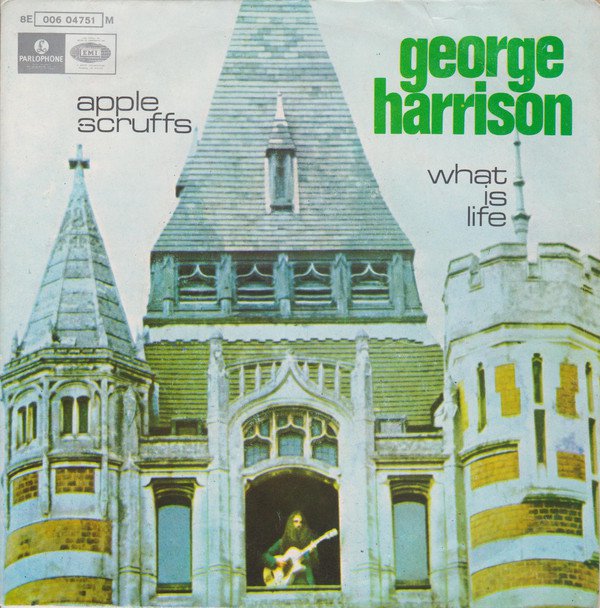 Ain't Too Proud To Beg (The Temptations)
(1966) .. the one which gave them their first real chart run in the UK ~ 13 weeks in all, peaking at # 21
My Guy (Tracey Ullman)
... from the first of today's featured years~ not the Mary Wells classic, but a 'girl singing about a guy' version of the Madness song My Girl('s Mad At Me). Tracey's video famously featured a surprise cameo appearance by the then Labour leader, Neil Kinnock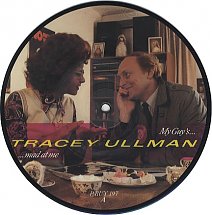 Fame and Fortune(s)
Get Away (Georgie Fame & The Blue Flames)
(1966) ... second of three #1 s in the mid '60s, with a gap of about 18 months from one to the next ~ Georgie had several other hits on the chart in between, but aside from his hat-trick of chart-toppers, none of them made the Top 10
Storm In A Teacup (The Fortunes)
(1972) .... co-written by Lynsey de Paul ~ just a few months later she released her own version, which appeared as the B side of her debut hit, Sugar Me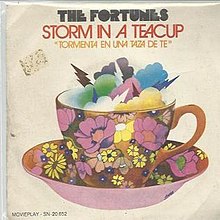 --------------------------
Do I Love You (Indeed I Do) (Frank Wilson)
(1965) ... genuine, bona fide Northern Soul ~ one of the rarest of the rare, much sought after by collectors. Only a very few copies of the original vinyl ever saw the light of day ~ one of which sold for an eye-watering £25,000 in 2009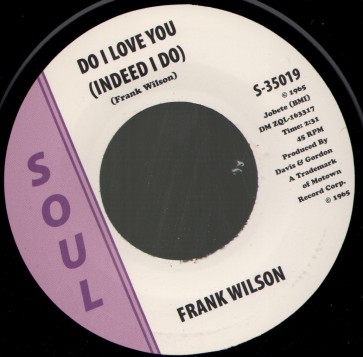 Take Me I'm Yours (Squeeze)
(1978)... first of a long run of hits and occasional near-misses, written by prolific co-founding duo Chris Difford and Glenn Tilbrook which would continue on and off until the mid '90s
Newsround Tameside: 37 years ago ~ 1984
Robert de Niro's Waiting (Bananarama)
.... peaking at # 3, it was their biggest hit to date and is still up there among the highest placed in a hugely successful run of singles
More More More (Carmel)
... the video was filmed in Manchester, their adopted home city. Singer Carmel McCourt, bassist Jim Parris and drummer Gerry Darby met as students at Manchester School of Art. See the video here: https://www.youtube.com/watch?v=GpQ9VbOjqSU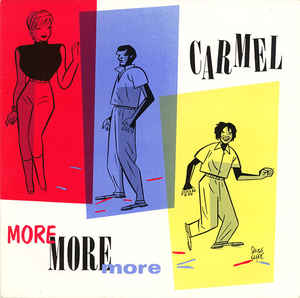 Ferry Cross The Mersey (Frankie Goes To Hollywood)
.... led by the charismatic Holly Johnson, the Liverpool band who sparked outrage with their suggestive performances and sexual innuendo of Relax which won them a huge following and topped the chart for five weeks. The flip side of the 12 inch single could hardly have been more of a contrast. In homage to their home city, Frankie showed their mellower side by covering Gerry Marsden's 1964 film song Ferry 'Cross The Mersey. Paying tribute to Gerry on last Sunday's show, following the sad news the previous week that he had died, I recalled meeting him in the mid '80s, shortly after Frankie had become the first chart act to equal Gerry & The Pacemakers' achievement of three number 1s with their first three releases. I had to ask what he thought of their version of 'Ferry'. "Good old Holly, God bless him!" he replied with typical Scouse bounce and good humour. "I couldn't have cared less if he'd sung it in Japanese -it made me a few quid! No, truthfully, I did like their version. It's always a compliment when people cover songs you've written. Trevor Horn who produced it told me he had always liked the song. I was very, very pleased..."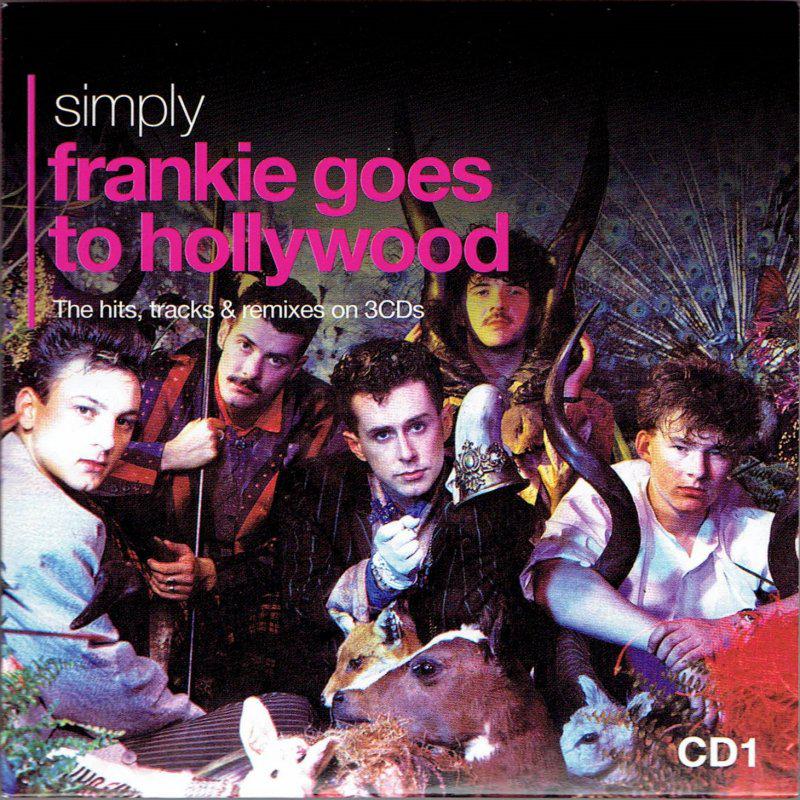 Run Run Away (Slade)
... continuing their early '80s second coming with a song which Noddy Holder described as being 'like an old Scottish jig, but with a rock beat' , featuring co-writer Jim Lea on electric fiddle. One of their hits from the previous decade is on the way later...
Breakin' Away (Joe Fagin)
... the opening theme song of one of the most avidly watched TV series of the early-mid '80s, Auf Wiedershen Pet, The same singer also recorded the song heard as the credits rolled at the end of each episode - That's Livin' Alright released as the A side of the single which made the Top 3 in January '84. Two new songs were introduced at the start of the second season - Get It Right and Back With The Boys Again. The resulting single reached # 53 in 1986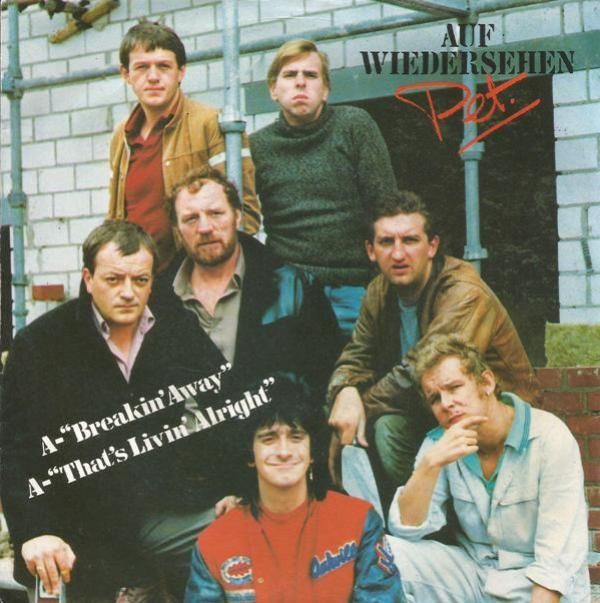 Holiday (Madonna)
... chart debut beginning a phenomenal run of success which would continue over the next couple of decades. Holiday returned for a second run in the Top 10 in the summer of '85, shortly after her first UK # 1 with Into The Groove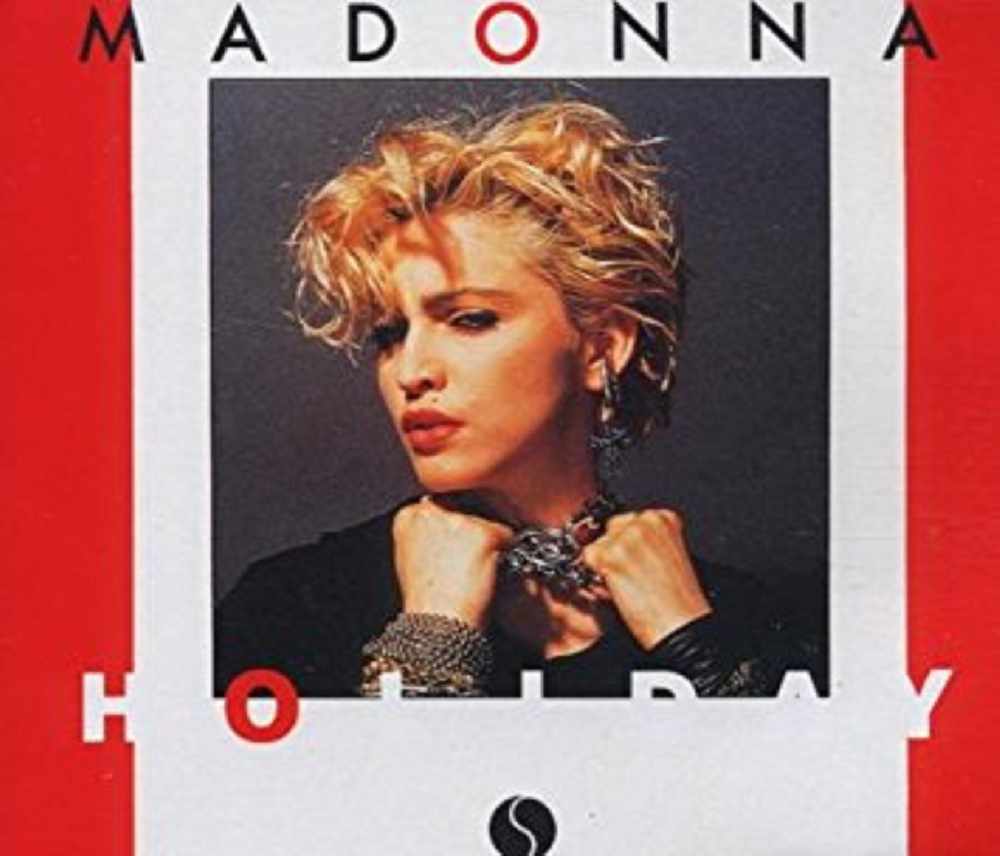 --------------------------
SECOND HOUR
Just One Look (Doris Troy)
(1963) ...biggest US hit for the R&B singer-songwriter known as Mama Soul ~ successfully covered here by The Hollies (1964, # 2)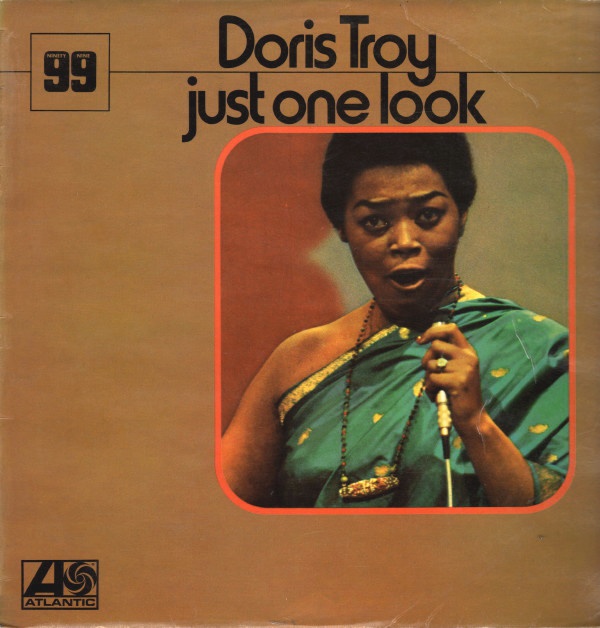 Ultra Modern Nursery Rhyme (Terry, Blair & Anouchka)
(1990) ... ultra catchy, radio friendly single from Terry Hall - previously of The Specials, Fun Boy Three and The Colour Field - which somehow missed out on the Top 75
Killing Me Softly With His Song (Roberta Flack)
... teaser track for our second featured year ~ music composed by Charles Fox with lyrics by Norman Gimbel in collaboration with Lori Lieberman, who claimed to have been inspired by a Don McLean performance. Roberta Flack's version topped the chart in the US and Canada and made the UK Top 10. It has since been covered by many artists, most famously by hip-hop band (The) Fugees (1996, UK # 1), who went to win the following year's Grammy for Best R&B Performance by a Duo or Group with Vocal (Source: Wikipedia)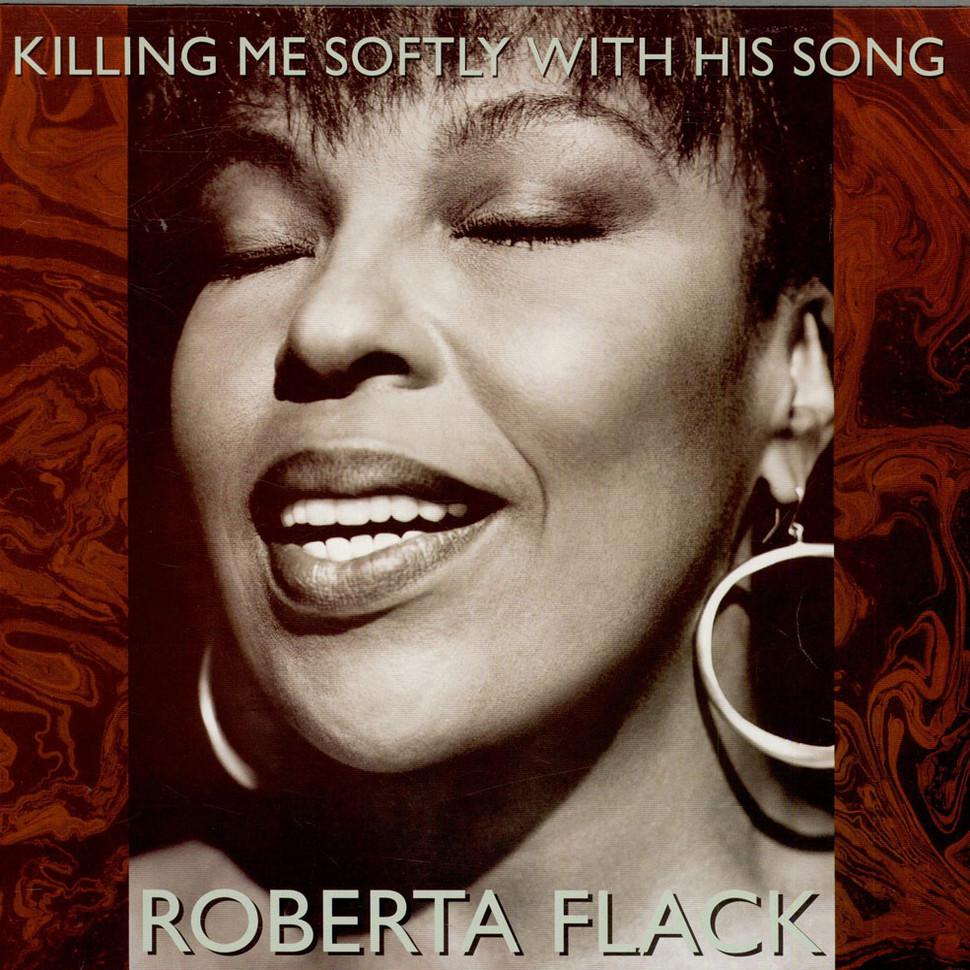 Absolutely Lyricless ~ the instrumental break
... world leaders of easy listening
Afrikaan Beat (Bert Kaempfert)
(1962)... from a LP which has become a car boot - bargain bin classic. One of those tunes - the same can be said of the title track - which enjoys instant recognition although it was never a hit. Bert and his orchestra released dozens of easy listening and jazz oriented albums. His other claim to fame - he was the first producer to record The Beatles. In 1961 Kaempfert hired the rough-and-ready, as yet unknown beat group from Liverpool - with their original drummer Pete Best to be the backing band for Tony Sheridan. They also recorded two songs on their own ~ My Bonnie and Ain't She Sweet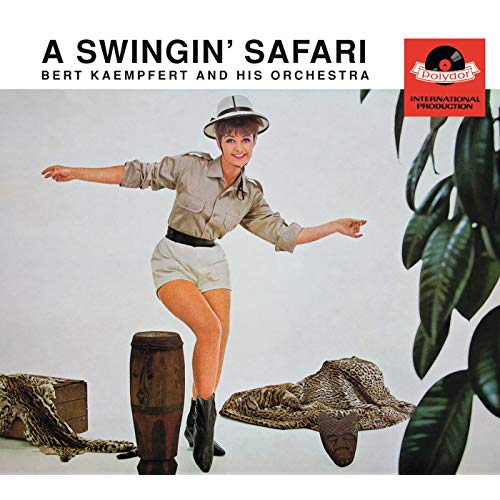 Happy Music (James Last)
(1967) ... a perfect title for one of our cheeriest tunes ever! Happy Music was adopted by BBC Radio 2 presenter Tony Brandon as the theme tune to his daily show in the early '70s. James Last - like Bert Kaempfert - was a German composer, musician and orchestra leader whose production line of LPs was prolific and seemingly endless. Total record sales during his lifetime were believed to be in the region of 200 million albums
---------------------------
Tell Me Where You're Going (Silje)
(1990-91) ... much-played turntable hit with a notorious false ending! It always sounded great on the radio, but could only manage the lower reaches of the Top 75 here. In her own country, Norway it made the Top 10 and was a #1 in Japan. Silje - pronounced SEEL-YA - Nergaard, to give her full name, has gone on to gain worldwide acclaim as a jazz singer and songwriter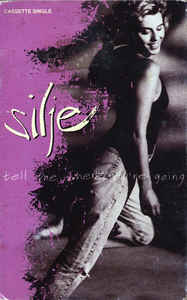 In The Heat Of The Morning (David Bowie)
(1967 / 1970) ... one of the best from his early years. The version played on today's show is from an old budget-price LP in the big box of vinyl in my back bedroom ~ The World of David Bowie (Decca Records)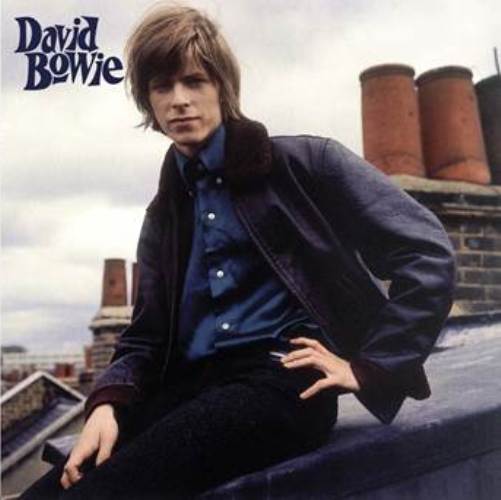 Reflections: 48 years ago ~ 1973
Cindy Incidentally (The Faces)
.... one of their handful of hits as a band in their own right ~ running in parallel with the massively successful solo career of their mic stand twirling lead singer, a certain Rod Stewart
We Have No Secrets (Carly Simon)
... title track of No Secrets which soared into the upper echelons of the UK album chart at the same time its most famous song You're So Vain
was riding high on the singles chart
Look Me Up (Blue Magic)
... pop-soul pre-dating the mid #70s disco era, a Stateside hit which was much played over here, but failed to make the chart. Two other Blue Magic songs were later successfully covered by reggae singer Barry Biggs ~ Sideshow (UK # 3, 1976) and Three Ring Circus ( # 22, 1977)
Elderberry Wine (Elton John)
... from the album Don't Shoot Me I'm Only The Piano Player, released towards the end of January and straight in at # 1 on the Lp chart, first week of February. The sprightly, uptempo Elderberry Wine had already been the B side of Crocodile Rock a couple of months earlier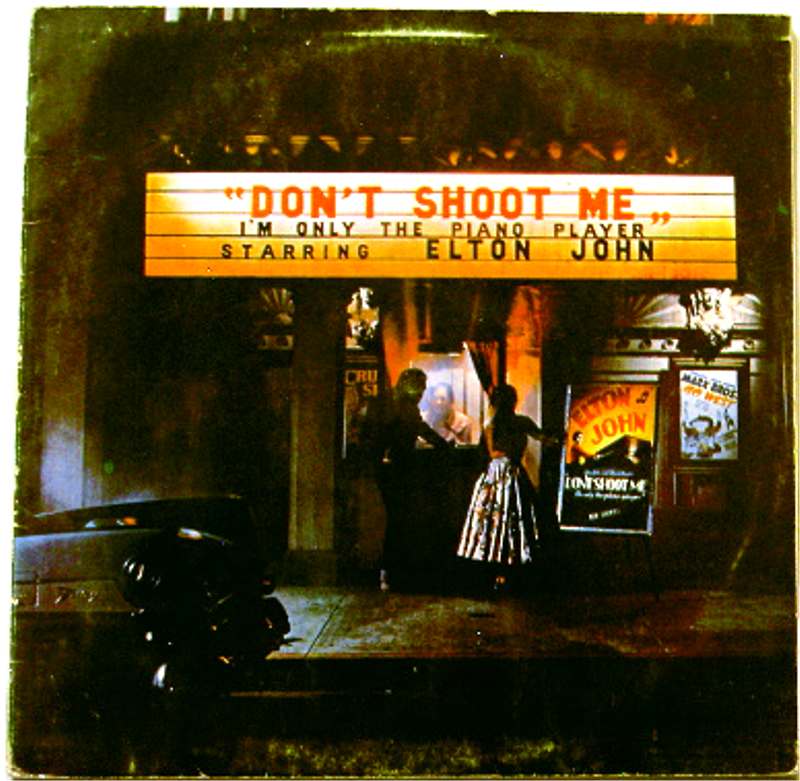 Out Of The Question (Gilbert O'Sullivan)
... from Back To Front, No 1 on the album chart early in '73. Never a single in the UK, Out Of The Question was an American Top 20 hit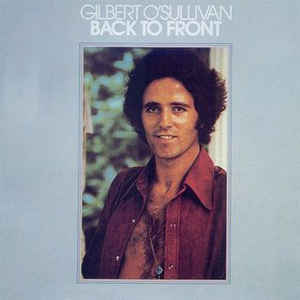 Blockbuster (The Sweet)
... five weeks at # 1 for one of the greatest hits of the glam rock era, which kicked off a spectacularly successful year for The Sweet and songwriters Nicky Chinn and Mike Chapman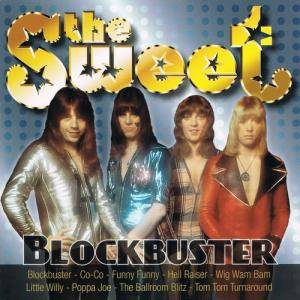 ---------------------------
SHOW THEME:
Rhapsody In Blue (Rick Wakeman)
written by George Gershwin, arranged by Tony Visconti
from the album Rhapsodies (A&M Records, 1979)
Please bear in mind: it's a live show and so, occasionally I might need to change the running order, leave a song out, or play an unplanned extra song which will not be shown in this weekly music blog.
- MW