FIRST HOUR
In The Middle of Nowhere (Dusty Springfield)
(1965)..... straight in with an instantly catchy chorus and hook line ~ Dusty at her poppiest, classic '60s feelgood song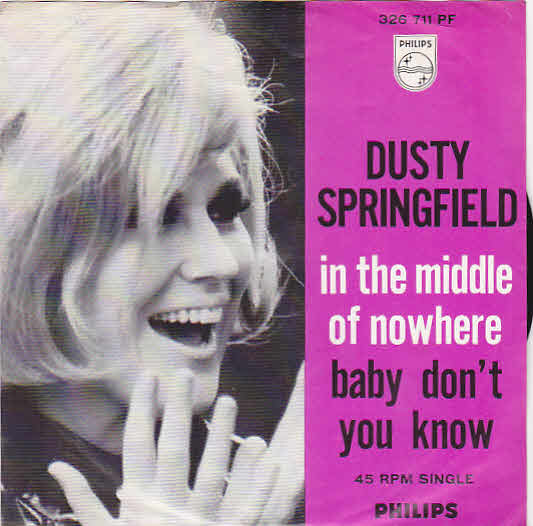 You're The Reason Why (The Rubettes)
(1976) .... a very under-rated single which deserved to do much better than a lowly # 28. Sounding more '60s than '70s, it's got a bit of the old Mersey Sound feel to it, pure pop with more of a stripped back production than most other chart singles around at the time.
The Size Of A Cow (The Wonder Stuff)
... from the first of today's featured years ~ .first time in the Top 10 after several lower placed chart entries for the band from Stourbridge, West Midlands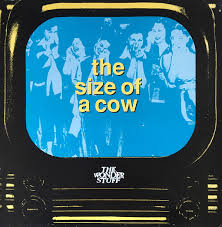 Cheery Tunes with a name connection:
Feels Like I'm In Love (Kelly Marie)
(1980)...written by Ray Dorset, lead singer of Mungo Jerry. Ten years on from In The Summertime, it gave him his second UK # 1 as a songwriter
Marie Marie (Shakin' Stevens)
(1980) ... first time in the Top 20 for Shaky who went on be one of the most successful chart acts of the decade with well over 20 hits in the Top 40, most of them Top 10-ers including four #1s
---------------------------
Malt And Barley Blues (McGuinness Flint)
(1971)... second of two Top 5 hits from the band formed by Tom McGuinness, former bassist and guitarist with Manfred Mann, and Hughie Flint, previously the drummer with John Mayall's band. Joining them were vocalist and keyboard player Dennis Coulson, also multi-instrumentalists / singer-songwriters Benny Gallagher and Graham Lyle who returned to the chart five years later as Gallagher and Lyle ( I Want To Stay With You, Heart On My Sleeve, Breakaway)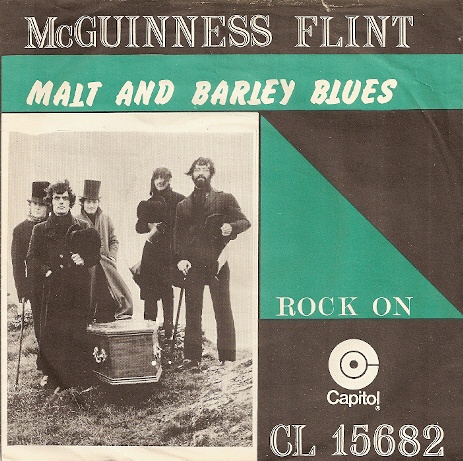 Sunshine After The Rain (Elkie Brooks) *
(1977) ... mainstream success had been a long time coming for Elkie, around a decade and a half after starting out as a club singer here in the North West - she grew up in Salford - and later as a support act to The Beatles, The Animals and others. Elkie was the singer with R&B band Vinegar Joe - a trio which also included Robert Palmer and her future husband Pete Gage, before going solo in the mid '70s. Sunshine After The Rain was her second successive Top 10 hit, following her long awaited chart debut with Pearl';s A Singer. * Born 25th February 1945, she is one of several famous names in the music world who reach the milestone age of 75 this year ~ more to follow later...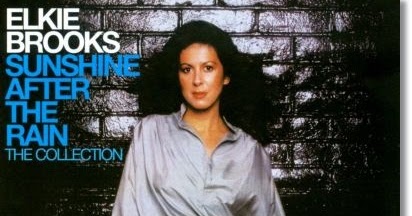 Newsround Tameside: 29 years ago ~ 1991
Walking Down Madison (Kirsty MacColl)
... Kirsty added the lyrics to a new song sent to her as a demo by 'Johnny Marr, just a week after The Smiths split up. Featuring a rap by Manchester DJ Aniff Akinola, it had a noticeably different feel to most of her previous work
Heavenly Pop Hit (The Chills)
... New Zealand band with one of the most hummable songs ever - sadly not a hit, heavenly or otherwise, in the UK despite plenty of airplay from Simon Mayo who chose it as his Record of The Week on the BBC Radio 1 breakfast show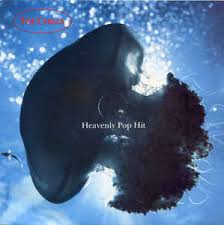 Happy Together (Jason Donovan)
... chartwise, it proved just as popular as The Turtles' original back in '67 ~ numbers-wise, it managed to go two places higher, reaching # 10
Rock The Casbah (The Clash)
... second time around for this 1982 classic, following on from a previous Clash reissue ~ Should I Stay or Should I Go, which had recently topped the chart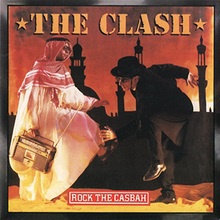 The One I Love (REM)
... they were on a roll with no fewer than six Top 40 hits during the year. The One I Love had been their debut hit in the US back in '87
Rhythm of My Heart (Rod Stewart) *
... another of our celebrated 75-year-olds, here with a massively popular single on both sides of the Atlantic (UK # 3, US # 5) based on the old Scottish folk tune Loch Lomond. (* Rod Stewart, born 10th January 1945)
---------------------------
SECOND HOUR
Focus on 1945: the end of the Second World War, including famous names in the music world born in that year * and some of the familiar songs and tunes of the era
Union City Blue (Blondie) *
(1979) ... inspired by the film of the same name which Debbie Harry starred in (according to Wikipedia, she wrote the lyrics one evening during a break in the shooting). In the UK, it was the second single from the album Eat To The Beat and surprisingly proved to be a slight blip in an impressive run of chart success during '79-80 with six singles which made the Top 3 , five of them # 1s. Union City Blue, for reasons unknown, stalled at # 13. ( * Debbie Harry, born 1st July, 1945)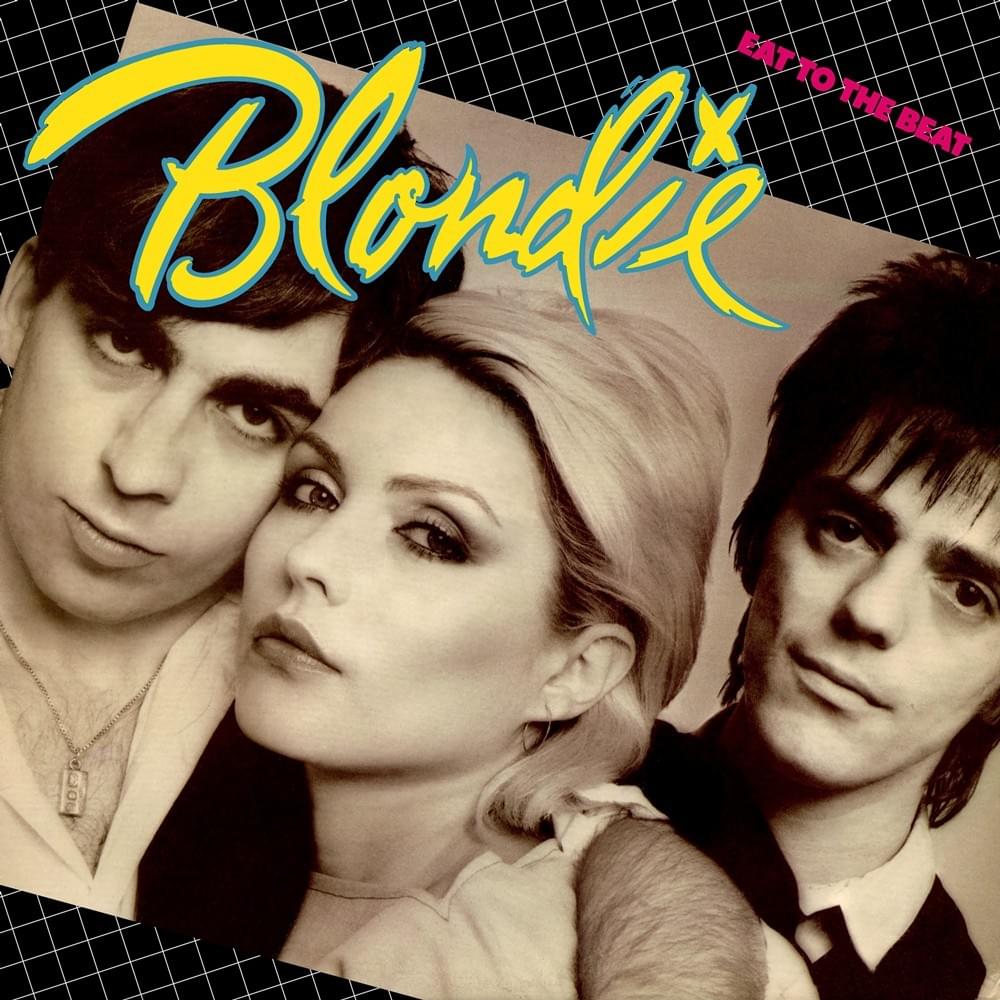 Go To The Mirror (The Who) *
(1969)... sequence from the rock opera Tommy which is almost two songs in one ( * Pete Townsend, born 19th May 1945)
Moonlight Serenade (Carly Simon) *
(2005)... title track of her fourth album of popular standards. ~ Moonlight Serenade was produced by Richard Perry, with whom she had worked in the 1970s on some of her best known original songs including You're So Vain ( * a song which was popular in the era when she was born, 25th June 1945).

Tribute to a Manchester star of the '60s
The Game of Love (Wayne Fontana & The Mindbenders) *
(1965) ... one of the biggest hits of the Britpop invasion of America, making it to the top of the Billboard Hot 100, one place higher than it had managed here. Within just a fewmonths, however, Wayne had left to go solo...
Pamela Pamela (Wayne Fontana) *
(1966) ... written by Graham Gouldman, later of 10cc, with some well-observed, warmly nostalgic lyrics... "when Laurel & Hardy were shown at the flicks, with sticky red lollies on splintery sticks..."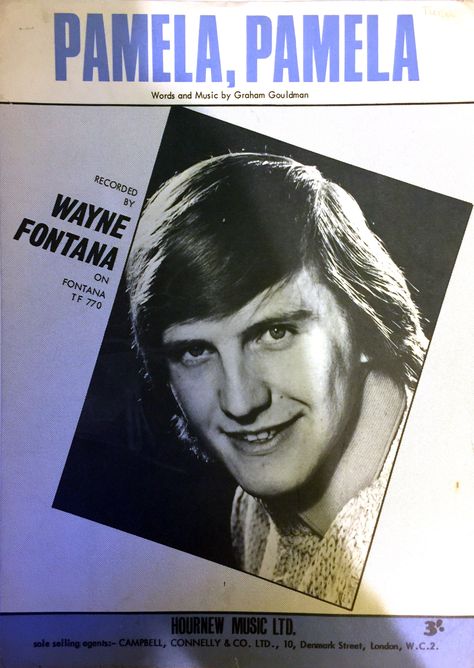 Wayne Fontana, born 28th October 1945, died 6th August 2020
----------------
Hello Old Friend (Eric Clapton) *
(1976)... one of the most popular tracks on the album No Reason To Cry which reached the Top 30 in seven national music album charts, reaching the Top 10 in United Kingdom ( * born 30th March 1945)
We're All Alone (Rita Coolidge) *
(1977)... her only major hit this side of the Atlantic, although subsequent releases received a decent amount of airplay and made the lower reaches of the chart. We're All Alone was written by Boz Scaggs who was enjoying success as an artist in his own right ( * born 1st May 1945)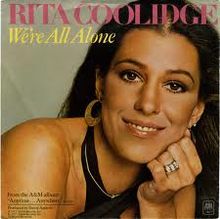 Brown Eyed Girl (Van Morrison) *
(1967)... a strong contender for the most played song on UK radio which has never made the Top 40, or anywhere close. It finally managed to scrape in at # 60, as recently as 2013 ( * born 31st August 1945)
Absolutely Lyricless ~ instrumental break
Music While You Work (Calling All Workers) (Eric Coates)
(1940)... familiar, rousing theme tune of a daily BBC radio show which was already well established when it moved to its new home on The Light Programme, the popular music and light entertainment channel which went on air as the Second World War came to an end in 1945...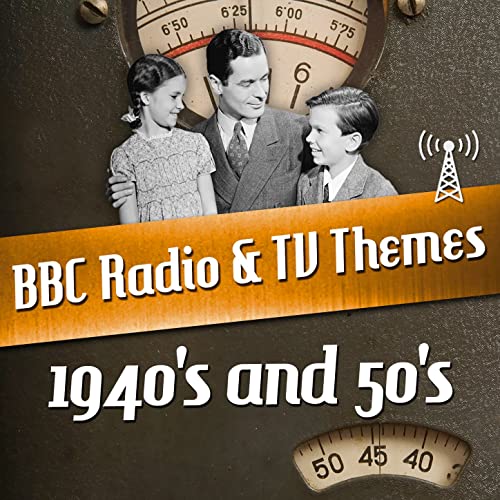 I Do Like To Be Beside The Seaside/ Lambeth Walk / Thanks For The Memory medley (Reginald Dixon)
(various first release dates) ... among the many household names appearing regularly on 'the Light' was the man affectionately known as 'Mr Blackpool'. Reginald Dixon had been the resident organist of the resort's world famous Tower Ballroom since 1930, except for during the war years when he served in the RAF. After resuming his place at the organ console, he carried on for another 25 years, finally retiring in 1970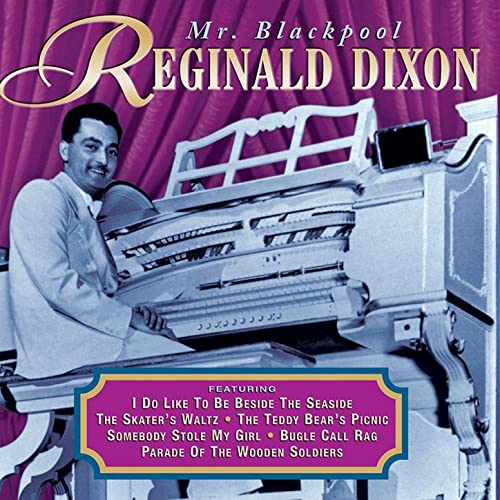 ----------------
A-ccent-uate The Positive (Bing Crosby with The Andrews Sisters)
(1945)... one of several songs they recorded together in the '40s while continuing their separate careers
The Price of Love (Bryan Ferry) *
(1976)... lead song on an EP released as the follow up to the hugely successful Let's Stick Together. The Price of Love, an old Everly Brothers song from the mid '60s picked up plenty of airplay giving the Ferrymeister a swift return to the Top 10 ( * born 26th September 1945)
It's Only A Paper Moon (Ella Fitzgerald & The Delta Rhythm Boys)
(1945)... a much covered song since the '30s ~ other versions include those of Nat King Cole and Perry Como
Last Train To Clarksville (The Monkees) *
(1966) ... they grew out of a popular TV show to conquer the pop charts for real with a two-year run of hits ( * Micky Dolenz, born 8th March 1945, Davy Jones, - the Manchester Monkee, born 30th December 1945, died 29th February 2012)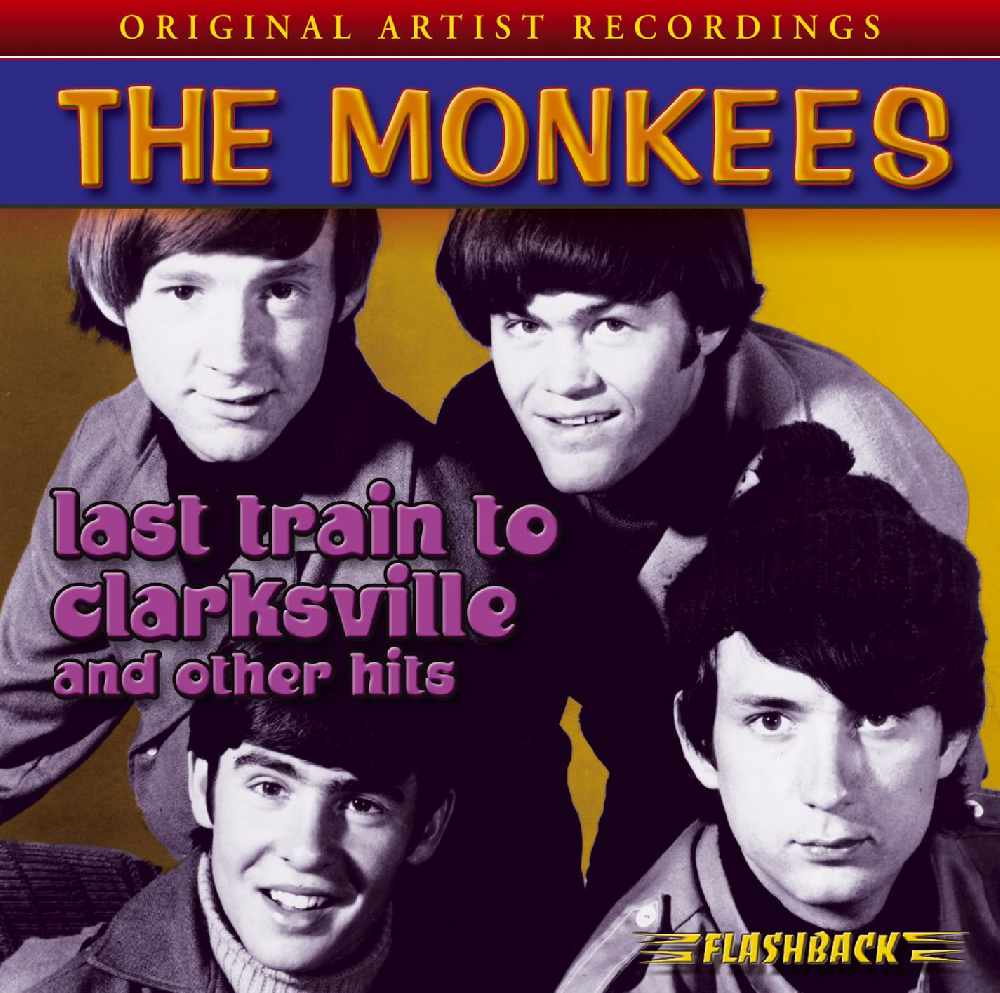 ---------------------------
SHOW THEME:
Rhapsody In Blue (Rick Wakeman)
written by George Gershwin, arranged by Tony Visconti
from the album Rhapsodies (A&M Records, 1979)