FIRST HOUR
What Can I Say (Boz Scaggs)
(1977) ... highest placed UK hit (# 10) for the US singer-songwriter born William Royce Scaggs - followed up fairly swiftly with Lido Shuffle which did almost as well (#13). Around the same time, he also enjoyed major success as a writer ~ We're All Alone, covered by Rita Coolidge (US # 7, UK # 6)
Ha! Ha! Said The Clown (Manfred Mann)
(1967) ... with an instantly catchy 'hook line', a punchy lead vocal by Mike d'Abo and a foot-stomping beat behind it, Ha! Ha! was a dead cert for the Top 10. It was one of the first chart hits to feature a mellotron, which is probably best described as as a 'clever' keyboard, heard on several other well known songs of the same era. The Beatles' Strawberry Fields Forever is a classic example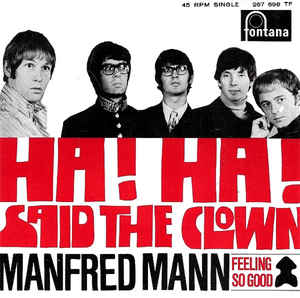 Sun Street (Katrina & The Waves)
... from the first of today's featured years ~ a year on from Walking On Sunshine, Katrina was back with another feelgood summer hit, which surprisingly just missed out on the Top 20
'Horsey' TV theme songs ... following on from the lyricless one, played on last week's show
White Horses (Jacky)
(1968) ... a lovely, dreamy little song from the children's series of the same name which wafts over you like a gentle breeze. Jacky returned to the chart three years later with Rupert (The Bear), another TV theme, but released with her own name Jackie Lee, on the label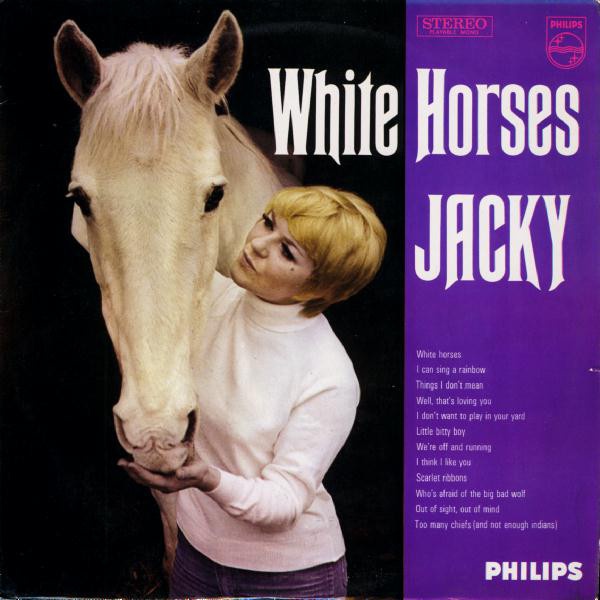 The Lightning Tree (The Settlers)
(1971) ... theme song from a popular ITV series about a family who live on a farm... with horses! ~ remember Follyfoot?! Singing lead with the mostly male pop-folk combo ~ like Judith Durham had done with The Seekers ~ is Cindy Kent, who later became a radio presenter of religious programmes and, later still, a Church of England priest. The Rev Cindy, now retired, was awarded the MBE for her services to religious broadcasting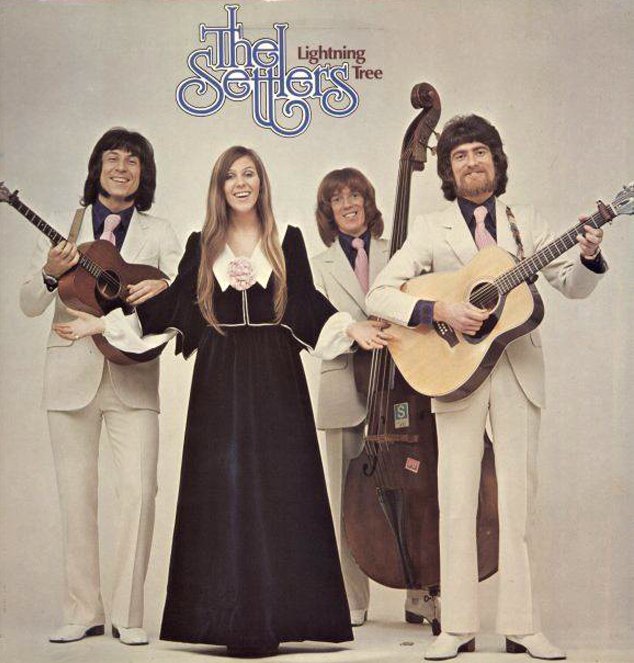 ---------------------------
69 Candy Street (Death of Guitar Pop)
(2017) ... fun loving ska duo from Essex reminiscent of Madness and Bad Manners. Other legends of the late '70s-early '80s ska-2 Tone scene including Pauline Black from Selecter have given DoGP's Silky and Top Kat their blessing. Neville Staple (The Specials, Fun Boy Three) - paid the pair the ultimate compliment by recording with them - Suburban Ska Club is a track on their debut album, 69 Candy Street. Tongue firmly in cheek, the title track pays 'tribute' to a Coronation Street character... now who could that be...???
Love Of The Common People (Nicky Thomas)
(1970) ... reggae crossover hit ~ hard to believe it started out as a folky, country ballad. Fast forward a dozen years or so, the song was successfully revived, again in a different style, by Paul Young
Newsround Tameside: 34 years ago ~ 1986
Always The Sun (The Stranglers)
... top song which somehow stalled at a lowly # 30. A re-mix five years later climbed just one place higher
Montego Bay (Amazulu)
... their second '70s throwback on the chart in '86, having recently breathed new life into the old Chi-Lites song Too Good To Be Forgotten. Montego Bay had previously been a 1970 Top 10-er for Bobby Bloom
Understanding Jane (The Icicle Works)
... one of a run of singles by the Liverpool band which made the lower end of the chart but nowhere near matching the dizzy heights reached by their biggest hit Love Is A Wonderful Colour (# 15, 1983-84)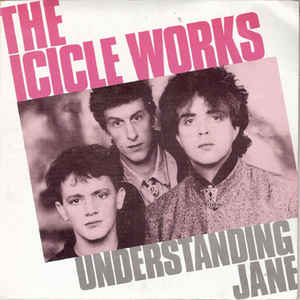 If She Knew What She Wants (The Bangles)
... in between their two 1986 Top 10-ers, this was the follow up to Manic Monday, which although similarly radio-friendly, stalled at # 31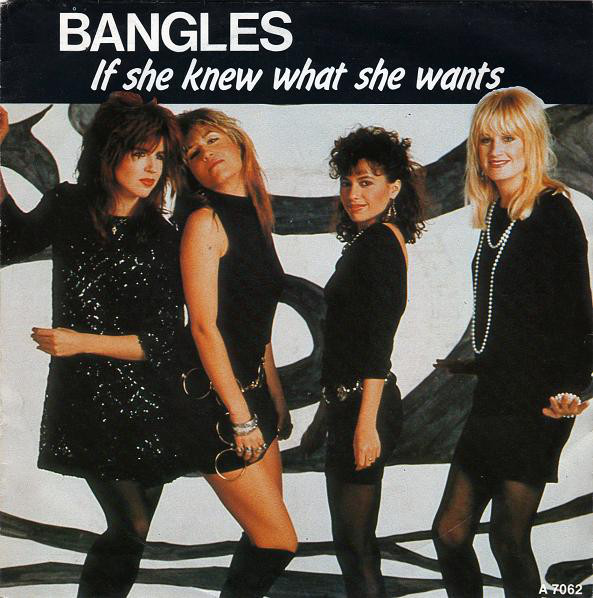 My Favourite Waste Of Time (Owen Paul)
...one hit wonder, with a highest chart position of # 3 ~ taking its place among the year's most played songs
Calling All The Heroes (It Bites)
... band from Cumbria who also had their one and only chart run of any significance in the summer of '86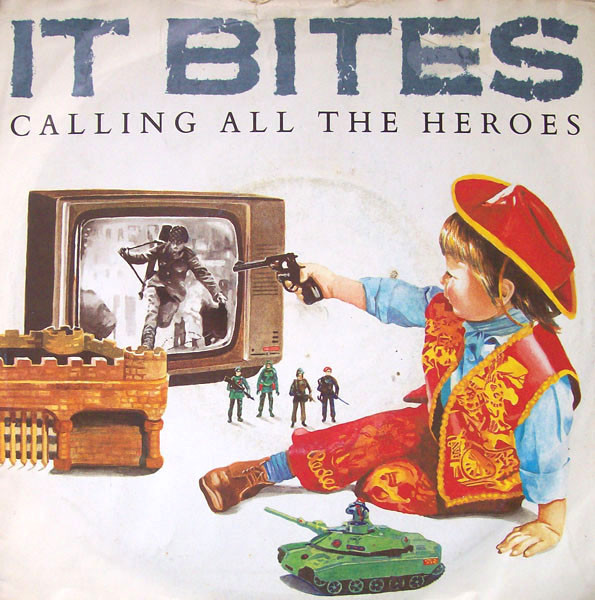 ---------------------------
SECOND HOUR
B-A-B-Y (Carla Thomas)
(1966) ... classic '60s soul on the Stax label ~ the much played original version which was never a hit. Rachel Sweet took it into the Top 40 in '79.
Rock Your Baby (George McCrae)
(1974) ... most music critics and enthusiasts would agree this summer chart-topper was 'the' song which launched the mid '70s disco era this side of the Atlantic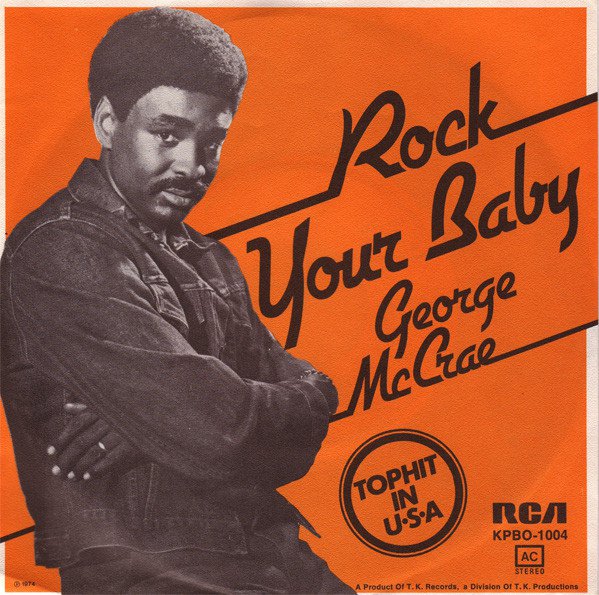 Come Together (The Beatles)
... teaser for our second featured year ~ John Lennon song, side one, track one on the Abbey Road album
Absolutely Lyricless ~ the instrumental break
... thinking of treats you can eat and the man in a van who would have been selling at least one of them
Ice Cream Man (The Tornados)
(1963) ... the last - and lowest placed - of their four chart entries (# 18) ~ less than a year after their first and greatest Telstar (# 3)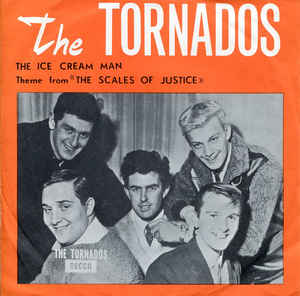 Popcorn (Hot Butter)
(1972) ... catchy, synth-pop novelty hit which sold a million in France, 250,000 in the UK and over two million worldwide
---------------------------
Sleeping With The Enemy (Daniel Takes A Train)
(2020) ... '80s band who 'never say never' reunited two years ago after a lengthy hiatus and released their 'long-awaited' - after more than 30 years - debut album. More new songs have followed - the 007-inspired Sleeping With The Enemy has been streaming on the usual platforms in recent months
Pilot of The Airwaves ( Charlie Dore)
(1979) ....... any decent song which mentions the airwaves, being on or listening to the radio stands a fair chance of grabbing some air time. Sure enough, this one was a well-played turntable hit but only just made it into the lower reaches of the Top 75. Charlie has gone on to write songs for the likes of Tina Turner, Paul Carrack and Celine Dion ~ and can also claim a co-writer's credit for Ain't No Doubt, #1 for Jimmy Nail in 1992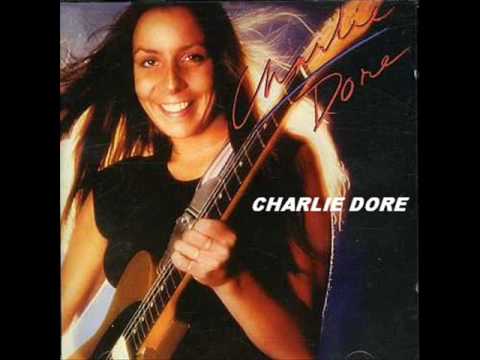 Reflections: 51 years ago ~ 1969
Bad Moon Rising (Creedence Clearwater Revival)
... American band who had three weeks as the UK's No.1, following on from their debut earlier in the year Proud Mary
Marrakesh Express (Crosby, Stills and Nash) *
... David Crosby, previously of The Byrds and Stephen Stills from Buffalo Springfield, teamed up with Salford-born Graham Nash, who had recently left The Hollies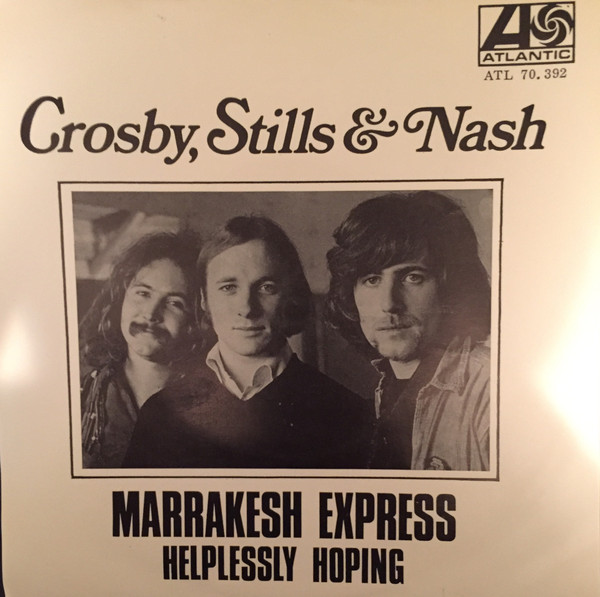 Throw Down A Line (Cliff Richard & Hank Marvin)
... a year after Cliff and The Shadows went their separate ways, lead singer and lead guitarist were back in the studio. Hank wrote the song which undoubtedly had commercial appeal but had a harder-edged rock sound than you might have expected ~ its credibility was boosted considerably when The Jeff Beck Group recorded it
I Second That Emotion (Diana Ross & The Supremes & The Temptations)
... cover of a Smokey Robinson song to follow up their previous coming together, I'm Gonna Make You Love Me
Put Yourself In My Place (The Isley Brothers)
... various other Motown groups tried this one for size but the Isleys' version became the best known and most successful
I'll Never Fall In Love Again (Bobbie Gentry)
... much covered Bacharach and David song ~ for many people, this is probably still the best known version, although Deacon Blue did the duo proud with the version on their Four Bacharach and David Songs EP (1990)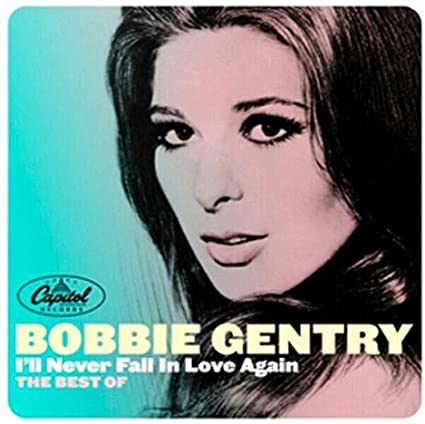 Viva Bobby Joe (The Equals)
,,, formed in the mid '60s by Guyanese-British musician and future successful solo artist Eddy Grant, The Equals will always be remembered as one of the very first racially integrated bands in the music mainstream. Viva Bobby Joe made the Top 10 a year after they topped the chart with Baby Come Back.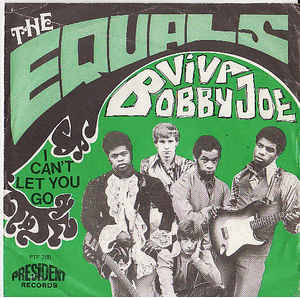 ---------------------------
SHOW THEME:
Rhapsody In Blue (Rick Wakeman)
written by George Gershwin, arranged by Tony Visconti
from the album Rhapsodies (A&M Records, 1979