FIRST HOUR
'All 80s' ~ famous names who are - or who would have been - 80 years old this year
The Tears Of A Clown (Smokey Robinson b 19/02/1940 & The Miracles)
(1967 original release, 1970 UK # 1) .... classic song, great lyrics, fabulous production ~ one of Motown's all-time finest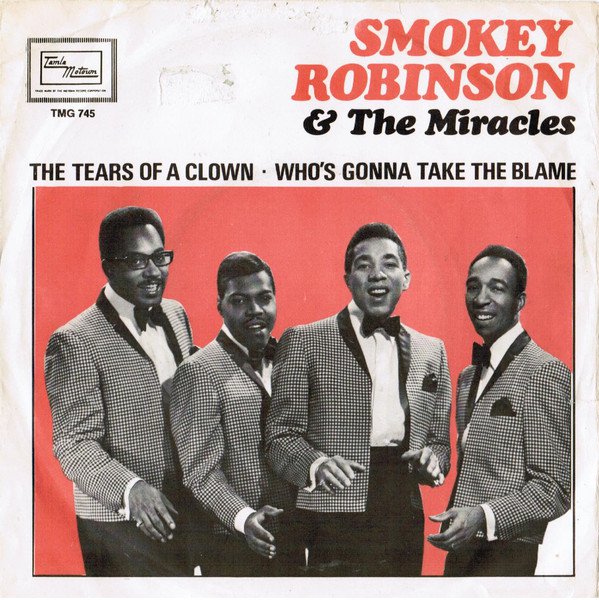 It Don't Come Easy (Ringo Starr b 07/07/1940)
(1971) ... the now Sir Ringo's first solo hit with some nifty guitar work from former bandmate George Harrison
Do You Know The Way To San Jose (Dionne Warwick b 12/12/1940)
(1968) ... .one of the biggest UK hits for Dionne ~ and for songwriters Burt Bacharach and Hal David. A couple more songs from '68 later on and again in the second hour, including another one by the same writers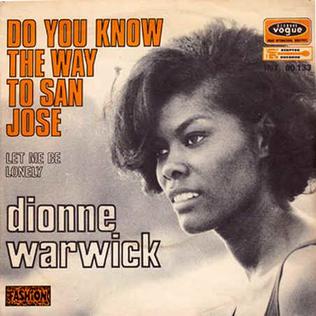 ---------------------------
Sir Cliff Richard celebrates his 80th birthday on Wednesday 14th October ~ b 14/10/1940
Move It (Cliff Richard & The Shadows *)
(1958) ... Cliff's big chart debut when his image and sound were pure rock n'roll ~ England's Elvis. * Playing on the single were 'The Drifters' , his regular backing group, who avoided confusion with those other Drifters t'other side of the pond with a swift change of name to .. The Shadows. * Next up, here they are, eight years on, when they had also become a hugely successful band in their own right with a string of Top 10 and chart-topping instrumentals
In The Country (Cliff Richard & The Shadows)
(1966) ... continuing a run of bright and breezy '60s hits ~ many others in a similar vein, the likes of I Could Easily Fall (In Love With You) and On The Beach. A famous theme tune written by The Shads' Brian Bennett is coming up - plus more from Cliff...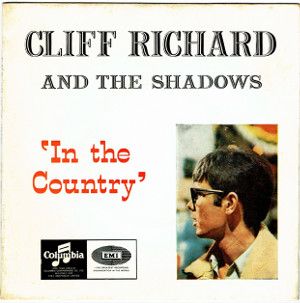 ---------------------------
John Lennon was born on 9th October 1940 and would have turned 80 this month (d 08/12/1980)
Jealous Guy (John Lennon)
(1971) ... from the album Imagine, one of the stand-out songs of his solo years. Ten years later, Bryan Ferry did a fine version with Roxy Music, a fitting tribute to John following his death and a well deserved No.1 hit single. More Lennon later!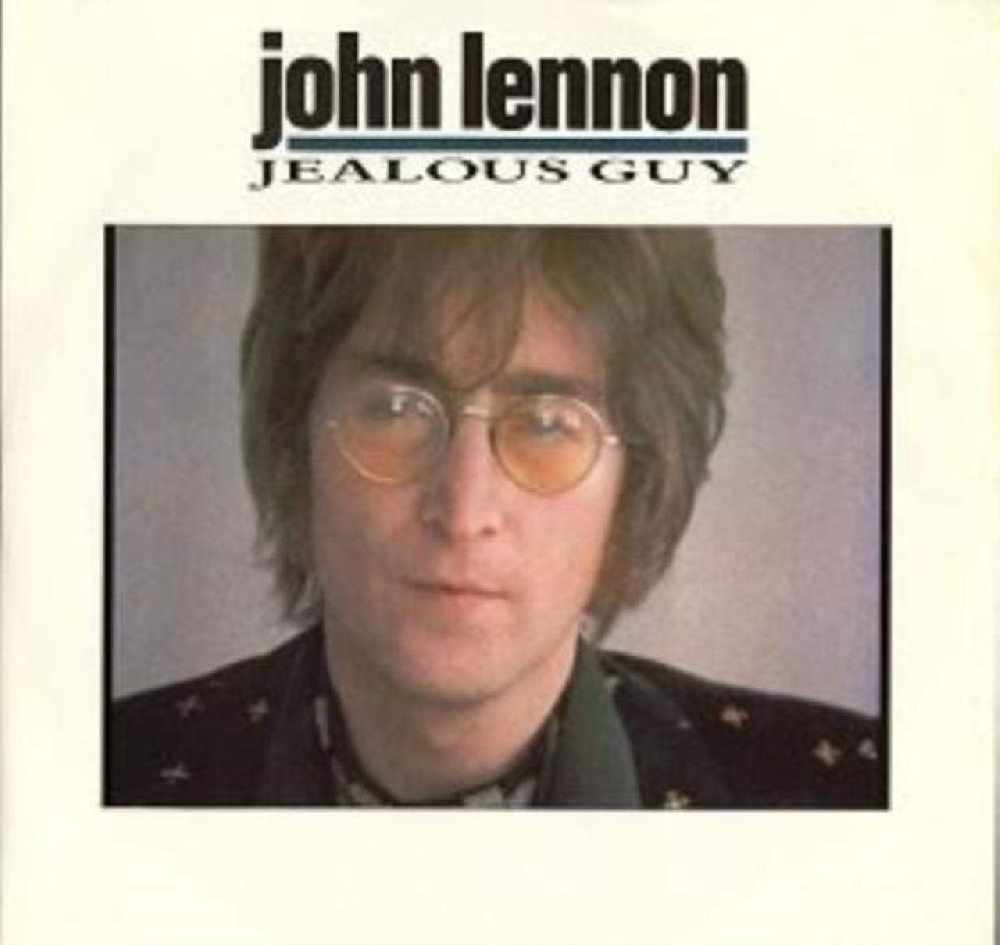 ---------------------------
Nights On Broadway (Candi Staton, b 13-03-1940)
(1977)... uptempo cover of one of the first disco era Bee Gees songs, which became her second UK Top 10-er, peaking at # 6 a year after Young Hearts Run Free had climbed to # 2. In one of the chart world's unexpected twists, both were much bigger hits here than in America.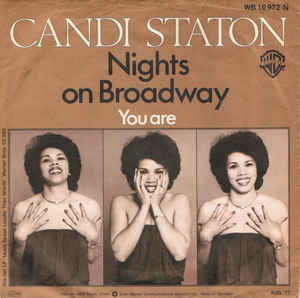 Mighty Quinn (Manfred Mann, b 21-10-1940)
[1968] .... Mike d'Abo on lead vocal, giving added zest to a Bob Dylan song which took them to top of the charts. With its infectious, sing-a-long chorus, it topped the chart and is one of the best remembered of the band's long run of hits
Delilah (Tom Jones, b 07/06/1940)
(1968) ... still on fine form in 2020 and set for another run of Saturday night TV when the latest series of The Voice resumes in the next few weeks. Thinking back to Sir Tom's hip-swiveling performances of the '60s, the melodramatic Delilah could lay claim to being his signature song, although admittedly facing fierce competition ~ from the likes of What's New Pussycat and It's Not Unusual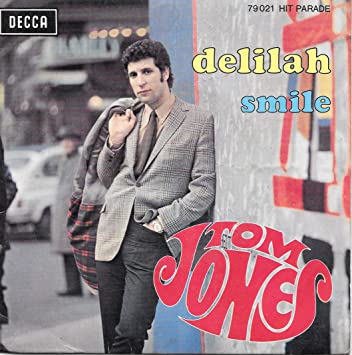 Chase Side Shoot Up (Brian Bennett, b 09/02/1940)
(1974) ... The Shadows drummer went on to become a celebrated composer of TV themes - this instantly recognisable tune underpinned by some brilliant percussion from the man himself has proved the most enduring, forever associated with BBC Sport's coverage all the major golf tournaments
---------------------------
Two more John Lennon songs, from different eras
In My Life (The Beatles)
(1965) ... producer George Martin - 'the fifth Beatle' - worked his magic at EMI's Abbey Road studios, playing electric piano and creating a wonderful harpsichord effect, which made one of John's greatest songs even more memorable. In My Life - side 2 track 4 on Rubber Soul, the sixth Beatles' album always attracts a large share of the vote and usually finishes near the top whenever fans are asked to name their favourite all-time Fab Four songs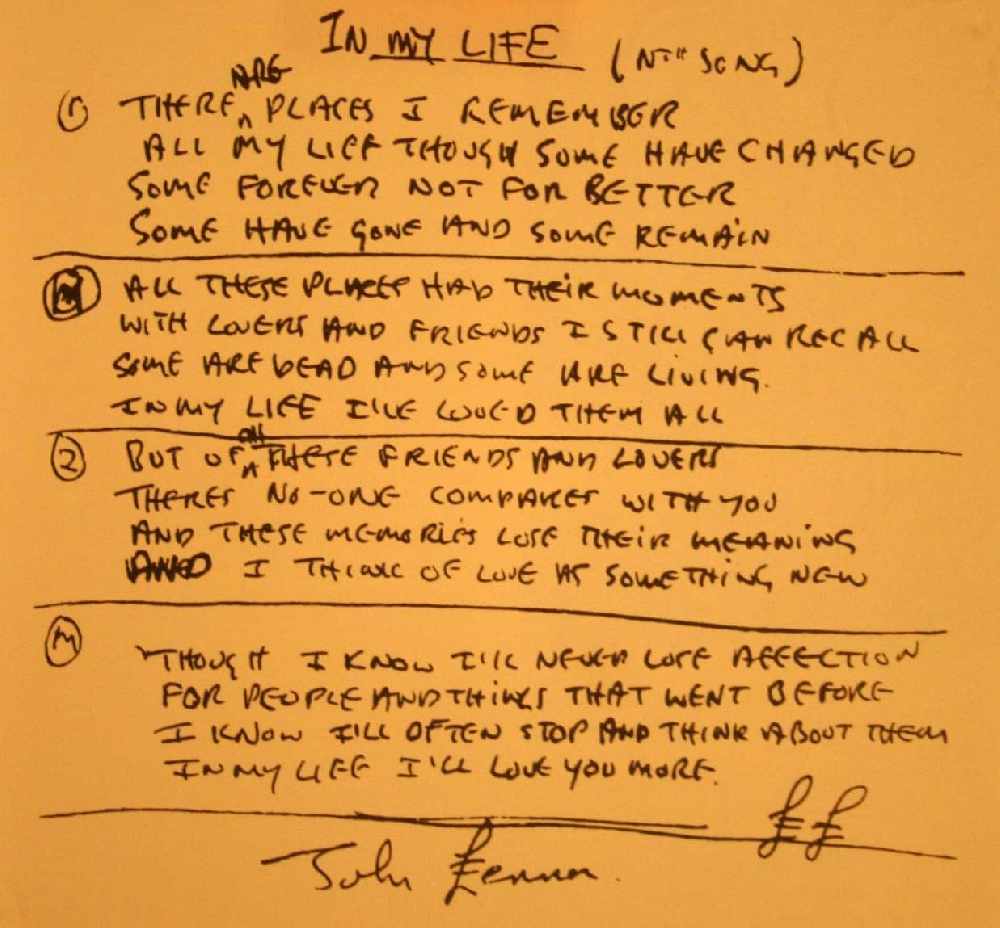 Watching The Wheels (John Lennon)
(1981) ... posthumous single from Double Fantasy ~ John's final album released during his lifetime. Being the third single and peaking at a fairly lowly # 30, Watching The Wheels has tended to be overlooked which is a great shame as it's one of the very best of his later years
---------------------------
If (Bread ~ lead singer & writer David Gates, b 11/12/1940)
(1971) ... Bread were the American band who defined 'soft rock' in the early '70s. They managed five Top 40 hits in the UK but had a more enduring appeal than that number might suggest, which was borne out by the massive worldwide sales of their 'best of' album The Sound of Bread (sub titled ''Their 20 Finest Songs' - released in '77). 'If' certainly fell into that category even though it had never charted this side of the pond (it reached # 4 in the US) . Telly Savalas - the actor who had shot to fame as TV cop Kojak - took his softly spoken version all the way to # 1 on our chart in 1975
These Boots Are Made For Walkin' (Nancy Sinatra, b 08/06/1940)
(1966) ... and that's just what they'll do! A fab 'n' groovy pop song, forever associated with the mid-decade 'Swinging '60s' era ~ # 1 both sides of the Atlantic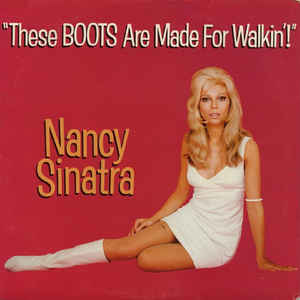 ---------------------------
SECOND HOUR
My Kinda Life (Cliff Richard)
(1977) ... after a lean spell in the first half of the '70s, Cliff had successfully re-energised his career with the gentle ballad Miss You Nights and the pacy, guitar-driven Devil Woman. The rock infusion continued with My Kinda Life, a Top 20 hit from the album Every Face Tells A Story. A much more recent Cliff song is on the way...
Sign Of The Times (The Belle Stars)
(1983) ... Top 3 hit for the girl group whose previous chart successes were cover versions of old songs Iko Iko ( # 35) and The Clapping Song (# 11) in 1982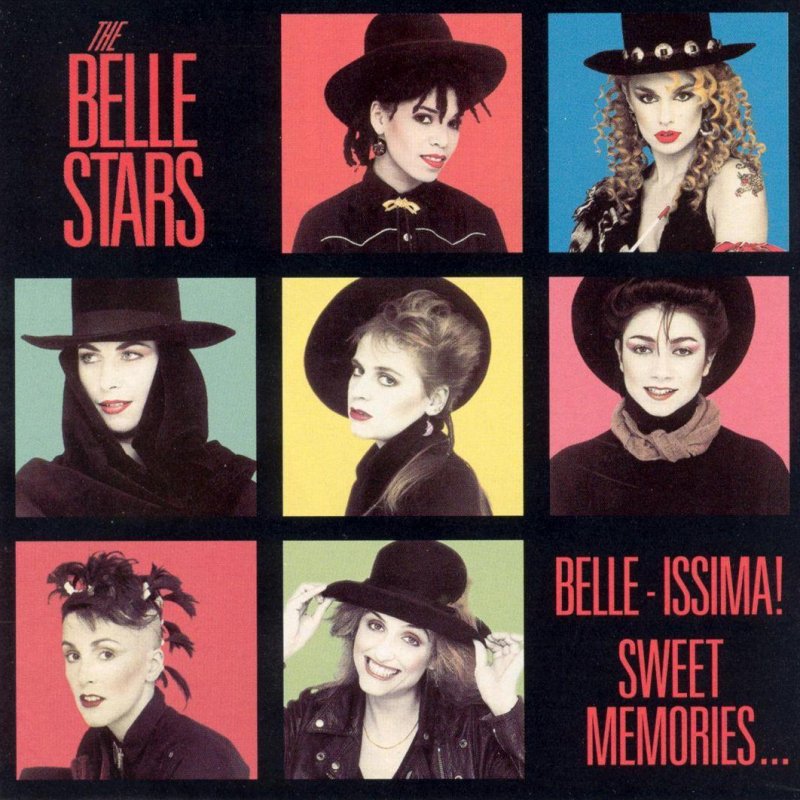 Son Of A Preacher Man (Dusty Springfield)
(1968) .. the year we'll continue to reflect on during this hour. Top 10-er for Dusty here and in the US ~ it was to be her last to reach the upper echelons of the chart for nearly 20 years
---------------------------
Absolutely Lyricless ~ the instrumental break
... groups who are usually very vocal
Machine Gun (The Commodores)
(1974) ... best known for Lionel Richie's lead vocals, they made their debut on the chart with this funky instrumental. Machine Gun was also the title track of the first Commodores album which credits Lionel for 'vocals, keyboards and saxophone'
Return of The Las Palmas 7 (Madness)
(1981) ... lyricless fun from start to finish ~ the Nutty Boys in their heyday, a '7' in more than just the title, # 7 was its highest chart position and it was also their seventh hit in a row, with plenty more still to come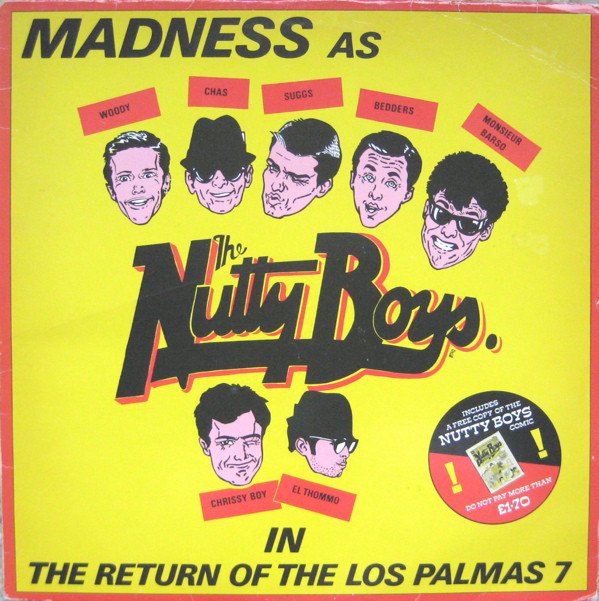 --------------------------
Real Love (The Beatles)
(1996) ... John Lennon song written in the late '70s ~ he recorded rough demo versions, but never got round to finishing it. His widow Yoko gave the tapes to Paul, George and Ringo who got together in a studio with Jeff Lynne - and the result was a second new Beatles single, following on from their completion of another Lennon original, Free As A Bird. Fast forward to 2014 - a much slower version of Real Love, with piano and orchestra, was a hit for Tom Odell after featuring in a famous name store's Christmas TV ad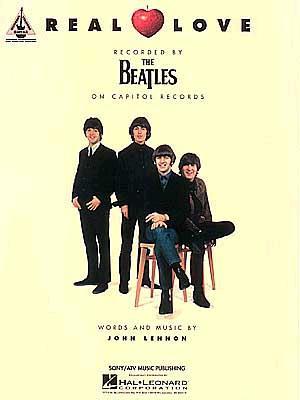 It's Better To Dream (Cliff Richard)
(2016)... the original everyday version from the album Just Fabulous Rock 'n' Roll - a Christmas mix was released as a single. It sounds very much the kind of song that Cliff might have recorded in the early years of his career, but apparently it was a new song for 2016 and a good one too, with a memorable melody and a sway-along chorus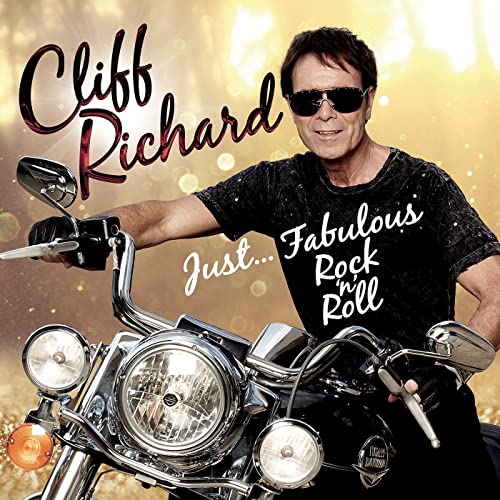 ---------------------------
Reflections: 52 years ago ~ 1968
You're All I Need To Get By (Marvin Gaye and Tammi Terrell)
... slow love song, more soulful and gospel-oriented than the usual Motown sound
Hold Me Tight (Johnny Nash, b 19/08/1940, d 06/10/2020)
... debut hit by the American singer-songwriter ~ one of the first non-Jamaican artists to record reggae music in Kingston (the Jamaican capital) who sadly died last week, a couple of months after his 80th birthday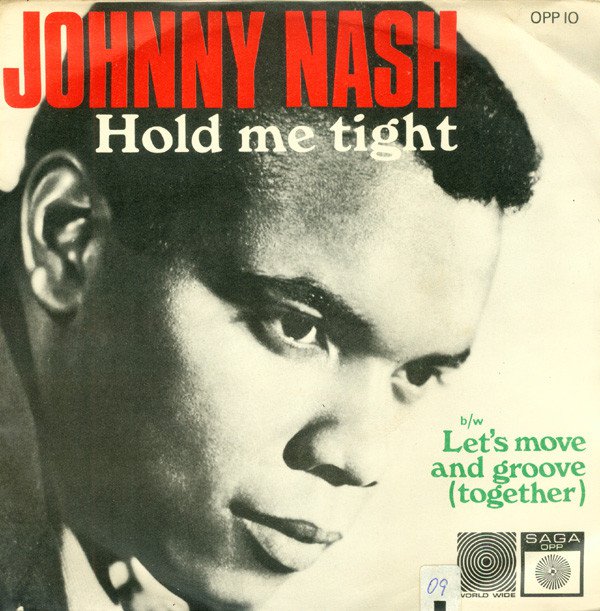 I Say A Little Prayer (Aretha Franklin)
... the Queen of Soul stamped her own personality on the song which Burt Bacharach and Hal David had originally written for Dionne Warwick
Dream A Little Dream Of Me (Mama Cass)
... an old, old song, dating back to 1931 - recorded by the likes of Ella Fitzgerald, Nat King Cole and Doris Day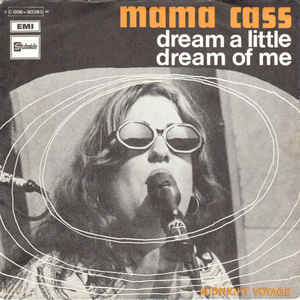 Days (The Kinks)
... the original version of the Ray Davies song ~ its # 12 highest chart placing would be matched by Kirsty MacColl more than 20 years later
If I Were A Carpenter (The Four Tops)
... an interesting choice for a soul/R&B group, given that it was written by folk singer Tim Hardin and had previously been recorded, each in their own style, by such diverse talents as Bobby Darin and Joan Baez
---------------------------
SHOW THEME:
Rhapsody In Blue (Rick Wakeman)
written by George Gershwin, arranged by Tony Visconti
from the album Rhapsodies (A&M Records, 1979)