FIRST HOUR
Harlem Shuffle (Bob and Earl)
(1969) ... a UK Top 10-er six years after it had been a hit in the US, successfully covered in the mid '80s by The Rolling Stones
My Brother Jake (Free)
(1971) ... straight in with a nice bit of blues piano and an instantly catchy vocal 'hook' ~ every bit as good as All Right Now, rightly regarded as a rock classic. The writers, lead singer Paul Rodgers and bass guitarist Andy Fraser, apparently were inspired by someone they had met and become great friends with, reggae singer Horace Faith... My Brother Horace didn't really work as a lyric, though, so they had to think of a different name and Jake was what they came up with...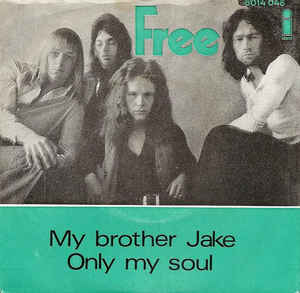 Tomorrow's (Just Another Day) (Madness)
... after a near unbroken run of 12 singles which made the Top 10, this was their first as a six-piece band after keyboard player Mike Barson decided to leave. The long run of one hit following another would go on for another three years, with this one reaching # 8 in the first of today's featured years
Motown toe tappers
The Way You Do The Things You Do (The Temptations)
(1964) ... their debut on the US Billboard Hot 100, written by Smokey Robinson and Bobby Rogers from their Motown label mates The Miracles, The 'Temps' would have to wait a couple more years to make any impact on our chart. Success finally came with Ain't Too Proud To Beg (1966, # 21)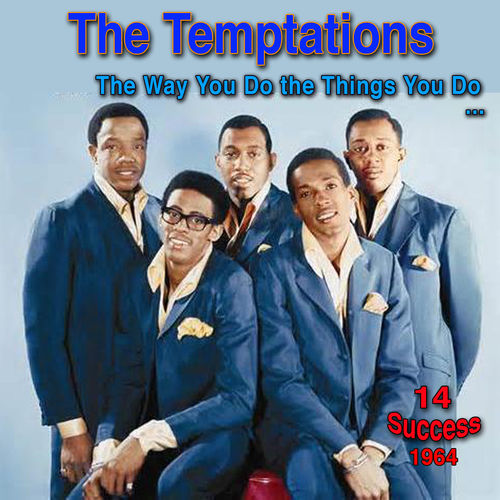 How Sweet It Is (To Be Loved By You (Marvin Gaye) (1964) ... only a minor hit in the UK, just one week # 49 and then it was gone. Two years later Junior Walker and The All Stars' version had rather more staying power, with 10 weeks on the chart and a highest position of # 22. James Taylor covered the song in the mid '70s and had huge success in America
---------------------------
Northern Lights (Renaissance)
(1978) ... singer Annie Haslam has been a constant presence throughout most of the band's long history, amid numerous changes of line-up. Renaissance have usually been categorised as 'prog rock' although Northern Lights, their only hit single, has more of a folky acoustic feel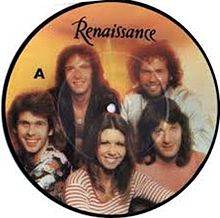 I'm A Boy (The Who)
(1966) ... matching the success of My Generation the previous year to become their joint highest placed chart hit, peaking at # 2. Amazingly, for one of the biggest bands of the '60s, they never had a #1 single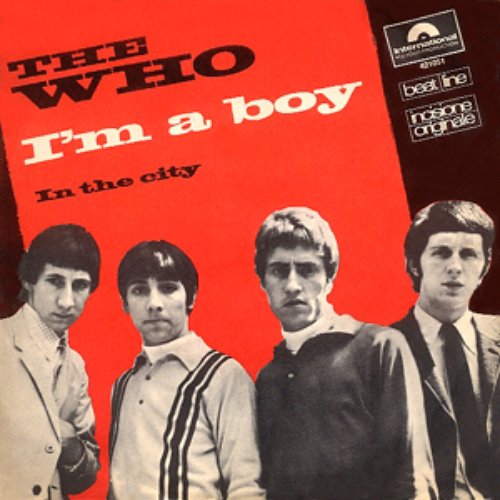 Newsround Tameside: 37 years ago ~ 1983
Steppin' Out (Joe Jackson) .... song about the 'anticipation and excitement of a drive around town' * which he wrote while staying in New York ~ it became.his highest charting single in America, reaching # 6, which was also its peak position in the UK. (* Source: Wikipedia)
I'll Tumble 4 Ya (Culture Club)
,,, from their debut album Kissing To Be A Clever, a Top 10 hit in the US and Canada and a # 1 in Australia as a double A side with Karma Chameleon, yet surprisingly never a single in the UK even though it was always a highlight of their live set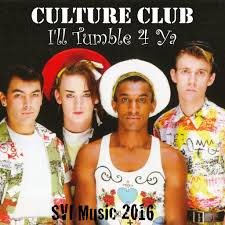 Right By Your Side (Eurythmics)
.... a vintage year for Annie Lennox and Dave Stewart with four Top 10-ers. 'Right by Your Side was something of a departure from previous Eurythmics songs... an uptempo love song which features a calypso music instrumental backdrop, complete with synthesized steel drum and marimba sounds and a horn section.' (Source: Wikipedia)
Nobody's Diary (Yazoo)
... completing a hat-trick of Top 3 singles for the Essex synth-pop duo who would soon go their separate ways. Singer Alison Moyet was about to embark on a solo career, while keyboard 'whiz' Vince Clarke's next project The Assembly proved to be short-lived before teaming up with Andy Bell to form the much longer-lasting Erasure, who are still together more than three decades later
Boxerbeat (JoBoxers)
... foot-stomping crowd-pleaser which became the Boxers' first - and biggest - hit, peaking at # 3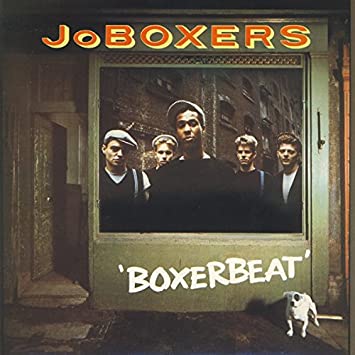 Don't Talk To Me About Love (Altered Images)
... last major hit for the Scottish indie band ~ lead singer Clare Grogan who has since become better known for her acting roles and occasional TV and radio presenting apparently was a source of inspiration for Gary Kemp when he wrote True, the Spandau Ballet classic which topped the chart in '83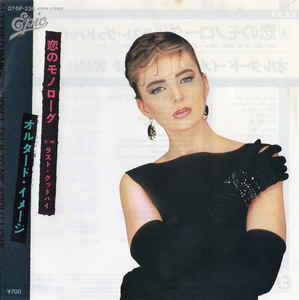 ---------------------------
SECOND HOUR
Call Me Round (Pilot)
(1975) ...following up a # 1 is never easy ~ the single after the chart-topping January was another catchy song with that distinctive Pilot sound, but could only manage a lowly # 34
Suffragette City (David Bowie)
(1972) ... one of the best known songs on the legendary Ziggy Stardust album, also the B side of Starman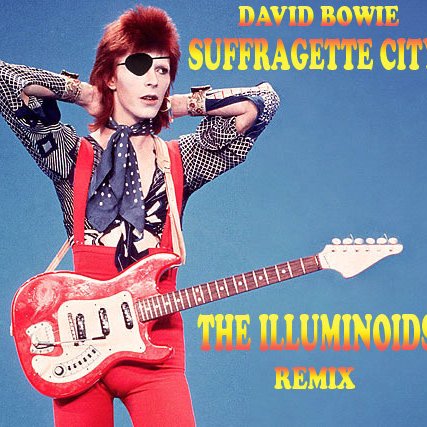 Long Live Love (Sandie Shaw)
... her second # 1 and the teaser track for our second featured year
Absolutely Lyricless ~ the instrumental break
... with an ' R & R' connection in the titles
Raunchy (Bill Justis)
(1958) ... legend has it that this was the tune that a young George Harrison played on his guitar, determined to impress John Lennon and Paul McCartney so they would let him join their band, , which, in those days, was known as The Quarry Men. Needless to say, George passed the audition - the rest is history...
Robot (The Tornados)
(1963) ... they managed a couple more modestly sized hits after finding fame with Telstar ~ this was one of them
---------------------------
Give Me A Little More Time (Gabrielle)
(1996) .... ... timeless soul which could be from almost any era. Give Me A Little More Time was one of the biggest hits in a chart career which began with Dreams, # 1 in 1993 and continued well into the '00s
Wherewithal (Clifford T Ward)
(1973) ...... very under-rated and sadly missed English singer-songwriter. (b 1944, d 2001) Wherewithal was a much-played turntable hit from his best known album Home Thoughts which also included Gaye, his only major hit (1973, # 8)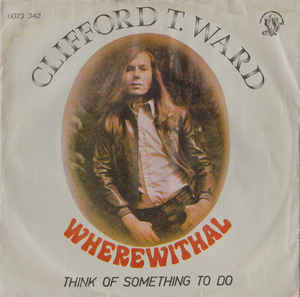 Reflections: 55 years ago ~ 1965
Here Comes The Night (Them)
... second and biggest of two hits within a few months of each other by the band which launched the career of Van Morrison
Come And Stay With Me (Marianne Faithfull)
... written by US singer songwriter Jackie de Shannon with Marianne firmly in mind
Ferry Cross The Mersey (Gerry & The Pacemakers)
... destined to become a much-loved anthem of Liverpool pride, written by Gerry as the theme song for their film of the same name, which featured guest appearances by other stalwarts of the Mersey music scene Cilla Black and The Fourmost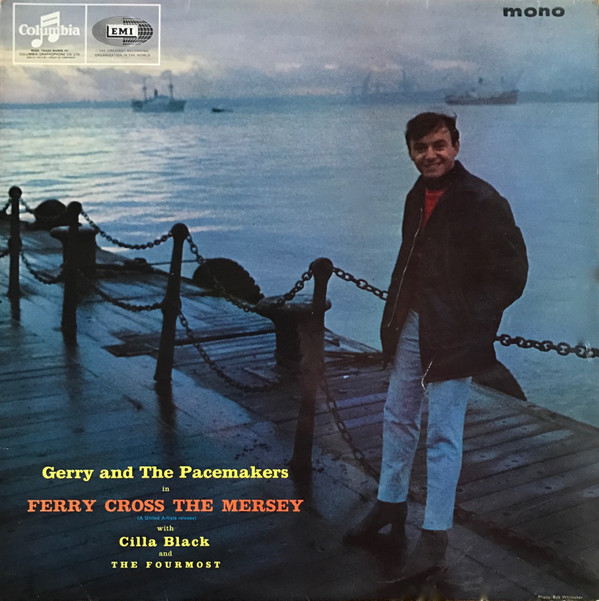 Don't Let Me Be Misunderstood (The Animals)
... cover version of a song recorded the previous year by jazz pianist and singer Nina Simone
Stop! In The Name Of Love (The Supremes)
... their third Top 10-er following the previous year's Where Did Our Love Go (# 3) and Baby Love (# 1). Their only release to fall short in this period was the the only one which didn't have word 'love' in the title~ Come See About Me (# 21)
Leave A Little Love (Lulu)
... a slow, soul ballad in complete contrast to her debut the previous year with Shout!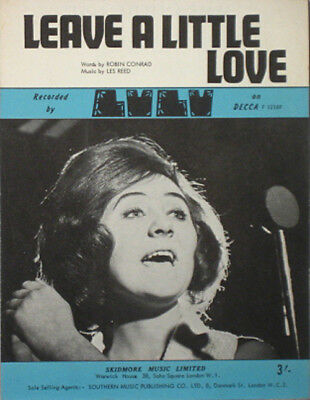 Yes I Will (The Hollies)
... first of four Hollies singles on the chart in '65 -Yes I Will peaked at # 9. The Monkees would later record a version for their 1966 debut album, under a different title ~ taking the first few words of the lyric, I'll Be True to You

---------------------------
SHOW THEME:
Rhapsody In Blue (Rick Wakeman)
written by George Gershwin, arranged by Tony Visconti
from the album Rhapsodies (A&M Records, 1979