FIRST HOUR
Matrimony (Gilbert O'Sullivan)
(1971) ... one of his best known and most popular songs, a guaranteed concert highlight, even now, after all these years, but amazingly, never a single in the UK. It first appeared on Gilbert's debut LP Himself and more recently has been a 'must' for inclusion on various greatest hits compilations. We're starting and finishing with Gilbert this week ~ with one of his two UK chart toppers to come at the end of the show
Baby I Need Your Loving (The Four Tops)
(1964)... instantly familiar although never a hit in the UK, it was their first US chart single after signing with Tamla Motown. Their debut here came the following year (I Can't Help Myself, 1965 # 23)
Since Yesterday (Strawberry Switchblade)
... from the first of today's featured years ~ Glasgow duo Jill Bryson and Rose McDowall seemed destined for great things, but a similarly appealing follow up single proved elusive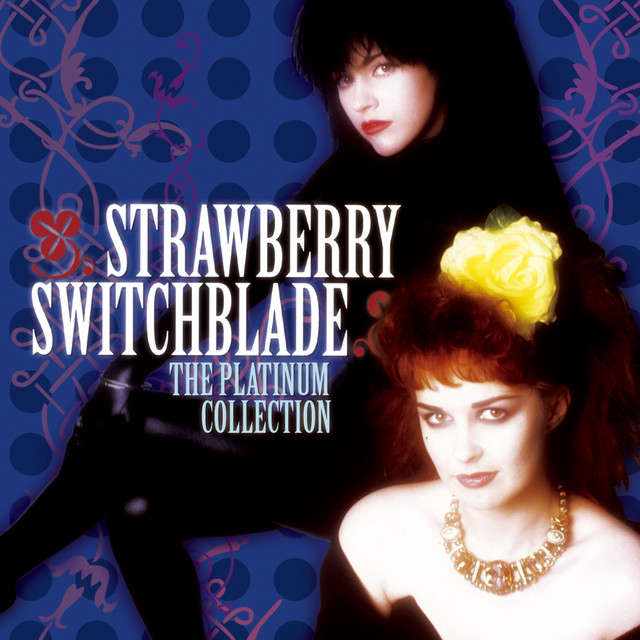 An unlikely underwater connection
She'd Rather Be With Me (The Turtles)
(1967) ... the highest placed (# 4) in a hat-trick of hits for the American band. Fair to say, though, the other two are probably just as well known ~ Happy Together (1967, # 12) and Elenore (1968, # 7)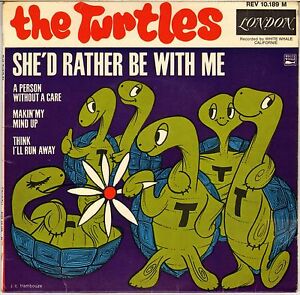 Octopus's Garden (The Beatles)
(1969) ... written and sung by Ringo for the Abbey Road album, continuing the sub-aqua theme of the Fab Four's animated film adventure, Yellow Submarine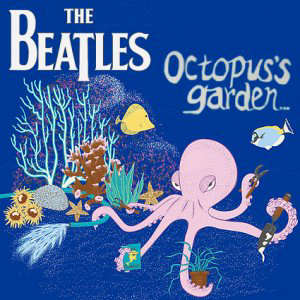 -------------------------
A Walkin' Miracle (Limmie and The Family Cookin')
(1974)... second of their two Top 10-ers - the first was You Can Do Magic In between they just missed out on the Top 30 with Dreamboat
Newsround Tameside: 37 years ago ~ 1985
Kayleigh (Marillion)
... taken from the album Misplaced Childhood, the band's most successful single worldwide, achieving a highest position of # 2 in a UK chart run of 14 weeks and reaching the Top 10 in the Republic of Ireland, Norway and France. The song popularised the name Kayleigh and was later performed by Marillion front man Fish at the Nelson Mandela 70th Birthday Tribute at Wembley Stadium, with Midge Ure on guitar and Phil Collins on drums [W]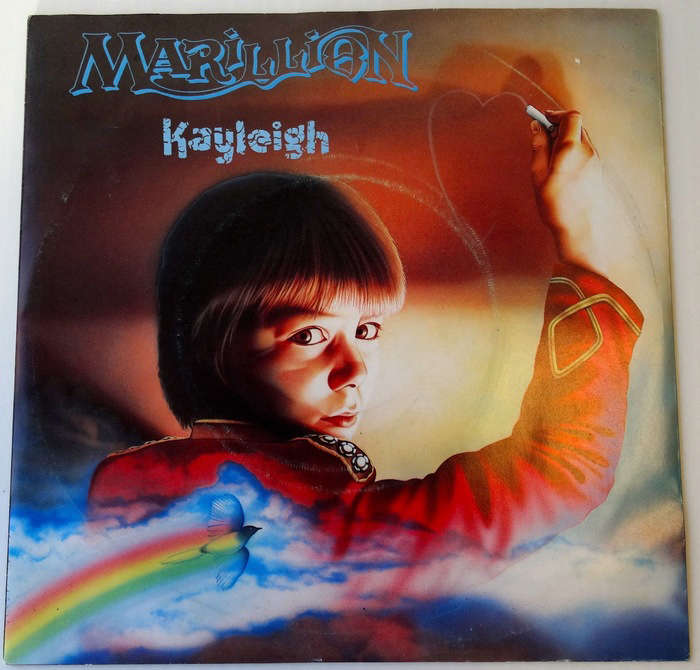 Life In A Northern Town (Dream Academy)
... lyrics recalling Beatlemania, President John F Kennedy and the Big Freeze in the winter of '63. The African-esque chant in the chorus was later borrowed / sampled by '90s dance duo Dario G for their hit Sunchyme
Johnny Come Home (Fine Young Cannibals)
... debut hit for FYC, fusing rock and ska with Roland Gift's distinctive vocals as well as a jazz-type trumpet solo.The song tells the gritty realistic story of a runaway youth, and alternates from the first-person narrative, explaining how his arrival in the big city has not turned out as he expected, to the view of the parents in the chorus, expressing their wish that he would come home [W]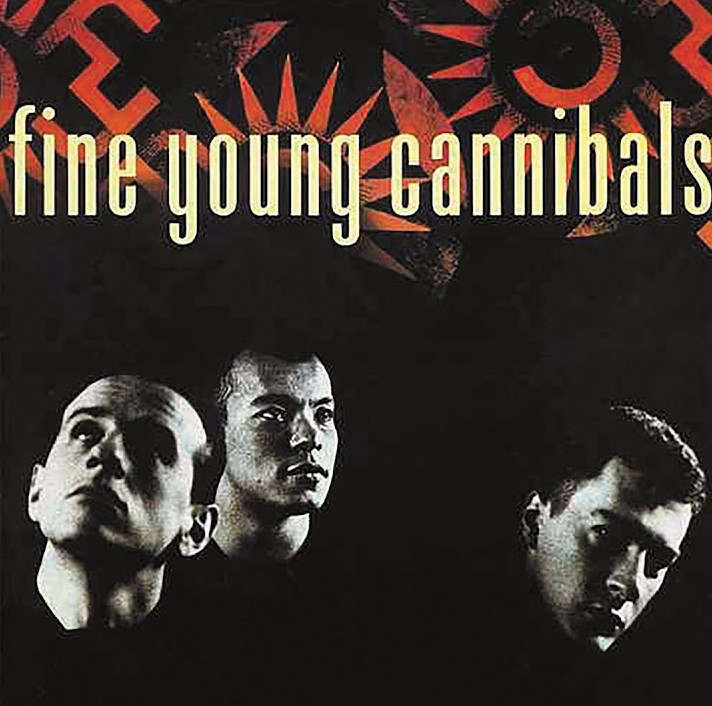 A New England (Kirsty MacColl)
... Kirsty's highest placed hit as a solo artist, peaking at # 7 in the UK and # 8 in Ireland, produced by her then husband Steve Lillywhite. It's a Billy Bragg song, included on his album Life's A Riot with Spy Vs Spy released a couple of years earlier. Kirsty initially thought it was too short, and so he came up with two extra verses which she consolidated into one [W]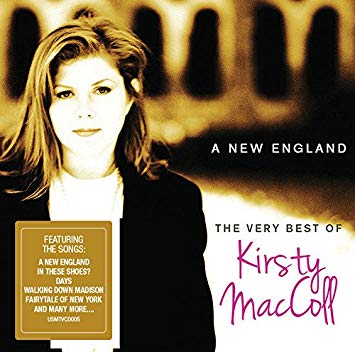 Take Me With You (Prince)
... song from the Purple Rain album, released as a double A side with Let's Go Crazy
That Ole Devil Called Love (Alison Moyet)
.... dipping into the Billie Holliday songbook, bringing a timeless classic to a new generation of music lovers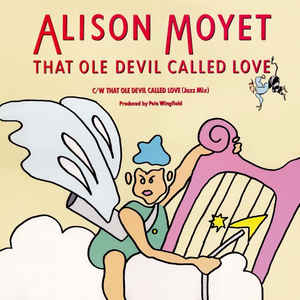 I Was Born To Love You (Freddie Mercury)
... . Freddie lying solo on the chart in the year when he famously performed in all his flamboyant finery with Queen at Live Aid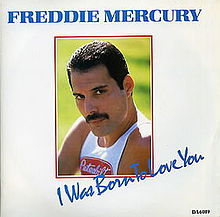 --------------------------
SECOND HOUR
Signed Sealed Delivered I'm Yours (Stevie Wonder)
(1970) ... the hook line melody which became the title of the song was apparently suggested by Stevie's mum. Her instinct was spot on ~ Signed Sealed Delivered was a # 1 on the R&B chart in America and made our Top 20
It's Nice To Be Out In The Morning (Herman's Hermits)
(1968) ... name-checking famous places in and around Manchester - a song from the film soundtrack Mrs Brown, You've Got A Lovely Daughter, written by Salford-born Graham Gouldman who would later find fame with 10cc. Also earning a mention are Manchester United's legendary holy trinity Bobby Charlton, George Best and Denis Law..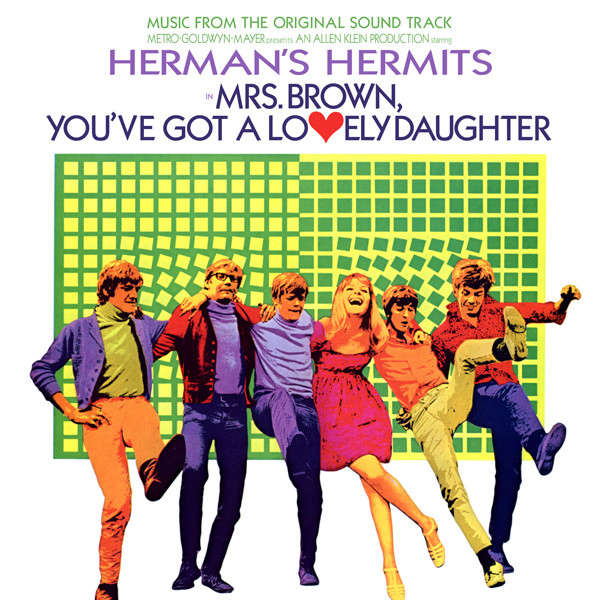 Can The Can (Suzi Quatro)
... teaser track for our second featured year ~ Suzi's chart debut and first # 1 ~ who could forget the huge impact she made on her first Top of the Pops appearance, wearing what became her trademark black leather cat suit, guitar slung over her shoulder ~ a rock chick with mass appeal who kept the hits coming thick and fast over the next few years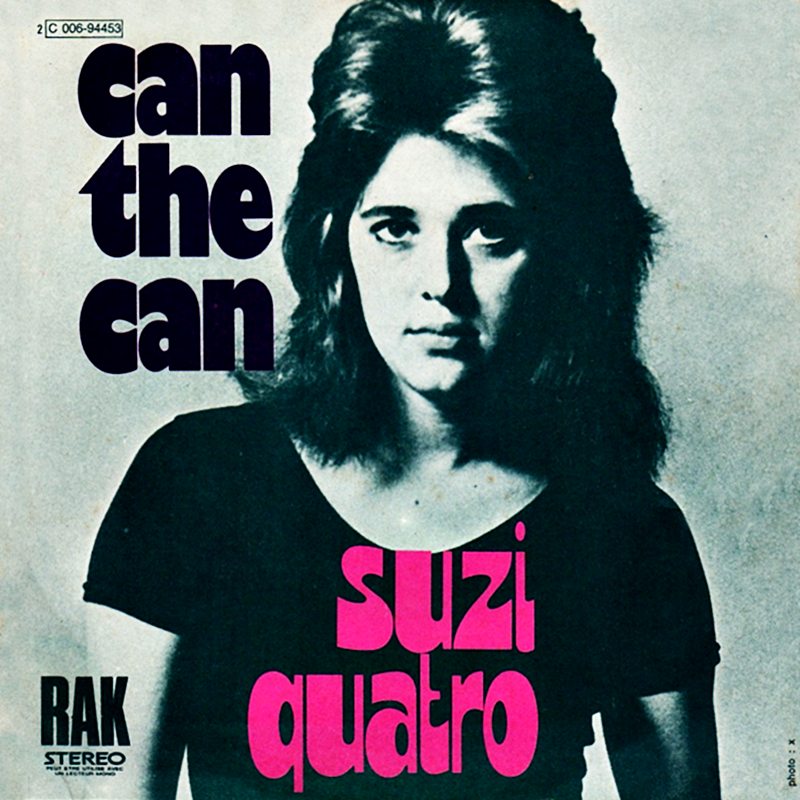 Absolutely Lyricless ~ the instrumental break
... golden trumpet and rocking goose
Zambesi (Eddie Calvert)
(1956) ... the 'man with the golden trumpet' - who hailed from Preston - had to compete with a rival version of the same tune by Lou Busch. Zambesi - with added vocals - was also an early '80s hit for The Piranhas featuring 'Boring' Bob Grover
Rocking Goose (Johnny & The Hurricanes)
(1960) ... one of their handful of hits across the end of one decade and the start of another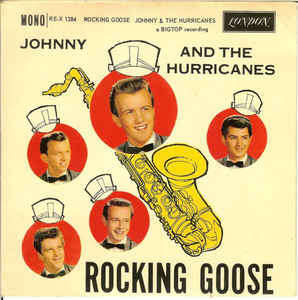 ---------------------------
Holiday (Katrina from Katrina & The Waves) *
(2020) ... a currently much played song from Katrina's recent solo album ~ timeless pop in the best tradition of those familiar hits of the past, especially Love Shine A Light, the UK's most recent Eurovision winner, 25 years ago this month. (* I think we might have guessed, but that's the official billing)
Grab Life (Jerry Williams)
(2017) .. young singer-songwriter from Portsmouth who draws inspiration from her life growing up and the everyday lives of people around her.. If you followed the music scene circa 2007, she might remind you of one or two other artists around at that time, Lily Allen and/or Kate Nash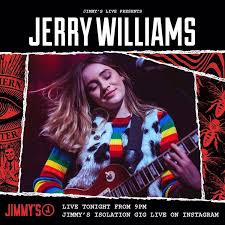 Newsround pre-Tameside: 49 years ago ~ 1973
One and One Is One (Medicine Head)
... Top 3 single for the blues rock band who were championed by the legendary music broadcaster and writer John Peel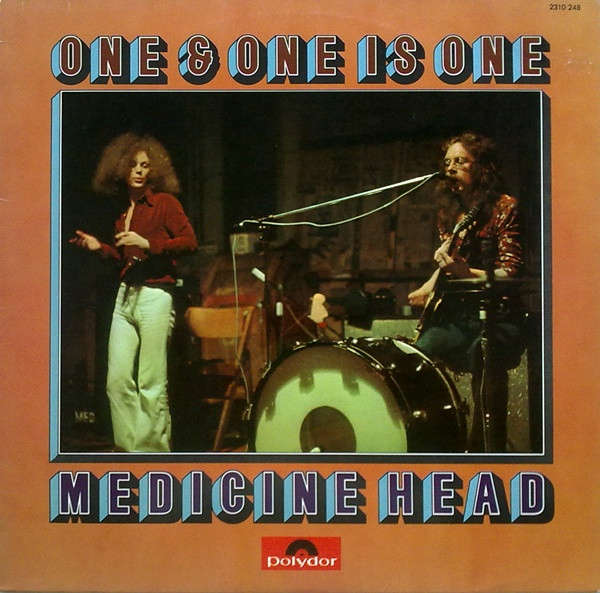 The Prettiest Star (David Bowie)
... new for '73 version of a song which had fallen by the wayside as a single in 1970. Three years on, The Prettiest Star was dusted down and revamped for the Aladdin Sane album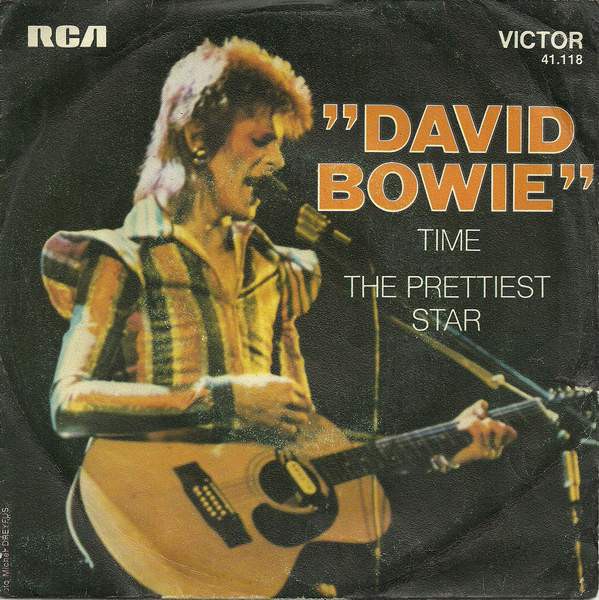 The Right Thing To Do (Carly Simon)
... Top 20 follow up to a much bigger hit at the start of the year, the much played, much discussed You're So Vain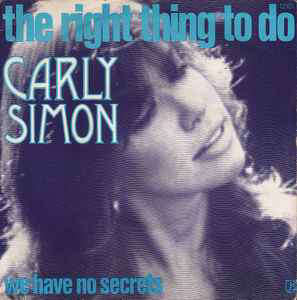 Step By Step (Joe Simon)
... soul singer who was a constant presence on the American chart from the mid '60s onwards. Step by Step was his one and only UK success, highest position # 14
Honaloochie Boogie (Mott The Hoople)
... follow-up to their breakthrough single All The Young Dudes. Written and sung by vocalist Ian Hunter, it featured Andy Mackay of Roxy Music on tenor saxophone, Bill Price on moog, and Paul Buckmaster on cello [W]
Get Down (Gilbert O' Sullivan)
... much more upbeat than most of his other hits, Get Down had an immediate impact, giving Gilbert his second consecutive # 1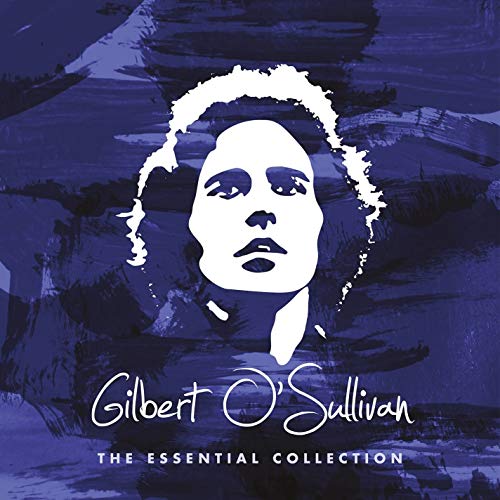 ---------------------------
SHOW THEME:
Rhapsody In Blue (Rick Wakeman)
written by George Gershwin, arranged by Tony Visconti
from the album Rhapsodies (A&M Records, 1979)
[W]: Source: Wikipedia
Please bear in mind: it's a live show and so, occasionally I might need to change the running order, leave a song out, or play an unplanned extra song which will not be shown in this weekly music blog.
If you missed any of the show, you can catch up online after 15:00 on Sunday 08/05/2022: