FIRST HOUR
Cool Out Tonight (David Essex)
(1977) ... surprisingly, stalled at # 23, midway through an impressive run of 17 Top 40 hits, including a couple of chart-toppers in a 10-year span from 1973-83, Fast forward to 2020, he'll be out on tour in the autumn including the Lowry, Salford Quays in October. For an artist who enjoyed heart-throb status in the '70s and still commands a huge loyal following, it is no surprise to learn that tickets are selling out fast, so book now to avoid disappointment!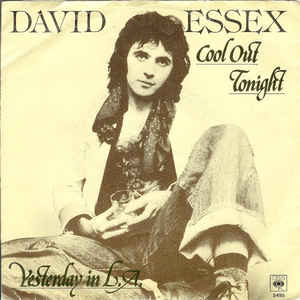 As Tears Go By (Marianne Faithfull)
(1964) ... her debut hit, written by Mick Jagger and Keith Richards, together with the then Rolling Stones manager, Andrew Loog Oldham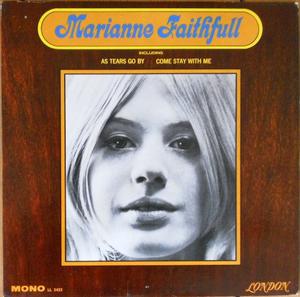 Homely Girl (UB40)
,,, from the first of today's featured years ~ the old Chi Lites song re-worked in that familiar UB40 style. They were one of the era's most prolific chart acts, with at least one hit every year during the '80s and well on into the '90s
Cheery Tunes with a sing-a-long quality
.. two novelty songs with titles and lyrics that can best be described as complete nonsense ~ in the nicest possible way, of course.
Who Put The Bomp (The Viscounts)
(1961) ... parodying the nonsensical lyrics heard in many a hit song of the late '50s and early '60s - ram-a-lama ding dong, bop she-bop-she bop etc etc. The Viscounts were a British group covering a US hit for Barry Mann ~ who was also the co-writer with Gerry Goffin
Gimme Dat Ding (The Pipkins)
(1970) ... writers Albert Hammond and Mike Hazlewood came up with the idea for Gimme Dat Ding as part of the musical sequence Oliver in the Overworld - a surreal story of a little boy seeking the parts to mend his grandfather clock - which they created for the children's TV show Little Big Time, hosted by Freddie and the Dreamers. The song is sung by a metronome who has been expelled by the Clockwork King because he lost the 'ding' ~ stolen from him by the 'Undercog.' The original version sung by Dreamers lead singer and show host Freddie Garrity was included on a spin-off budget priced album Oliver in the Overworld. The Pipkins * released it as a single and enjoyed Top 10 success not just in the UK but also the US and Canada. * They were a duo ~ Roger Greenaway, best known as a member of several songwriting teams, and Tony Burrows, a singer who had fronted several groups (often simultaneously) ~ the likes of Edison Lighthouse, The Flower Pot Men, White Plains and Brotherhood of Man (Source: Wikipedia)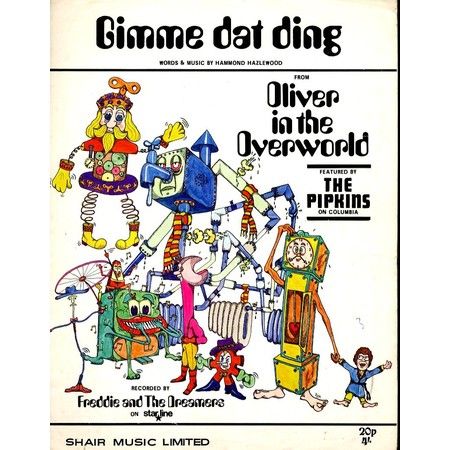 ---------------------------
Life Is A Minestrone (10cc)
(1975) ... trailblazing upbeat single for their third album The Original Soundtrack which came out a few weeks later, recorded, as per the band's previous releases, at Strawberry Studios in Stockport . 'Minestrone' could hardly be more different to the album's best known track and the second single to be released from it, which went on to top the chart. It's coming up later - along with much more from the same era
Single Girl (Sandy Posey)
(1967) ... country singer who had a handful of hits in the US, but Single Girl was to be her one and only time on the UK chart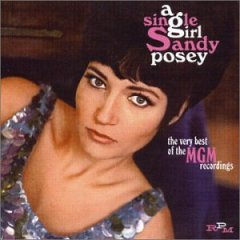 Newsround Tameside: 31 years ago ~ 1989
She Drives Me Crazy (Fine Young Cannibals)
... first of two Top 10-ers in a row ~ Good Thing was the successful follow-up
I'm On My Way (The Proclaimers)
... twins Craig and Charlie Reid with the third and final single from the album Sunshine on Leith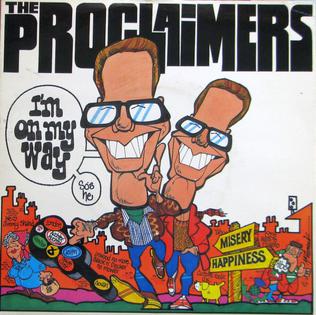 I Want That Man (Deborah Harry)
... having been the poster girl lead singer with Blondie, one of the biggest bands at the start of the '80s, Debbie / Deborah had a flying solo Top 20 entry to end the decade. One of Blondie's earliest UK successes is on the playlist later...
Street Tuff (Rebel MC / Double Trouble)
... toe-tapping dance hip-house with a ska beat ~ an interesting fusion of styles. Apparently, that punchy bass line was 'borrowed' from a vintage reggae track by The Maytals
Golden Green (The Wonder Stuff)
... greater success would follow two years later ~ with Size of A Cow (# 5) and Dizzy (with Vic Reeves, # 1)
Don't Wanna Lose You (Gloria Estefan)
... Top 10 single from Cuts Both Ways, officially her first solo album although Miami Sound Machine still played a significant part in its overall sound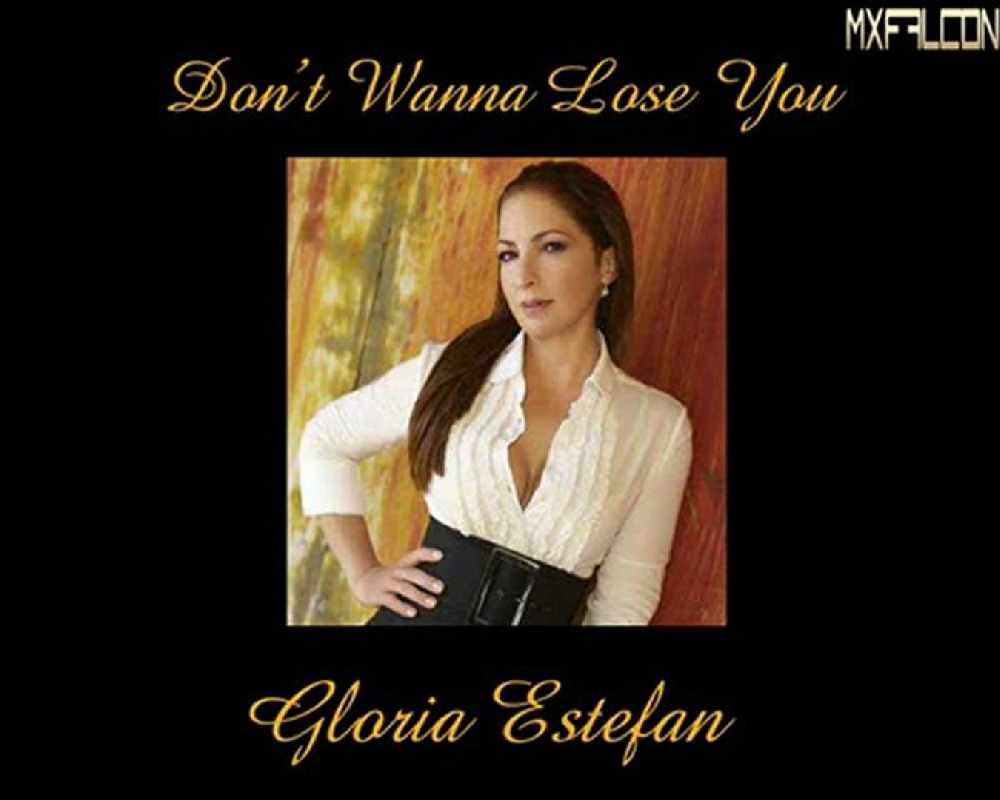 ---------------------------
SECOND HOUR
One Fine Day (The Chiffons)
(1963) ,,, American girl group dipping into the ever expanding Goffin-King songbook for their second UK hit, following on from He's So Fine. Their greatest success was yet to come ~ Sweet Talkin' Guy made the Top 40 in 1966, but as a reissue six years later reached the dizzy heights of # 4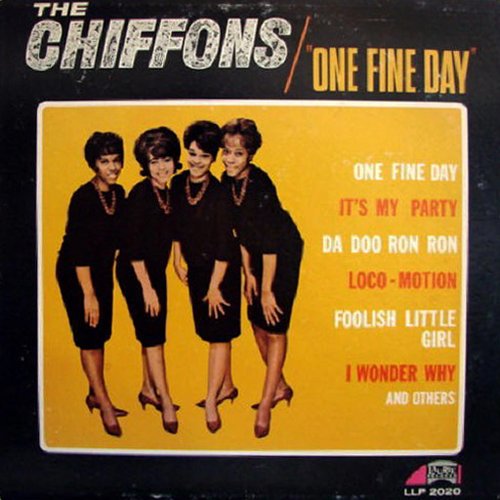 Let's Hang On (Barry Manilow)
(1981) ... for a singer who has had a succession of million selling albums and filled some of the world's biggest concert venues several times over, Bazza has had relatively few Top 20 single hits this side of the Atlantic. His cover of a '60s classic by The Four Seasons provided one of his highest placed, reaching # 12. A Manilow original is on the way later this hour...
I'm Not In Love (10cc)
... hauntingly beautiful teaser track for our second featured year, a masterpiece which took them to the top of the chart. Eric Stewart sings lead vocal for only the second time on a 10cc single (the first was Wall Street Shuffle). Up until this point, Lol Creme had been, more often than not, the most prominent voice on their singles, as heard on Life Is A Minestrone, played earlier. Cathy Redfern, Strawberry Studios' secretary, was famously enlisted to whisper the words 'Be quiet, big boys don't cry'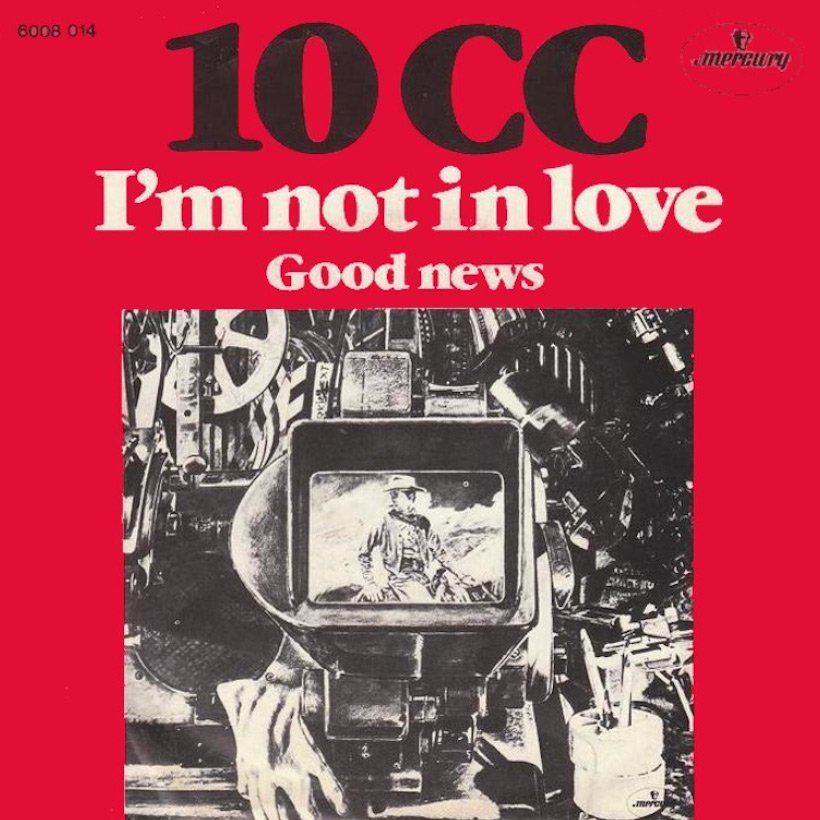 Cheery Tunes ~ Absolutely Lyricless
... two '60s instrumentals which made a visual impact - one specially written as a film theme, the other adopted years later by a peak time TV comedy show ~ both immediately paint a particular picture in your mind
James Bond theme (John Barry)
(1962) ... one of the most iconic film themes ever, a Top 20 hit soon after the first Bond adventure Dr No had its big screen premiere
Yakety Sax (Boots Randolph)
(1963) ... US hit which became much more famous here as the music accompanying the infamous 'chasing madly around the park' routine at the end of each episode of the Benny Hill Show, a regular midweek fixture on ITV during the '70s and '80s
---------------------------
(I'm Always Touched By Your) Presence Dear (Blondie)
(1978) ... hot on the heels of their debut Denis, the band's second UK hit was written by (former) bass player Gary Valentine for his then-girlfriend, about a telepathic connection they appeared to have. By the time Blondie hit big here, he had already left to form his own band and was replaced by Nigel Harrison, just as Blondie were starting to gain recognition. The song was subsequently recorded by Tracey Ullman and Annie Lennox (Source: Wikipedia)
Stupid Cupid (Connie Francis)
(1958)..... written by Howard Greenfield and Neil Sedaka, a much bigger hit here than in the US, enjoying a six-week run at No.1, with Carolina Moon as its double A side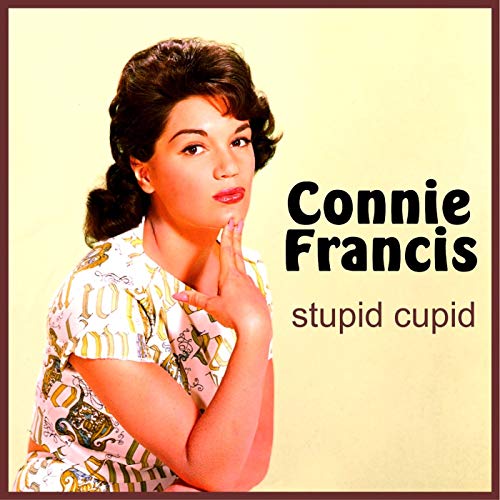 Reflections: 45 years ago ~ 1975
How Does It Feel (Slade)
... epic opening song from their film soundtrack Slade In Flame, which sounds a world away from their hard rock stomping early hits. Just under six minutes long and with such a dramatic change in style, it was the band's first single in four years which failed to make the Top 10. For music critics and devoted fans alike, however, it is also one of the very best from Slade, some would say their finest hour. .Slade In Flame - Noddy, Jim, Dave and Don playing a fictitious rock band fast tracked for success by music industry moguls - had fairly mixed reviews at the time but with the benefit of hindsight, it has finally received the recognition it deserved.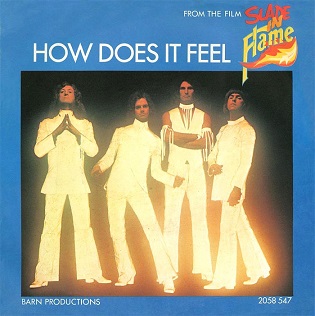 .The Secrets That You Keep (Mud)
... another Elvis-inspired vocal from Les Gray, following the huge success of Lonely This Christmas at the end of '74. Mud spent more weeks on the chart in '75 than just about anyone else ~ 45 weeks in all, the collective lifespan of seven hit singles
Good Love Can Never Die (Alvin Stardust)
... just missed out on what could have been, what should have been, his fifth Top 10-er, peaking at # 11
Swing Your Daddy (Jim Gilstrap)
... prolific session musician and singer who stepped briefly into the spotlight with a Top 10 hit in his own right. In the early '70s he was one of Stevie Wonder's group of backing singers, Wonderlove. During that era he was probably best known for singing the first two lines of the US No.1 and UK Top 10-er You Are The Sunshine of My Life. Other artists he has worked with include Quincy Jones and Elkie Brooks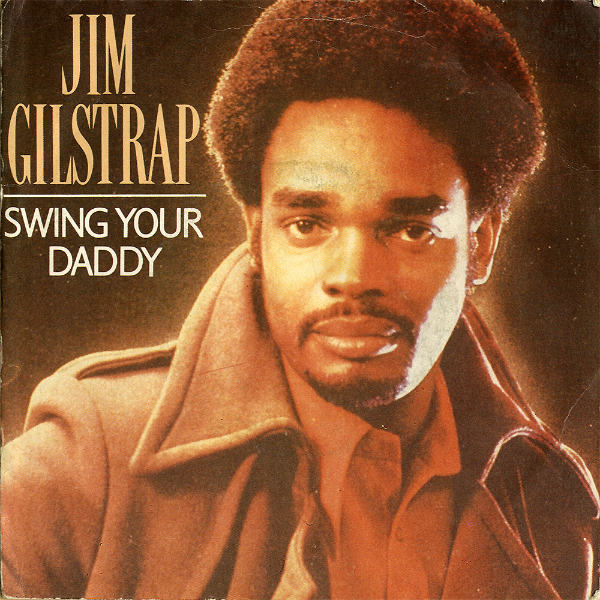 It's A Miracle (Barry Manilow)
.... his second appearance on today's playlist, an instantly familiar song which did well in America but failed to chart in the UK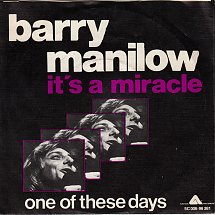 Please Mr Postman (The Carpenters)
... Top 10 cover of an already familiar song that suited their style down to the ground. The Marvelettes' original in the early '60s was never a hit here, but millions knew the song from The Beatles' version on the album With The Beatles (1963)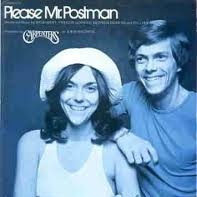 ---------------------------
SHOW THEME:
Rhapsody In Blue (Rick Wakeman)
written by George Gershwin, arranged by Tony Visconti
from the album Rhapsodies (A&M Records, 1979)