FIRST HOUR
Magic (Pilot)
(1974) .... much played song which just missed out on the Top 10 in the run-up to Christmas. Thankfully Pilot more than made up for that slight disappointment with January, which topped the chart for three weeks early in '75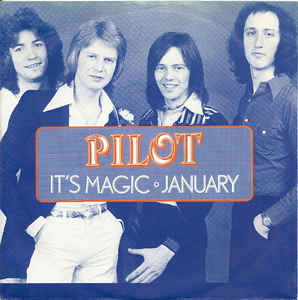 A Hazy Shade Of Winter (Simon & Garfunkel)
(1966 US, 1991 UK) ... originally a stand-alone single in the US, it eventually reached a wider audience on their 1968 album, Bookends, but only became a UK hit as a reissue in the early '90s, by which time The Bangles version had given it a much higher profile (1988, # 11)
Wedding Bells (Godley and Creme)
...... from the first of today's featured years ~ Kevin and Lol, having left 10cc in the mid '70s to work on their own projects, returned to the chart twice in as many months - Wedding Bells followed on from Under Your Thumb
Santa songs which span the decades
Santa Claus Is Comin' To Town (Ella Fitzgerald)
(1960) ... one of the most enduring seasonal songs, which has been around since the 1930s - recorded by a vast array of artists, far too numerous to mention ~ this jazzy arrangement is from the album Ella Wishes You A Swinging Christmas
Santa Baby (Ariana Grande feat. Liz Gillies)
(2013) ... recorded for her EP Christmas Kisses, six decades on from the original hit version by Eartha Kitt, Others who have covered the song include Madonna, Taylor Swift, Lady Gaga, LeAnn Rimes, Kylie Minogue, The Pussycat Doll and Michael Bublé.
---------------------------
Coz I Luv You (Slade)
(1971) ... thinking especially at this time of year of one of my favourite Facebook groups, the brilliantly named 'Slade Are Not Just For Christmas' Many/most? radio stations only ever seem to think of Slade as the band who gave us that all-time festive favourite, Merry Xmas Everybody. As wonderful as it undoubtedly is, I can't help but feel that it has overshadowed the many other high points in their career. Coz I Luv You was the first of six No.1s in a magnificent dozen from 1971-74 which also included three singles peaking at No.2, two at No.3 and one at No.4. The hits kept on coming until 1977, with more following in the first half of the '80s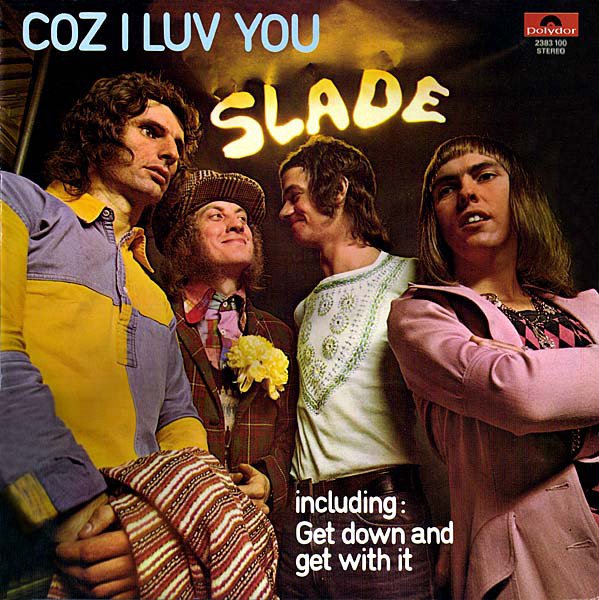 Please Come Home For Christmas (The Eagles)
(1978) ... the only cover version among their seven Top 40 hits in the UK during the second half of the '70s ~ originally released by the American blues singer and pianist Charles Brown in the early '60s.. Hitting the Billboard Hot 100 chart in December 1961, the tune Brown co-wrote with Gene Redd peaked at # 76. It appeared on the Christmas singles chart for nine seasons, hitting #1 in 1972. (Source: Wikipedia)
Newsround Tameside: 39 years ago ~ 1981
Open Your Heart (The Human League)
... one of four hits from the Dare album, up there as one of the biggest albums of the year with Don't You Want Me becoming the Christmas No.1
Why Do Fools Fall In Love (Diana Ross)
... giving a fresh lease of life to a famous '50s hit by Frankie Lymon & The Teenagers
I Go To Sleep (The Pretenders)
... written by Ray Davies and first released by The Applejacks. It was never recorded by The Kinks, but Davies's demo can be found in reissue bonus tracks of their second studio album Kinda Kinks. * It was the second time The Pretenders had covered one of his songs ~ their debut hit was Stop Your Sobbing (1979, # 34 ) Chrissie Hynde, the Pretenders' singer was reportedly in a relationship with Davies at the time. [* Source: Wikipedia].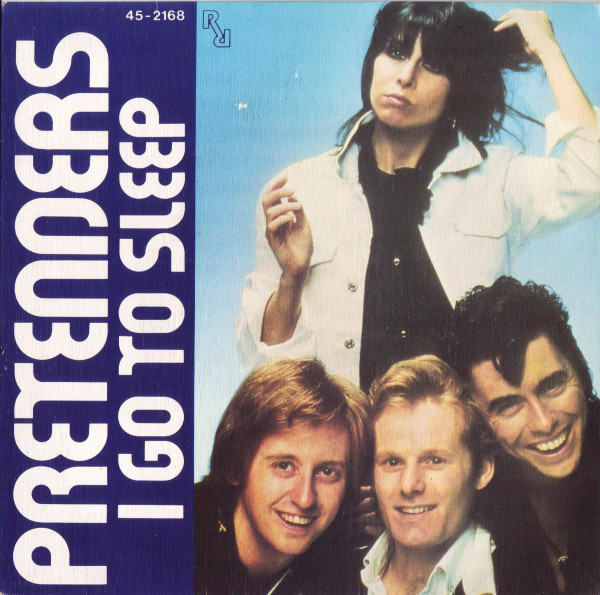 One of Us (Abba)
... last of an unbroken run of Top 10 singles stretching back to 1975 for the group who had started to go their separate ways professionally and personally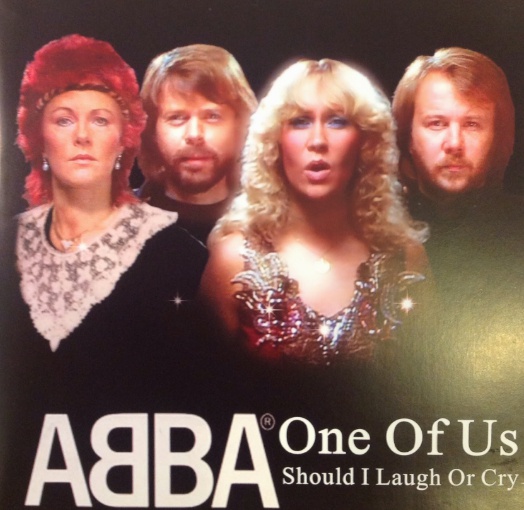 It Must Be Love (Madness)
... made the Top 10 in December '81, exactly 10 years after the original by Labi Siffre - who made a surprise guest appearance in the video
Cambodia (Kim Wilde)
... one of the year's breakthrough acts on the chart ~ this one made it four in a row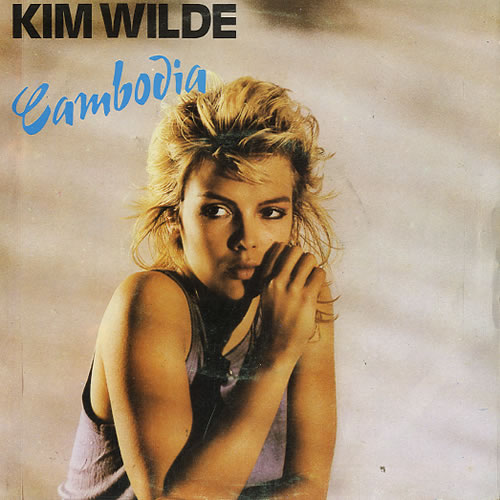 ---------------------------
SECOND HOUR
Little Saint Nick (The Beach Boys)
(1963) ... never a hit in the UK, but widely known from several of those seasonal collections by 'various artists'. Today being the 6th of December, according to ancient tradition, is the official feast day of Santa Claus ~ Saint Nicholas, to give him his Sunday name ~ so what better day to play the song?!...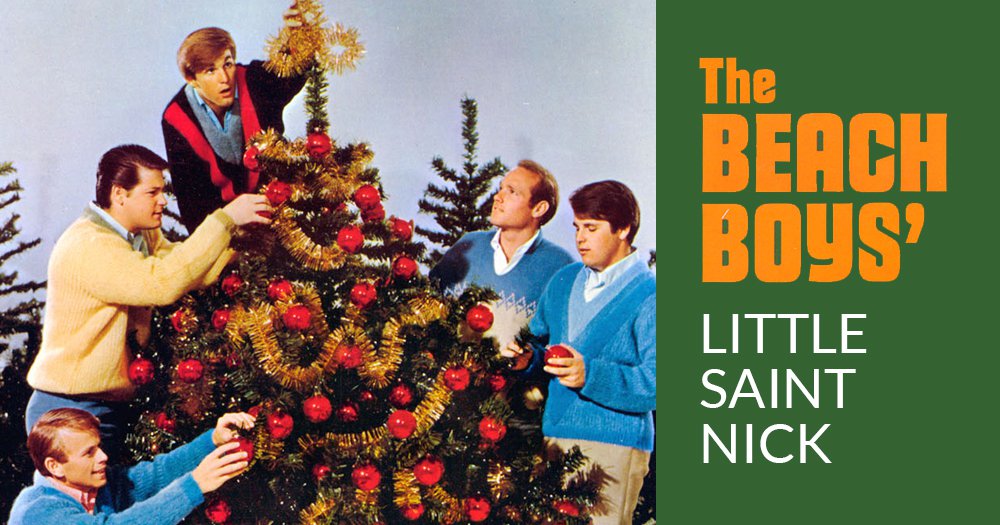 That'll Be Christmas (Thea Gilmore)
(2009) ... with a name-check for Jona Lewie, who gave us that much-loved seasonal classic Stop The Cavalry. Thea's wry observations of the impending festivities and life in general at this time of year deserved to reach a much wider audience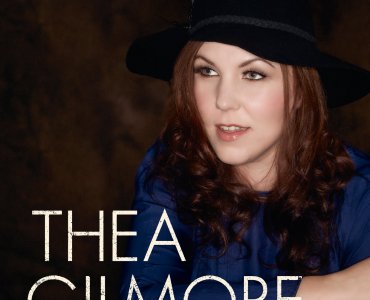 Reach Out I'll Be There (The Four Tops)
... teaser track for our second featured year ~ one of Motown's greatest ever hits in the UK, three weeks at # 1
Absolutely Lyricless ~ the instrumental break
... instantly familiar festive favourites ~ fun from start to finish
Rudolph The Red Nosed Reindeer (The Ventures)
(1965) ... tongue-in-cheek re-working of a seasonal classic with an obviously Beatles-esque intro ~ 'borrowed' from the guitar riff on I Feel Fine..
Sleigh Ride (Ron Goodwin & His Orchestra)
(1967) ... a sparkling performance of one of those timeless tunes which are everywhere at this time of year, with or without vocals, wherever you go, as much a part of the festive season as mince pies and turkey. Sleigh Ride was written - and first recorded - by famous post-war American
composer Leroy Anderson ~ in the middle of a heatwave. Ron Goodwin pulls out all the stops with my favourite version of the many I've heard and played on the radio over many years - it was originally on a budget priced EMI Studio 2 album, Christmas Wonderland
---------------------------
Beautiful Boy (Darling Boy) (John Lennon)
(1980) .... this week sees the 40th anniversary of John Lennon's tragic death, just three weeks after the release of his (and Yoko's) much anticipated comeback album Double Fantasy. Beautiful Boy dedicated to the couple's then five-year-old son Sean includes a famous Allen Saunders 1957 Readers Digest quote: 'Life is what happens to you while you're busy making other plans'. (Source: Wikipedia)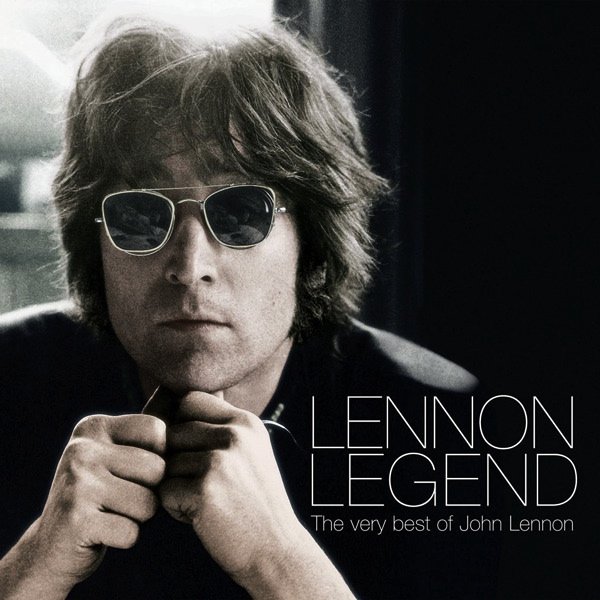 Slippin' And Slidin' (John Lennon)
(1975) ... John going back to his roots with a Little Richard song, Slippin' And Slidin' is one of the standout tracks on the Rock 'n' Roll album which also included his version of Stand By Me by Ben E. King
Reflections: 54 years ago ~ 1966
Little Man (Sonny & Cher)
... a year on from their chart topping I Got You Babe, the duo embarked on an ambitious tour of Europe, but without a single to promote. While in London they recorded the vocals for the backing track they had brought along. The result - Little Man, a UK Top 10-er which gave them their biggest hit in Europe, its continental flavour with Greek and gypsy overtones striking an immediate chord, Its popularity was boosted by numerous television appearances. In The Netherlands, Sweden and Belgium it shot to the top of the charts in record time and stayed there for many weeks. (Source: Wikipedia)
My Mind's Eye (The Small Faces)
... fourth in their run of seven Top 10 hits through the middle years of the decade. My Mind's Eye was the follow-up to All Or Nothing which reached # 1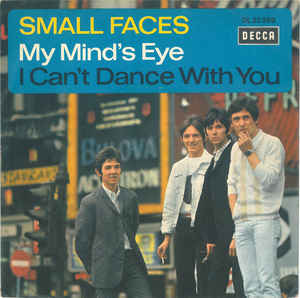 Morningtown Ride (The Seekers)
... The train whistle was a blowing ~ much played on the BBC radio request show, Junior Choice, presented by the very sadly missed Ed 'Stewpot' Stewart. An instrumental version of Morningtown Ride by the pianist and band leader Stan Butcher became the show's theme tune:
Dead End Street (The Kinks)
... follow up to their classic summer # 1 Sunny Afternoon and their third Top 5 single of the year in all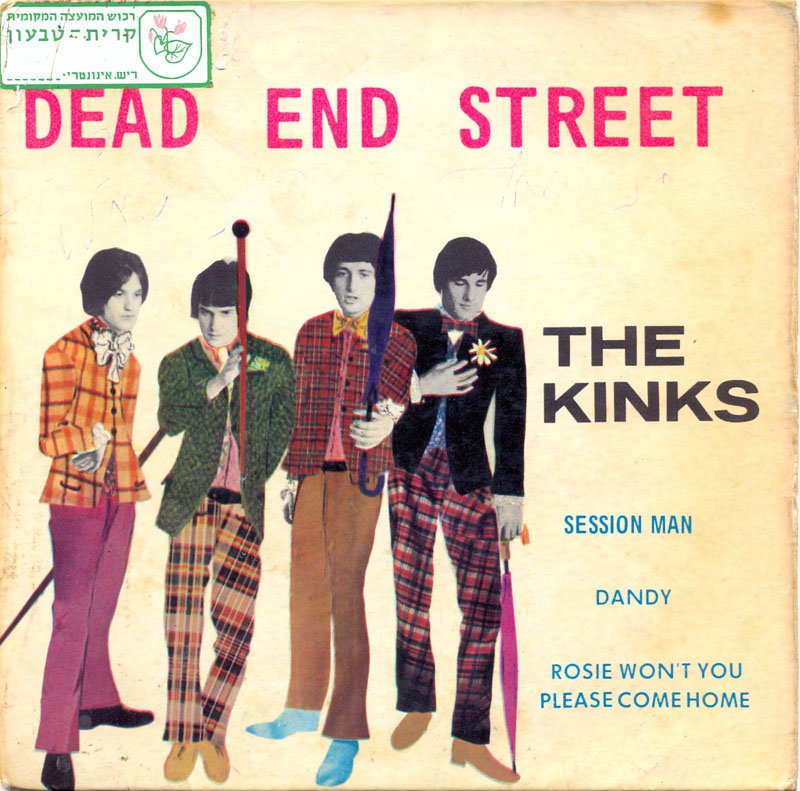 What Would I Be (Val Doonican)
...top songwriting team Tony Hatch and Jackie Trent gave the king of easy listening and Saturday night TV his biggest hit, peaking at # 2
You Keep Me Hangin' On (The Supremes)
... Motown classic successfully revived 20 years later by Kim Wilde ~ one of her biggest ever hits (1986, # 2)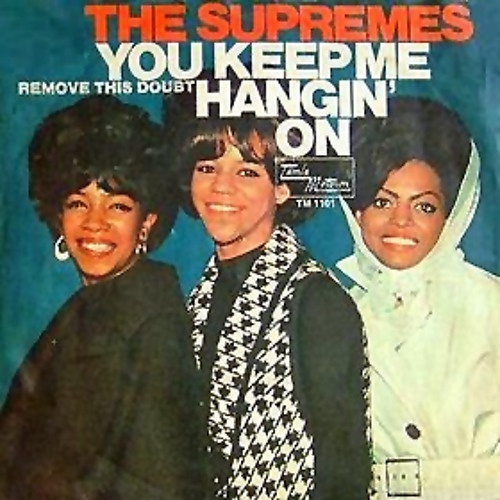 ---------------------------
SHOW THEME:
Rhapsody In Blue (Rick Wakeman)
written by George Gershwin, arranged by Tony Visconti
from the album Rhapsodies (A&M Records, 1979)
Please bear in mind: it's a live show and so, occasionally I might need to change the running order, leave a song out, or play an unplanned extra song which will not be shown in this weekly music blog.
- MW