FIRST HOUR
I Was Made To Love Her (Stevie Wonder)
(1967) ... the third and biggest hit to date in the UK for a promising young singer-songwriter who had only recently celebrated his 17th birthday.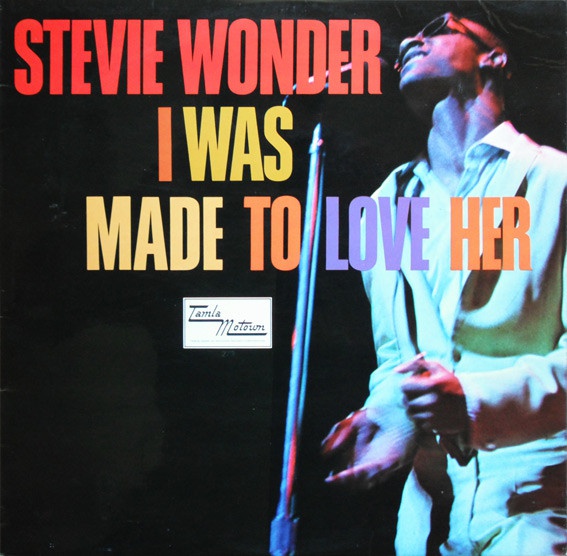 Rudi's In Love (The Locomotive)
(1968) ... band with a rock-steady ska sound which they would leave behind within a year or two, switching to prog rock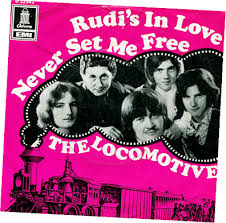 Jump To The Beat (Stacy Lattisaw)
... from the first of today's featured years ~ one of a long run of successes in the US, especially on the R&B chart, but her one and only major hit in the UK
A rock 'n'roll connection
The Girl Can't Help It (Little Richard)
(1957) ... the original stand alone version of a song which Darts would work into a seamless medley with Daddy Cool, their Top 10 debut 20 years later. Born Richard Wayne Penniman, Little Richard is widely credited as 'The Innovator, The Originator and The Architect ' of rock 'n'roll and was also one of its greatest, most charismatic showmen. He died earlier this year, aged 87. (Source: Wikipedia)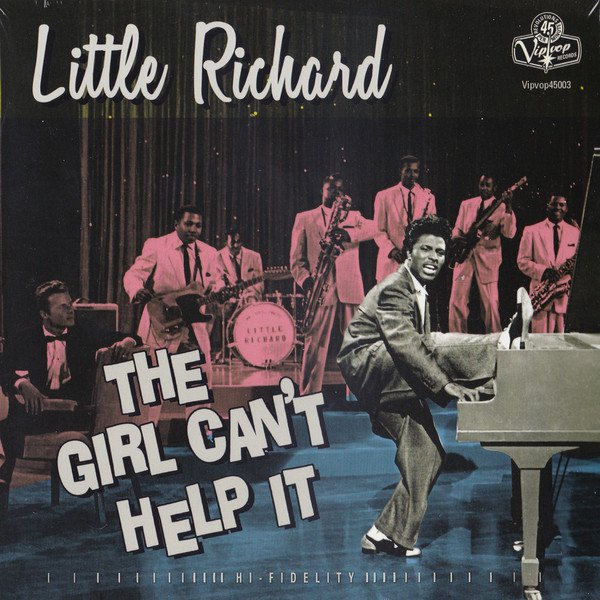 The Boy From New York City (Darts)
(1977) ... Rita Ray, the only woman in Darts' extensive line-up of nine stepped up to sing lead on this cover of a '60s US hit for The Ad Libs
---------------------------
I'm Free (The Soup Dragons featuring Junior Reid)
(1990) ... only major hit for the Scottish band who took their name from a character in The Clangers, a popular kids' TV series in the '70s. Mick Jagger and Keith Richards wrote the song for The Rolling Stones' 1965 album Out Of Our Heads
Sending Out An SOS (Retta Young)
(1975) ... Retta may have been a one hit wonder, but is far from being the only Young to claim that dubious distinction. John Paul Young (Love Is In The Air, 1978), Faron Young (It's Four In The Morning, 1972) and Karen Young (Nobody's Child, 1969) also managed only one major hit. They appear in a long list of Youngs in the Guinness Book of Hit Singles, who are all unrelated. At the other end of the scale are three chart-toppers in different eras who have enjoyed much more prolonged success ~ Jimmy in the 1950s and early '60s, Paul in the '80s and '90s and most recent of all, Will (2002 - now)
Newsround Tameside: 40 years ago ~ 1980
Summer Fun (The Barracudas)
... immediately grabs your attention with a spoof American radio ad and then turns into a good ol' punk-pop stomper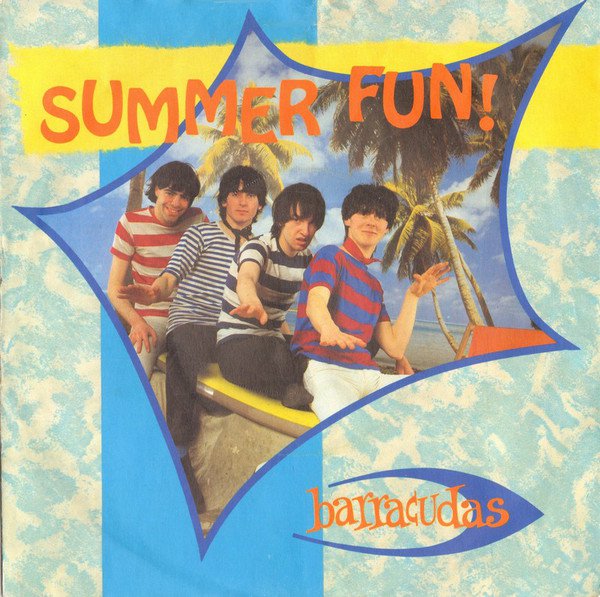 I Could Be So Good For You (Dennis Waterman)
... instant recognition from those first few notes for the highly sing-a-long-able theme song of one of ITV's best loved comedy dramas. Minder - starring George Cole as wheeler dealer Arthur Daley and Dennis Waterman as his 'minder' Terry McCann - ran throughout the '80s with the original duo. Released as a single, the song had a life of its own, reaching the Top 3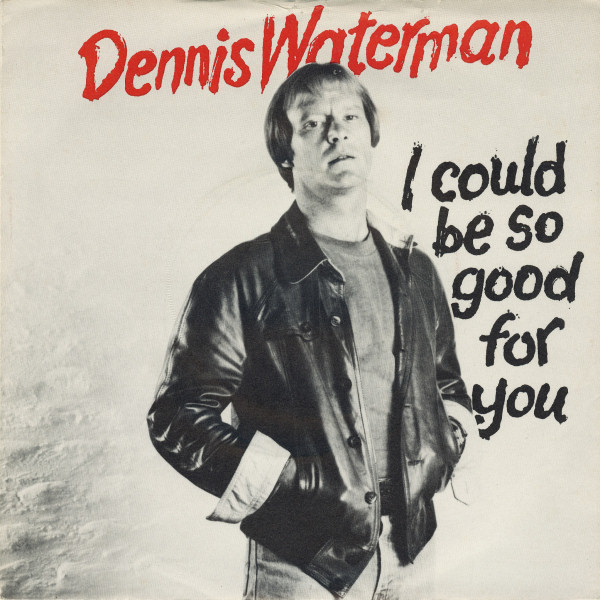 Eighth Day (Hazel O'Connor)
... Top 10 single from the soundtrack album for the film Breaking Glass in which she played an angry but creative young singer and songwriter. Hazel's performance won her the Variety Club of Great Britain Award for Best Film Actor. She was also nominated for the BAFTA Award for Best Film Music. The soundtrack album featured songs written and sung by Hazel herself and reached number 5 in the UK Album Chart. It had a 38-week chart run and was certified Gold by the British Phonographic Industry (Source: Wikipedia)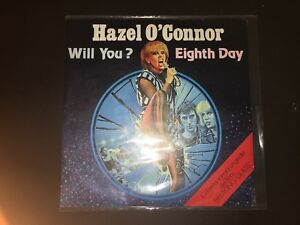 Over You (Roxy Music)
... one of their most prolific years chart-wise, with the album Flesh and Blood yielding a hat-trick of hit singles ~ this was the first of them
Babooshka (Kate Bush)
... story in a song about a wife's desire to test her husband's loyalty. In an interview at the time, Kate said she came up with the idea after hearing an old folk song - but had no idea Babooshka or 'babushka' was the Russian name for a grandmother. The word also translates as 'head scarf' ~ putting those two together immediately creates a picture in the mind, but it has nothing to do with the song
Could You Be Loved (Bob Marley & The Wailers)
... highest placed UK hit during his lifetime (#5), equalled by posthumous singles One Love / People Get Ready (1984) and Iron Lion Zion (1992)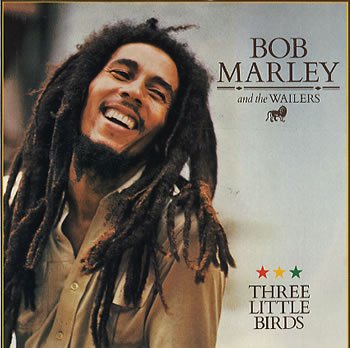 ---------------------------
SECOND HOUR
See Emily Play (Pink Floyd)
(1967) ... in their first flush of success with one of the great English eccentrics, Syd Barrett as the band's front man. Richard Wright on keyboards creates several special effects on a Farfisa organ, electric harpsichord and piano. It would be another 12 years and several albums before the Floyd returned to the singles chart with Another Brick In The Wall, the final # 1 of the '70s ~ by which time Barrett's replacement, Roger Waters had been with them for more than a decade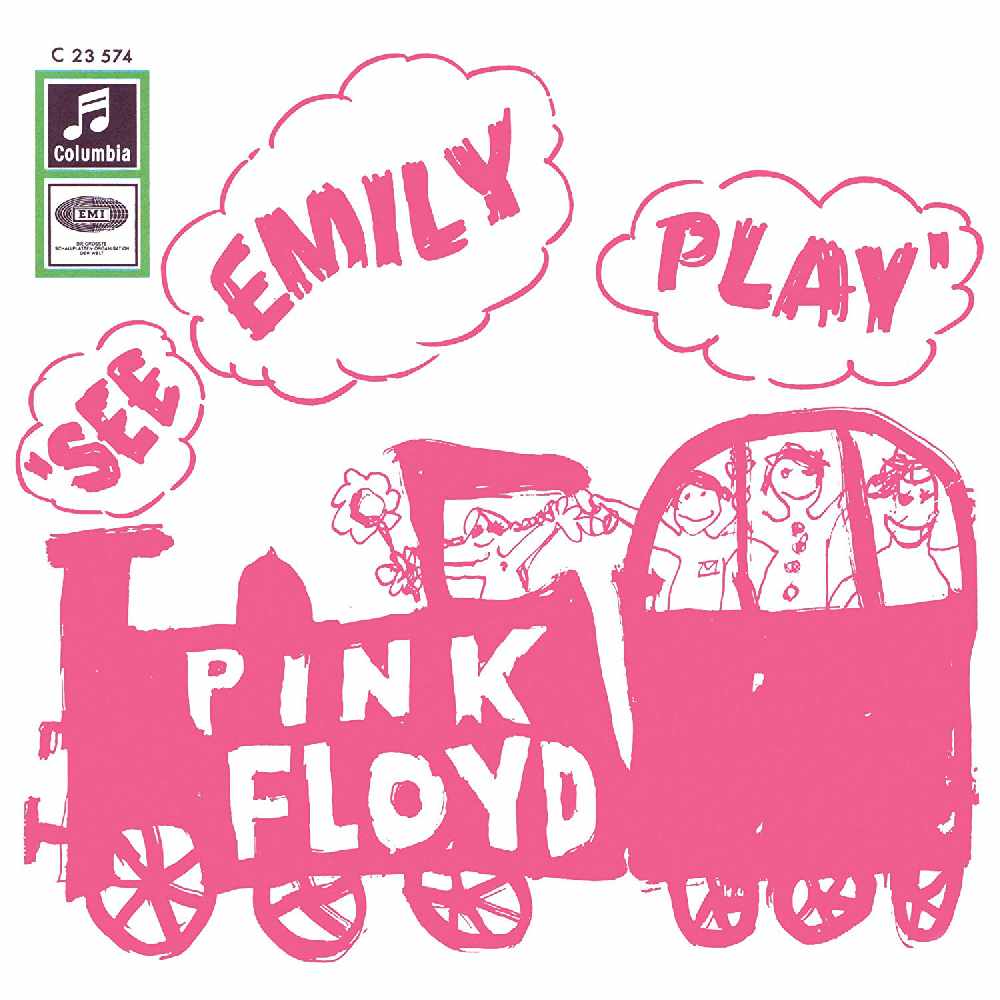 Sweet Dreams My LA-Ex (Rachel Stevens)
(2003) ... first and by far the biggest solo success for the ex-S Club-er, a song originally written with Britney Spears in mind
You Don't Know (Helen Shapiro)
... teaser track for our second featured year ~ having made her chart debut at the tender age of 14 with Don't Treat Me Like A Child (was that a deliberate choice?!) Helen would have two # 1 singles to her name by the end of the year ~ You Don't Know and Walkin' Back To Happiness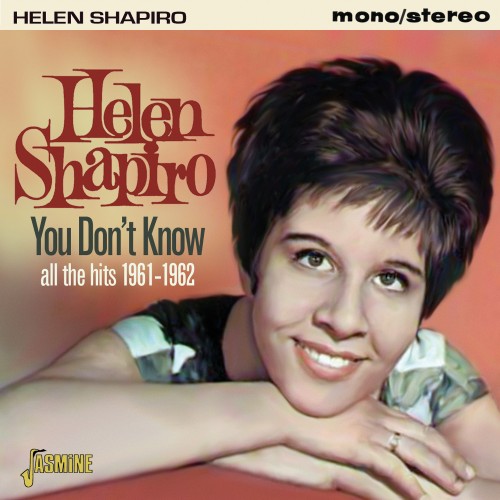 Absolutely Lyricless ~ the instrumental break
... two of the op TV themes of their time with a countryside connection
Galloping Home (Black Beauty theme) (London String Chorale)
(1973-74) ... if you or your children were growing up in the early to mid '70s, you'll instantly recognise this as the theme of ITV's popular Sunday tea-time series, London String Chorale released as a single and made it to # 31 on the chart in '74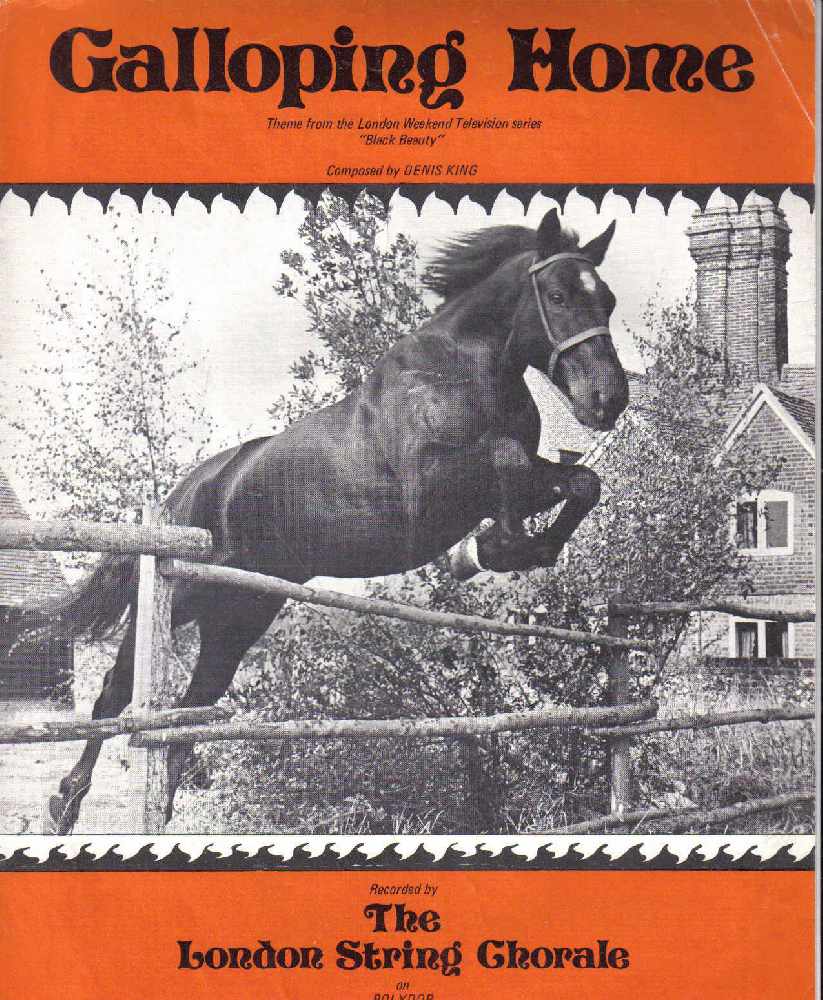 All Creatures Great And Small (Johnny Pearson Orchestra)
(1978) ... from the much-loved BBC series of the same name, based on the books by veterinary surgeon turned author Alf Wight, who wrote under the pseudonym James Herriot. Fast forward to 2020, a new version is showing on Channel 5, with an all-new cast but thankfully, the very hummable original theme tune can still be heard. Its composer Johnny Pearson directed the Top of the Pops 'house band' from the mid '60s until the early '80s. He enjoyed chart success firstly with Sounds Orchestral (Cast Your Fate To the Wind, 1965) and later with the Johnny Pearson Orchestra (Sleepy Shores - theme of the BBC drama series, Owen MD, 1971)
---------------------------
Waterfall (The Stone Roses)
(1992).... you don't have to be a massive fan of The Stone Roses or the '90s Madchester music scene to enjoy this superb four minute slice of jangly guitar pop which, of all their singles must surely be up there as one of the most widely appealing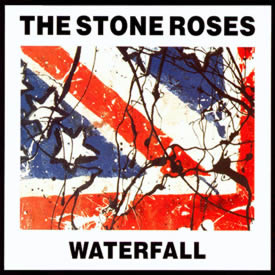 Move On Up (Curtis Mayfield)
(1971) .... much respected soul singer, musician and songwriter, with his one and only Top 40 hit in the UK
Reflections: 59 years ago ~ 1961
Blue Moon (The Marcels)
... gold standard one hit wonder - one song at # 1 and nothing else, ever ~ re-working for the rock n roll generation a song written by Richard Rodgers and Lorenz Hart way back in 1934
More Than I Can Say (Bobby Vee)
.... one of five Top 10-ers in what proved to be his most successful year in the UK
Cupid (Sam Cooke)
... legendary singer & songwriter whose influence was far reaching, inspiring cover versions too numerous to mention of his best known songs - Cupid was no exception, with Johnny Nash enjoying similar success in '69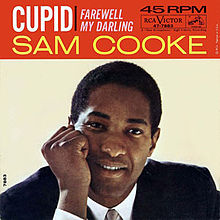 Let's Jump The Broomstick (Brenda Lee)
... Little Miss Dynamite was clocking up one chart entry after another in the early '60s, but her best run of form would come with a run of six Top 10 singles over the next couple of years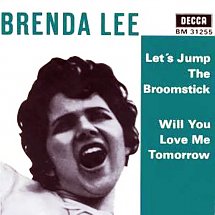 Let There Be Drums (Sandy Nelson)
... lyricless bonus ~ one of the most memorable instrumental tunes to make the chart in any era. Let There Be Drums has featured in TV shows and films far too numerous to mention, a classic which has really stood the test of time.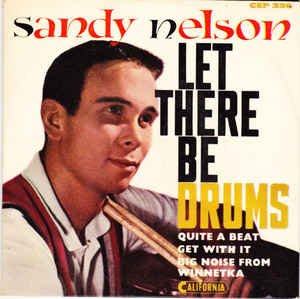 Baby It's You (The Shirelles)
... American girl group who could count The Beatles among their many fans this side of the Atlantic. Two years later, the Fab Four went on to record two Shirelles songs ~ Baby It's You and Boys for their debut album Please Please Me
Runaway (Del Shannon)
... co-written with electric keyboard player Max Crook who created its distinctive sound ~ # 1 here and in America
---------------------------

SHOW THEME:
Rhapsody In Blue (Rick Wakeman)
written by George Gershwin, arranged by Tony Visconti
from the album Rhapsodies (A&M Records, 1979)