FIRST HOUR
Hold Tight (Dave Dee, Dozy, Beaky, Mick & Titch)
(1966) ... their first major success and the start of an impressive run of hits over the next three years
Nathan Jones (The Supremes)
(1971) ... the hits continued for Motown's biggest girl group of the '60s. Nathan Jones was recorded with Jean Terrell, Mary Wilson and Cindy Birdsong, rather unusually, sharing the lead vocal duties which had been relinquished after more than a decade by Diana Ross .
Just Don't Want To Be Lonely (Freddie McGregor)
.... Top 10 reggae hit in the first of today's featured years ~ easily beating the # 27 achieved by '70s soul group The Main Ingredient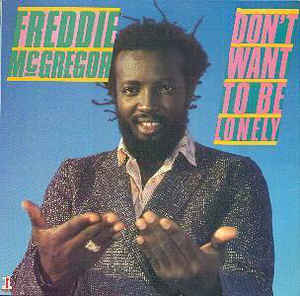 ''60s hits with a Crosby film connection
Temptation (The Everly Brothers)
(1961)... already a golden oldie of considerable vintage by the time Don and Phil took it to the top. Temptation had first seen the light of day way back in 1934, sung by Bing Crosby in the film Going Hollywood
Swinging On A Star (Big Dee Irwin with Little Eva)
(1963)... Eva - best known for The Loco Motion -teamed up with Big Dee for his one and only UK chart appearance, covering an instantly familiar old song performed by... yes, him again - in the 1944 motion picture Going My Way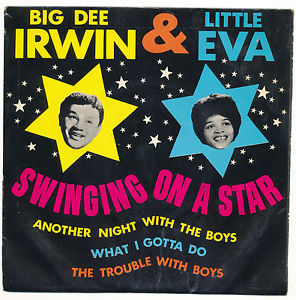 ---------------------------
Angie Baby (Helen Reddy)
(1975) ... by far the most successful UK single for the Australian singer-songwriter who died a few days ago, aged 78. Helen achieved international success, particularly in the US, where she had a string of hits during the mid '70s, including her interpretations other people's songs. Angie Baby (by American writer Alan O'Day) was her only chart entry here of any note although at least three more were turntable hits, popular with radio station playlisters and producers but not sufficiently so with the nation's record buyers ~ I'm particularly thinking of I Am Woman, Leave Me Alone [Ruby Red Dress] and Ain't No Way To Treat A Lady although no doubt there are others you will know
Don't Do That (Geordie)
(1972)... foot stomping Top 40 debut for the band dubbed 'the North East's Slade' who would go on to support Noddy, Jim, Dave and Don on a UK tour the following year. Geordie singer Brian Johnson scaled new heights a few years later when he became the frontman of AC-DC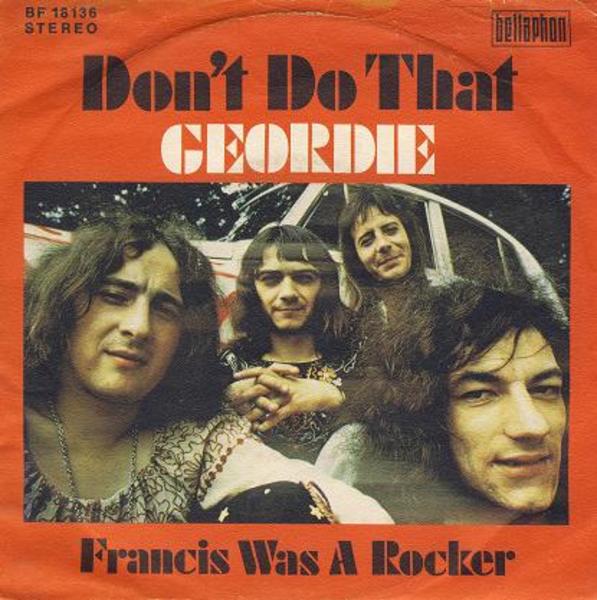 Newsround Tameside: 33 years ago ~ 1987
Under The Boardwalk (Bruce Willis)
... the actor best known at the time from the TV series Moonlighting but soon to become much more famous for his tough guy role in the Die Hard films, showed a softer side in a brief spell as a recording artist. His version of the old Drifters song stormed the chart and peaked at # 2, a second major hit hot on the heels of his first, a few months earlier, re-working The Staple Singers' soul classic Respect Yourself (highest position # 7)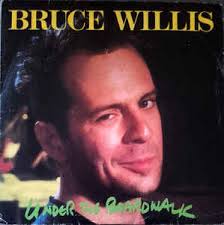 I Heard A Rumour (Bananarama)
,,,, Scott Aitken Waterman production ~ one of Bananarama's biggest hits in the US, reaching # 4 on the Billboard Hot 100
Just To Get By (Babakoto)
... much-played on the radio but never troubled the Top 75, even after two re-releases. Drummer and songwriter Jules de Martino went on to work with other bands, finally achieving his greatest success in the '00s as one half of the duo The Ting Tings. Oh, and just for the record (hey ho!), a babakoto is a rare lemur from Madagascar...
Twilight World (Swing Out Sister)
... taken from their first album It's Better To Travel continuing in the same vein as their previous big hits Breakout and Surrender, but sadly, nowhere near as successful. Their music was often described as 'sophisti-pop' - tinged with elements of jazz and soul - several other bands and artists fell into this category during the mid to late '80s, including The Christians, coming up shortly....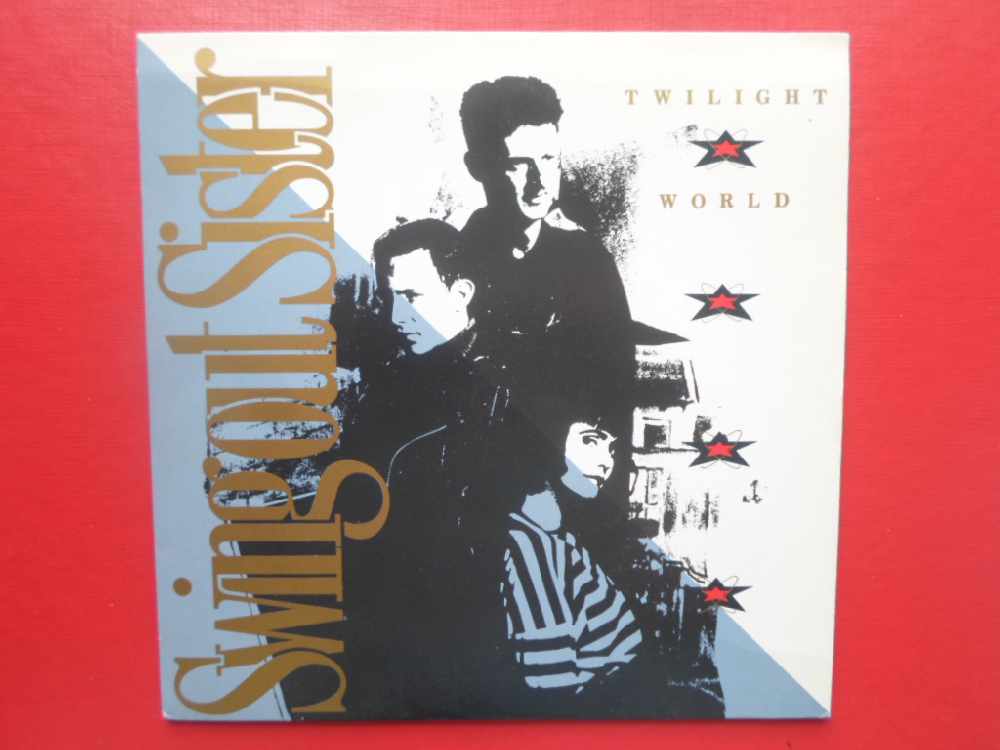 Bow Down (The Housemartins)
... track which could easlly have been a single from the album they made at Yellow Two studios, Stockport The People Who Grinned Themselves To Death, with backing vocals by the latest line-up of the locally based, previously chart-topping St Winifred's School choir
Ideal World - (The Christians)
... Liverpool band named after the three brothers who were founder members Garry, Roger and Russell Christian. By coincidence, 'Christian' also happens to be guitarist Henry Priestman's middle name. They had the highest selling debut album of any artist signed to Island Records, which entered the UK Album Chart at # 2 and eventually sold over a million copies. Although it had already yielded three Top 40 hits the fourth single Ideal World was the one achieiving the highest placing (#14)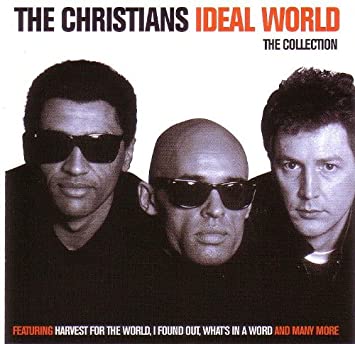 ---------------------------
SECOND HOUR
(Call Me) Number One (The Tremeloes)
(1969) .... ironically they had to be content with a top position of # 2, but of the many Tremeloes' hits, it was still their second highest, beaten only by Silence Is Golden (1967, # 1)
Reaching Out For A Friend (The Coral)
(2018) ... very hummable song from the album Move Through The Dawn. The Coral are probably still best known for their run of hits in the '00s including Pass It On, In The Morning and.. one that featured in a recent lockdown special online - coming up later...
Love And Affection (Joan Armatrading)
(1976) ... teaser track for our second featured year, which instantly grabs your attention with its unforgettable opening line/ The feisty, heartfelt vocal and superb production drive the song on into a soaring final chorus.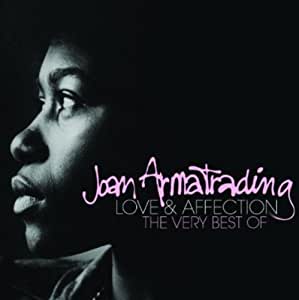 Absolutely Lyricless ~ the instrumental break
... from international explorer to police patrollers
Globetrotter (The Tornados)
(1963) ... follow up to Telstar, their chart-topper of the previous year
Theme from Z Cars (Johnny Keating)
(1962) ... one of the all-time great TV themes, based on an old Liverpool folk tune, Johnny Todd, and nowadays best known as the theme tune of Everton FC ~ the tune played as the team emerge from the tunnel on to the pitch before each home game
---------------------------
Someone Should Tell Her (The Mavericks)
(1998)... from their mega successful album Trampoline - the springboard for an exceptional spell which brought their music - essentially country fused with Latin, 'Text-Mex' and rockabilly influences - into the mainstream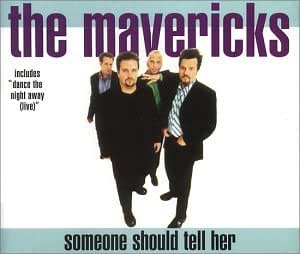 Dreaming of You (In Isolation) (The Coral and Blossoms)
(2020) ... a virtual coming together during lockdown earlier this year. The Coral from Hoylake on the Wirral and Stockport's very own Blossoms have a long standing connection as Coral founder James Skelly runs the record label Skeleton Key which signed Blossoms back in 2014 and has continued to be the band's producer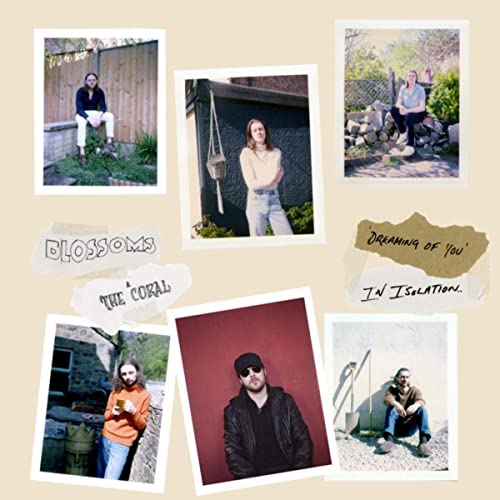 Reflections: 44 years ago ~ 1976
Lost In France (Bonnie Tyler)
... chart debut for the very distinctive sounding singer from South Wales ~ real name Gaynor Hopkins
Heart On My Sleeve (Gallagher & Lyle)
.... second big hit of the year for the duo who had started the decade with two Top 10-ers as members of McGuiness Flint
More More More (Andrea True Connection)
... disco-tastic one-hit wonder, # 5 on the American Billboard Hot 100, and climbing one place higher on our chart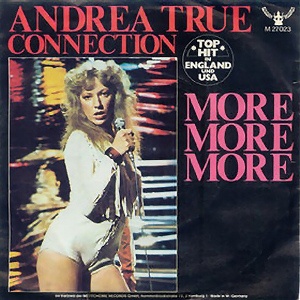 You Are My Love (Liverpool Express)
... former members of The Merseybeats and The Merseys who re-grouped a decade after their first flush of success
Jungle Rock (Hank Mizell)
... slice of obscure late '50s rockabilly, which sank without trace in the US, only to resurface, unexpectedly in the Netherlands, years later. Eventually it was reissued as a single and became a UK # 3 as well as topping the Dutch chart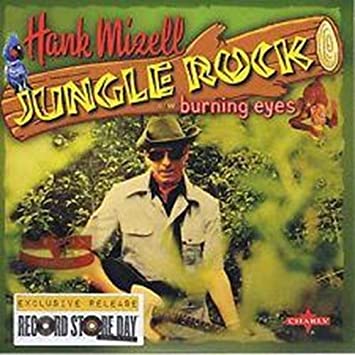 Love Me (Yvonne Elliman)
... US soul singer who had recently been working with Eric Clapton, and previously best known for the show stopping ballad I Don't Know How To Love Him on the original 1970 various artists double album of Jesus Christ Superstar. Love Me was her first time on the chart in her own right ~ a couple more hits would follow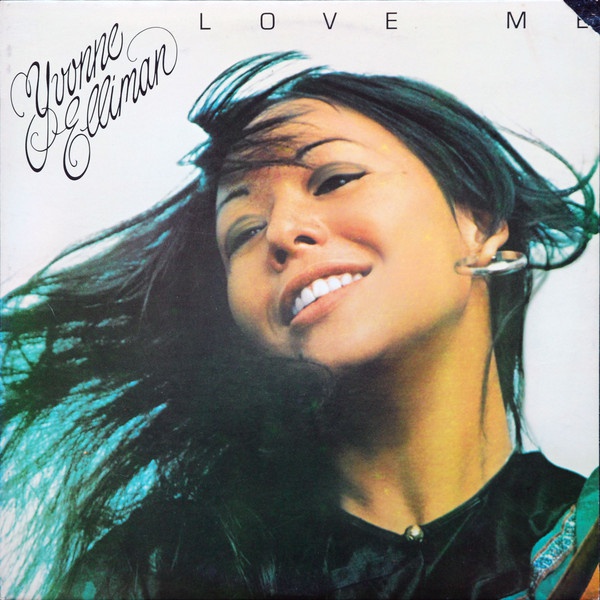 ---------------------------
SHOW THEME:
Rhapsody In Blue (Rick Wakeman)
written by George Gershwin, arranged by Tony Visconti
from the album Rhapsodies (A&M Records, 1979)