FIRST HOUR
Listen To The Music (The Doobie Brothers)
(1972, US, 1974, UK) ... plenty of airplay eventually paid off to make it a Top 30 hit here, second time around
Welcome Back (John Sebastian)
(1976) ... US chart-topper from the singer/songwriter best known as the frontman of The Lovin' Spoonful. It's the theme song of an American TV sitcom Welcome Back, Kotter. The show was originally going to be called Kotter, but was changed to match the lyrics of the song. John Sebastian has said that he had been unable to find a workable rhyme for 'Kotter' (Source: Wikipedia)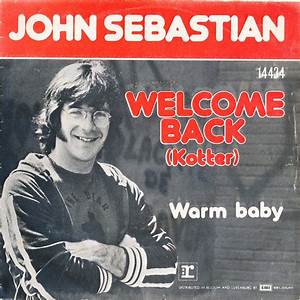 Breakfast In Bed (UB40 with Chrissie Hynde)
... from the first of today's featured years ~ three years after topping the chart with I Got You Babe, The Pretenders' singer made another guest appearance with the boys from Birmingham, this time with a song originally written for Dusty Springfield's 1969 album Dusty In Memphis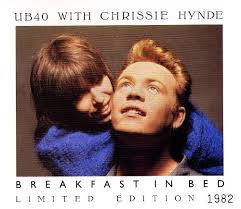 Breaking Up Is Hard To Do (The Partridge Family)
(1972) ... the group whose TV series of the same name launched the hugely successful career of teen heart-throb David Cassidy. Their revival of Neil Sedaka's hit from the previous decade reached # 3 in the UK ~ their highest chart placing, a well chosen song which perfectly suited their style
From A Window (Billy J Kramer & The Dakotas)
(1964) ... a Lennon & McCartney song, like three of their previous hits, Do You Want To Know A Secret, Bad To Me and I'll Keep You Satisfied. The group were a big part of the Mersey Sound, even though they were mostly from Manchester
Oh Well (Fleetwood Mac)
(1969)... one of the early hits by the band whose history spans several decades, surviving the ravages of time through numerous reinventions and an ever changing line-up. Oh Well was written and sung by founder member, legendary lead guitarist and vocalist Peter Green who sadly died just over a week ago, aged 74. Oh Well consists of two parts - a fast electric blues song with vocals (Part 1, lasting 2:19) and a much quieter, classically influenced piece (Part 2, 5:39). The original 1969 single, however, features the first minute of Part 2 as a fade-out to the A-side and Part 2 begins again on the B-side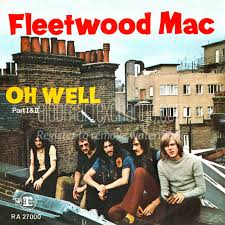 Message Understood (Sandie Shaw)
(1965) ... a Top 10-er, but one which has often been overlooked by radio station playlisters in favour of some of her other hits, in particular the chart-topping Long Live Love and Always Something There To Remind Me

Newsround Tameside: 32 years ago ~ 1988
Don't Call Me Baby (Voice of The Beehive)
... Drummer Woody Woodgate had enjoyed huge success with Madness, who had recently gone their separate ways - this Top 20 hit was included on Voice of The Beehive's debut album ~ Let It Bee. Someone's imagination must have been really buzzing to come up with that one...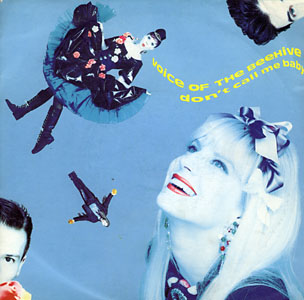 Wild World (Maxi Priest)
... a second reggae hit version of Cat Stevens' song, following in the footsteps of Jimmy Cliff, who took it into the Top 10 in 1970, soon after the original had its first airing on the album Tea For The Tillerman
With A Little Help From My Friends (Wet Wet Wet)
... chart-topping charity single by two completely contrasting music acts ~ this was the poppier and by far the most played of the two sides the other was She's Leaving Home by Billy Bragg and Car Tivey. Both tracks were included on a Childline album involving several other artists re-creating songs from the Beatles' Sgt Pepper
Way Behind Me (The Primitives)
... Coventry trio ~ singer Tracy Tracy, guitarist Paul Court and drummer Tig Williams never quite managed to repeat the success of Crash, their single earlier in the year which stormed the Top 5. Way Behind Me deserved to do as well but stalled at # 36 and subsequent releases fared no better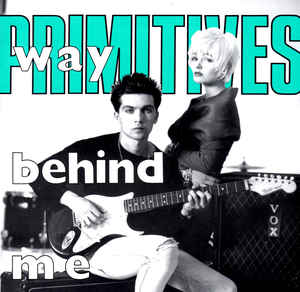 1-2-3 (Gloria Estefan & Miami Sound Machine)
... one of their biggest hits and also one of the last to include the group name. Albums and singles from '89 onwards are credited to Gloria as a solo artist, even though MSM have continued to work with her, in the studio and in live performances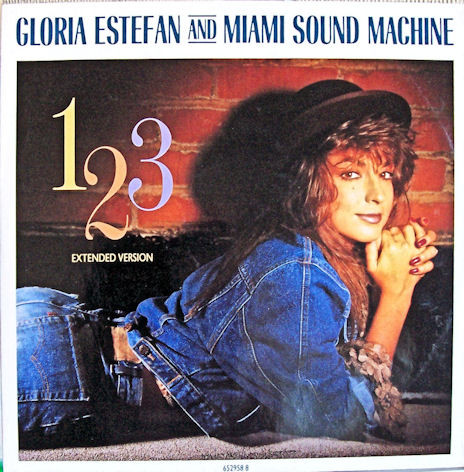 Domino Dancing (Pet Shop Boys)
... lead single from the duo's third studio album, Introspective adding another Top 10-er to their tally in the UK, and topping the charts in Finland, Spain and Poland
---------------------------
SECOND HOUR
He Was Really Sayin' Somethin' (The Velvelettes)
(1965) ... a fairly modest sized Miotown hit in the US , successfully covered here in the early '80s by Bananarama & Fun Boy Three
Rain (The Beatles)
(1966) ... too good to be tucked away on the B side of Paperback Writer, a John Lennon song very much in a similar style and with the same kind of sound as several other tracks recorded around the same time which would appear on their next album Revolver. Ringo Starr who, incredibly had his 80th birthday last month, rates his drumming on Rain as his best ever recorded performance. A song with Ringo singing lead vocal is coming up shortly...
Nobody Does It Better (Carly Simon)
... teaser track for our second featured year ~ from the Bond film, The Spy Who Loved Me - Roger Moore's third outing as 007. The theme song was written by Marvin Hamlisch with lyrics by Carole Bayer Sagar, who had a hit in her own right in that very same year, You're Moving Out Today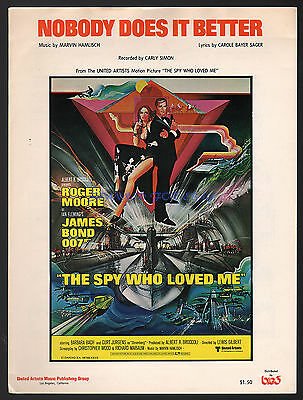 Absolutely Lyricless
... an instrumental break with international connections
Tequila (The Champs)
(1958) ... based on a Cuban mambo beat, with a title which is the name of the city in Mexico where the drink of the same name, made from the blue agave plant originated.
Guaglione (Perez 'Prez' Prado)
(1958 / 1995) ... the Cuban bandleader recorded the best known version of a tune which had its origins in Naples Second time around, it leaped to # 2 in the UK after featuring in a famous TV ad
---------------------------
Flying High (Morgan)
(2000) ... sounds as though it could have been made in the late '60s ~ reminds me of This Wheel's On Fire (Julie Driscoll, Brian Auger & The Trinity) with more than a nod to The Mamas & The Papas ~ from the only solo album to date by Morgan Nicholls* with Rose Smith joining him on vocals [ * prolific musician who has worked with Muse, Gorillaz, The Streets and Lily Allen]
Boys (The Beatles)
(1963) ... as promised earlier ~ Ringo doubling up as the drummer and vocalist on a song from the first Fab Four album Please Please Me and originally recorded by American girl group The Shirelles, . Boys was one of many US cover versions which had long been a staple of the Beatles live set - before Ringo joined the group, it had fulfilled a similar purpose for original sticks-man Pete Best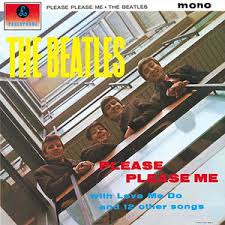 Reflections: 43 years ago ~ 1977
Don't Leave Me This Way (Harold Melvin & The Blue Notes)
... Motown got in first with Thelma Houston's version which made the Top 20, but a mere three months later, rival label Philadelphia International managed to outdo them when The Blue Notes reached # 5. The Communards' high-energy re-working fared even better, # 1 in 1986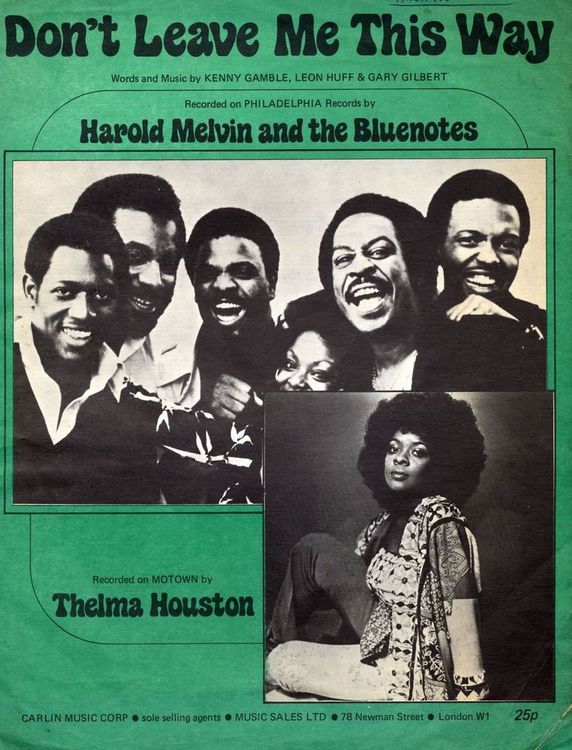 Alison (Elvis Costello)
... from his debut album My Aim Is True - produced by Nick Lowe. By the end of the year Elvis aka Declan MacManus had his first hit single, Watching The Detectives, a stand-alone release, which was only later added to the album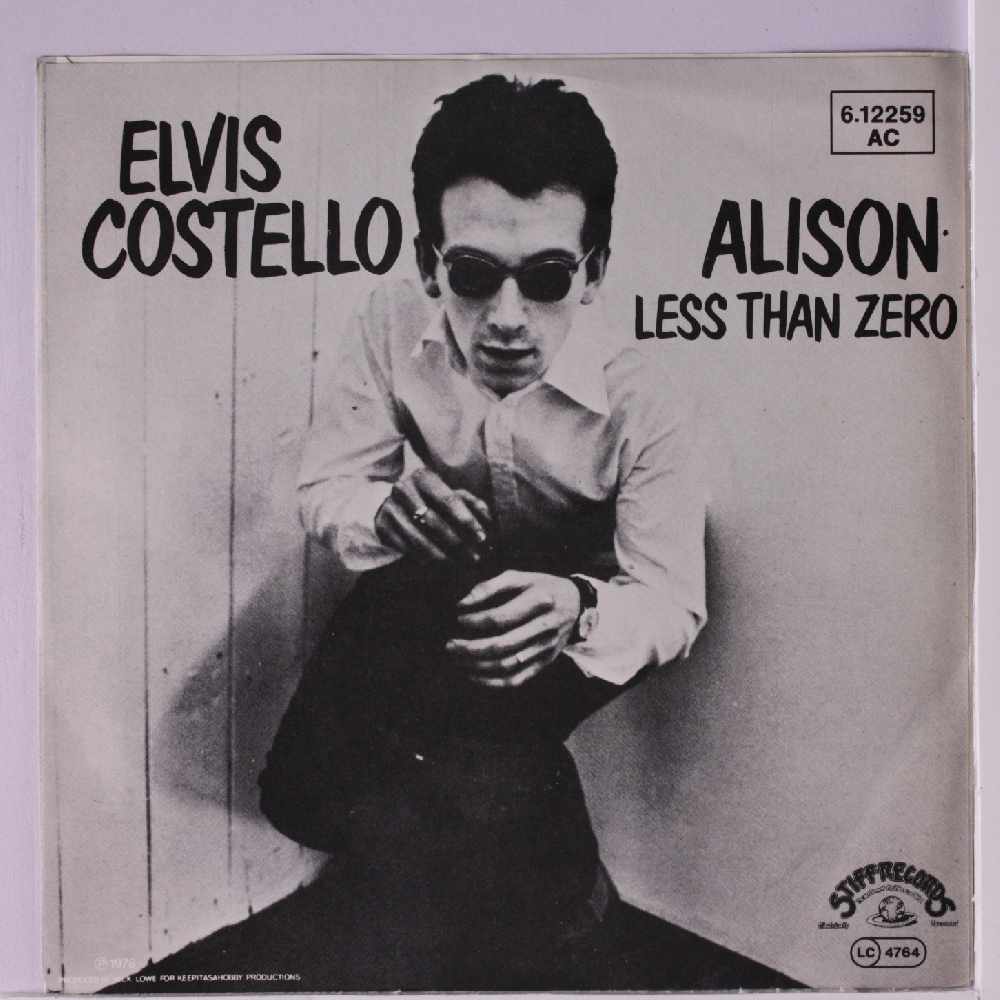 Baby Don't Change Your Mind (Gladys Knight & The Pips)
... their 'joint best' chart position, peaking at # 4 ~ an accolade shared with The Way We Were - Try To Remember - from two years earlier
Fanfare for the Common Man (Emerson, Lake & Palmer)
....'prog' rock legends renowned for mega-selling concept albums and extravagant stage performances with a one-off hit single, re-working a classical tune by the 20th Century American composer Aaron Copland. From pillars of the rock establishment to new wave pioneers...
(Get A) Grip (On Yourself) (The Stranglers)
... a million miles from ELP, musically as they undoubtedly were style and image-wise, but one thing they had in common was a keyboard wizard Just as Keith Emerson had done with ELP (Rick Wakeman with Yes and others likewise) Dave Greenfield who died earlier this year is widely credited for The Stranglers' instantly recognisable sound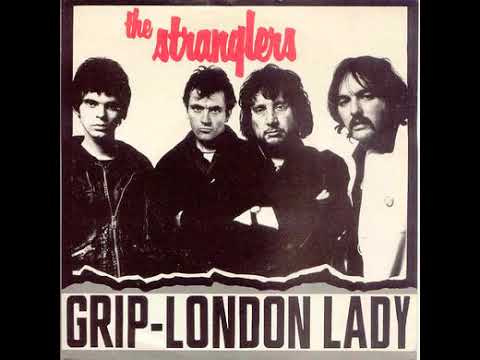 Good Morning Judge (10cc)
... second Top 10-er of their second era, with a new line-up based around the remaining originals Eric Stewart and Graham Gouldman, after the departure of Kevin Godley and Lol Creme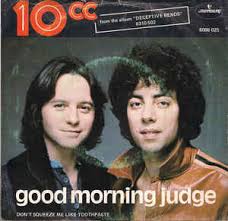 ---------------------------
SHOW THEME:
Rhapsody In Blue (Rick Wakeman)
written by George Gershwin, arranged by Tony Visconti
from the album Rhapsodies (A&M Records, 1979)