FIRST HOUR
Everlasting Love (Love Affair)
(1968) ... much covered song which has been a hit for different artists in different decades. Love Affair got in first, taking it to the top of the chart in the UK. The guy who wrote it, American soul singer Robert Knight initially didn't rate it as anything special. Millions of record buyers decided otherwise and proved him wrong several times over. His original recording finally made it on our chart as a Northern Soul inspired reissue in '74....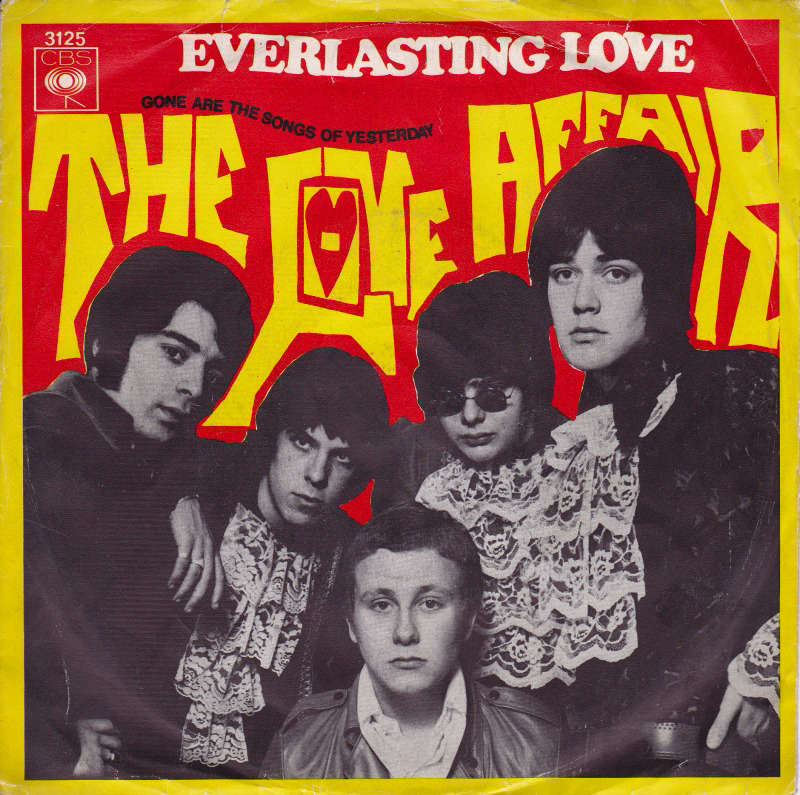 Up In A Puff of Smoke (Polly Brown)
(1974) ... solo single by the former Pickettywitch singer which just missed out on our Top 40 but fared much better in the US, Canada, Australia and New Zealand. In the same year Polly was the female voice of the duo Sweet Dreams who had just the one chart success ~ a cover of Abba's Honey Honey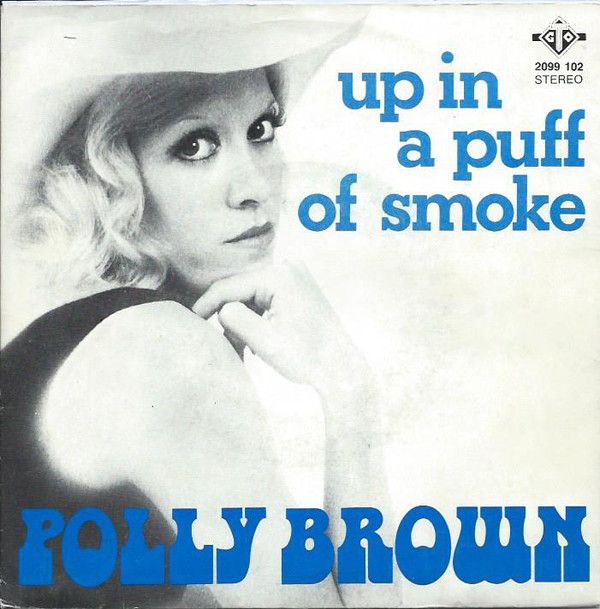 I Got You Babe (UB40 with Chrissie Hynde)
... from the first of today's featured years ~ matching the chart-topping success of the original mid '60s classic by Sonny and Cher which was then, and still is, one of the best loved songs of that era
Here's to the next 12 months...
The Calendar Song (Trinidad Oil Company)
(1977).... which does precisely as it says on the tin, chanting the months of the year, January, February, March... through to December over a rhythmic steel drum tune of the kind you might hear in a summer carnival
This Will Be Our Year (The Zombies)
(1968)... lead singer Colin Blunstone and keyboard player Rod Argent each had a spell of solo success in the early '70s. Their biggest hits Hold Your Head Up (RA with the band Argent), and Say You Don't Mind (CB) made the Top 20 around the same time in '72. The Zombies surprisingly only managed one Top 20 hit which just happens to be on the playlist for hour number two. Fast forward to the '00s, The Beautiful South covered This Will Be Our Year for their album Golddiggas, Headnodders and Pholk Songs (2005)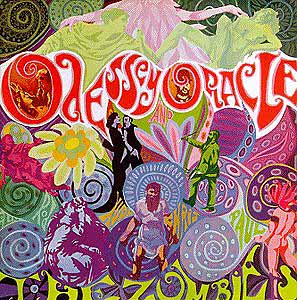 ----------------------
Are You Ready To Rock? (Wizzard)
(1974-75) ... never a dull moment with Roy Wood and co ~ only he could come up with the idea of adding bagpipes to a swingin' rock n'roll song in the style of those Bill Haley & The Comets '50s classics Rock Around The Clock and Shake, Rattle And Roll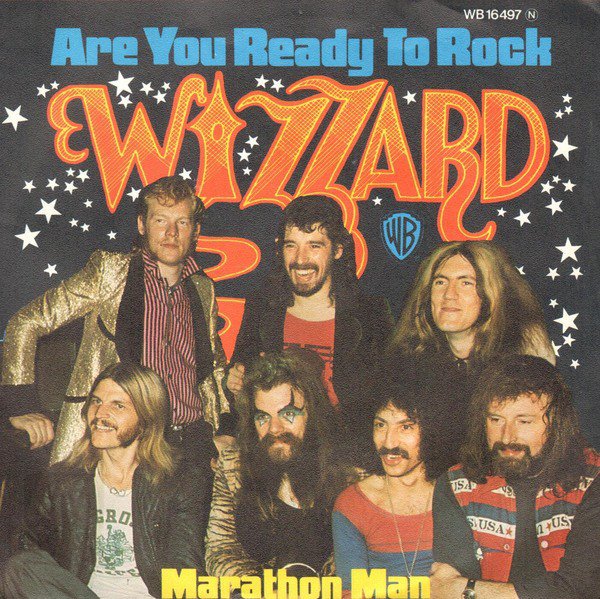 Newsround Tameside: 37 years ago ~ 1985
Solid (Ashford & Simpson)
... best known as a songwriting and production team responsible for several Motown hits in the late '60s and early '70s. Their work elsewhere included I'm Every Woman for Chaka Khan (1978). Solid was the couple's one and only UK hit as recording artists, reaching # 3
San Damiano (Heart and Soul) (Sal Solo)
... Top 20 hit which was a dramatic change in style for the one-time frontman of new wave band Classix Nouveaux ~ best known for their 1982 single Is It A Dream. His inspiration was the Italian village in the title, a place of pilgrimage. It was on a visit there that he rediscovered the Christian faith of his childhood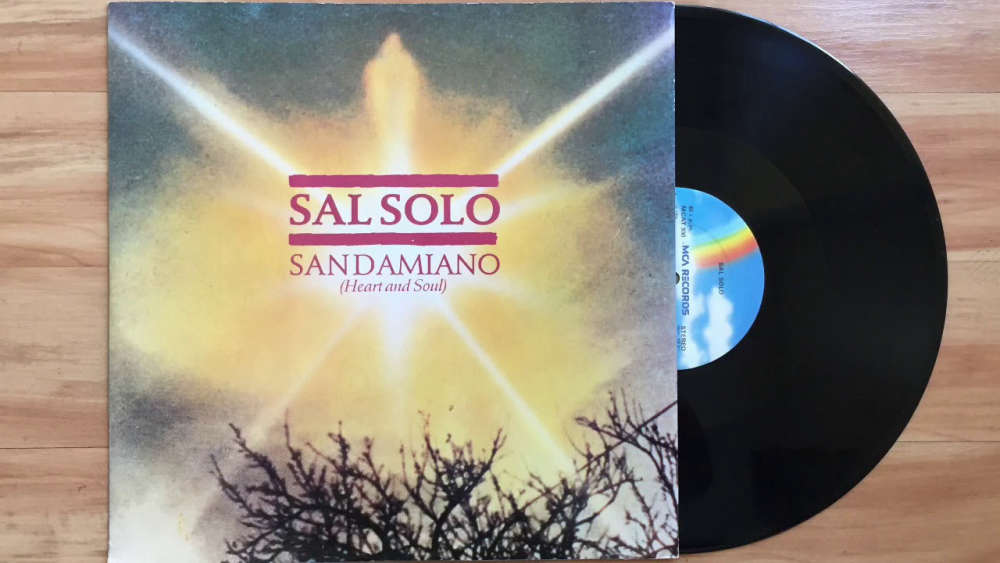 Body Rock (Maria Vidal)
... theme song of the break dance film of the same name which had its premiere the previous year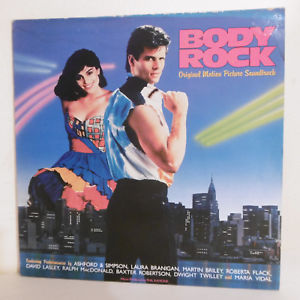 Don't You Just Know It (Amazulu)
... a fun song written and originally sung by Huey 'Piano' Smith back in 1958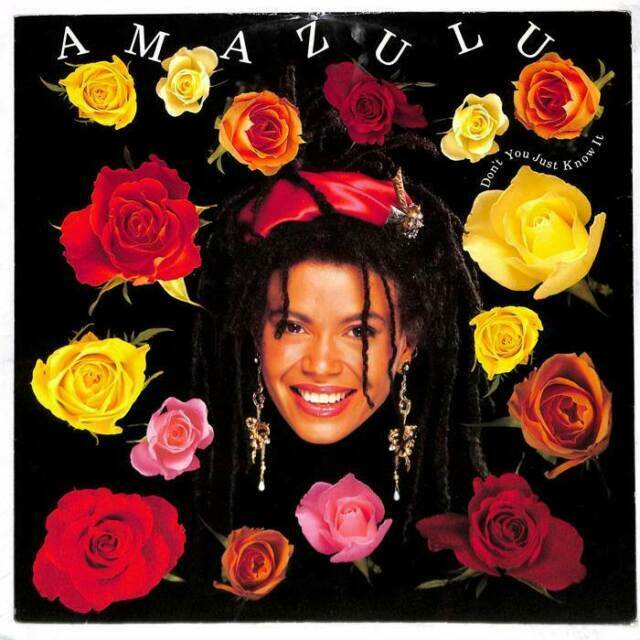 Uncle Sam (Madness)
... their 21st hit in a run stretching back to the end of the previous decade peaked at ... #21 ~ the first to miss out on the Top 20
Yeh Yeh (Matt Bianco)
... the familiar Latin flavoured toe-tapper, which had been a # 1 for Georgie Fame & The Blue Flames in '65, was a perfect choice for the mid '80s jazz-pop combo
See The Day (Dee C Lee)
... stepping into the spotlight with a Top 10-er in her own right after working as a backing singer on several hits for Wham! and The Style Council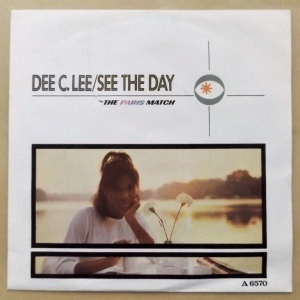 --------------------------
SECOND HOUR
Fox On The Run (The Sweet)
(1975) ... with very nearly a dozen hits to their name over the previous four years, Fox On the Run was the first 'A' side written by the members of the band themselves. Hailed by fans and critics alike as one of their very best, the single quickly climbed to # 2 in the UK, equaling the highest placing of previous Sweet classics Ballroom Blitz, Hell Raiser and Teenage Rampage. Its well deserved success extended worldwide, # 1 in Australia, Denmark, Germany and South Africa, Top 10 in the US and several other countries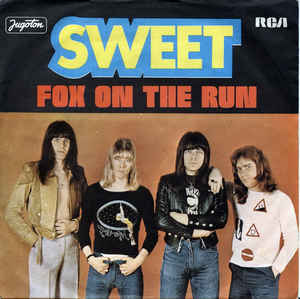 This Is The Life (Amy Macdonald)
(2007) ... Scottish singer-songwriter's follow-up to her first - and most successful - chart single Mr Rock 'n'Roll. This Is The Life was the title track of Amy's debut album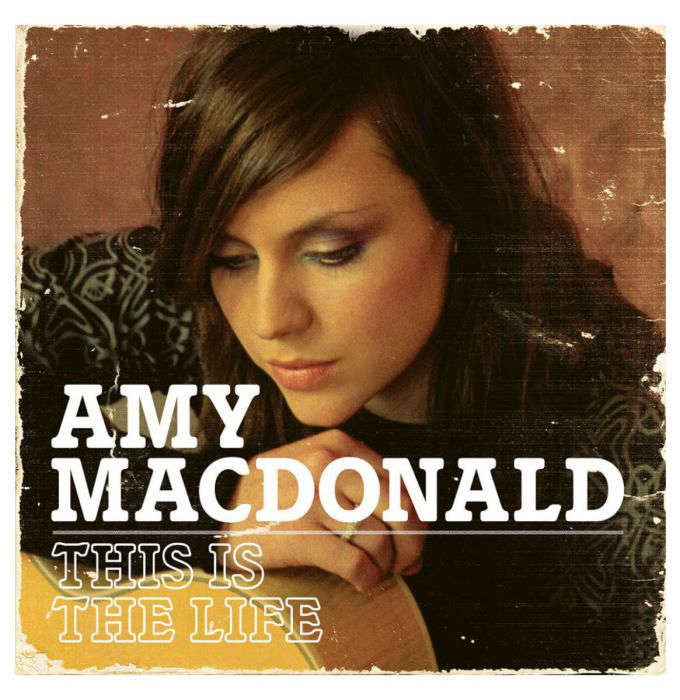 It's For You (Cilla Black)
... ... teaser for our second featured year ~ officially a Lennon and McCartney song, but known to have been specifically the work of Beatle Paul
--------------------------
Absolutely Lyricless ~ the instrumental break ... completely contrasting 'Forties'
Forty Miles of Bad Road (Duane Eddy)
(1959) .... two minutes of typically twangy guitar ~ respected author and rock music observer Michael Gray says the idea of the song title came from Eddy's producer Lee Hazlewood, who heard one Texan say to another, "Your girl has a face like forty miles of bad road," and immediately recognised its potential as a song title [W]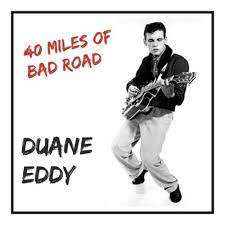 Mozart 40 (Waldo de los Rios)
(1971) ... the most famous section of Mozart's 40th Symphony became a pop hit in several European countries and made the Top 10 here in the spring of '71
---------------------------
When I'm 64 (The Beatles)
(1967) ... if you - or someone you know - is about to reach this particular milestone, always remember that age is just a number and focus on the most important line in the song ~ 'Birthday greetings, bottle of wine'. It's one of Paul McCartney's earliest compositions which the Fab Four, back in their early days playing the clubs, sometimes sang to fill the gap, if the PA system happened to break down. Years later, they finally got round to recording it, as a bit of light relief on the ground-breaking Sgt Pepper's Lonely Heart's Club Band
Listen To The Man (George Ezra)
(2014) ... ... one of several hit songs on his debut album Wanted On Voyage. The video featured a special guest appearance by one of our greatest actors, Sir Ian McKellen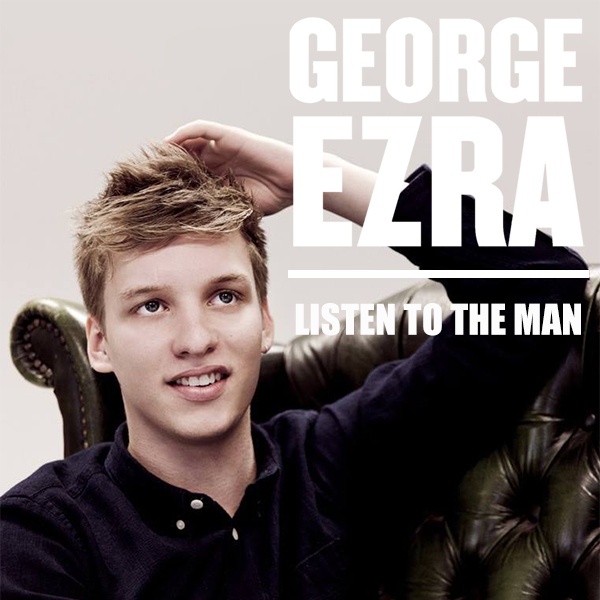 Newsround pre-Tameside: 58 years ago ~ 1964
5-4-3-2-1 (Manfred Mann)
... first time on the chart for a band who had a long run of hits through to the end of the decade. The famous countdown was famously adopted as the theme song of ITV's pop show Ready Steady Go
The Hippy Hippy Shake (The Swinging Blue Jeans)
... rock 'n'roll song dating back to the late '50s which The Beatles and other Mersey Sound groups included in their live sets - The Swinging Blue Jeans recorded it and had a Top 10 hit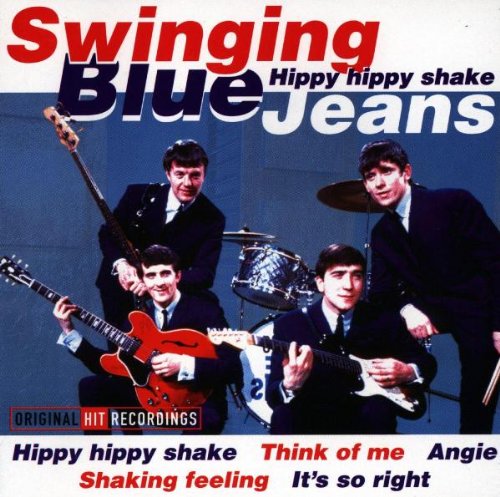 Baby I Love You (The Ronettes)
... American girl group with the original version of a song later successfully covered by male artists, both of whom reached # 8 on the UK singles chart. First there was Dave Edmunds (1973), followed by The Ramones (early 1980)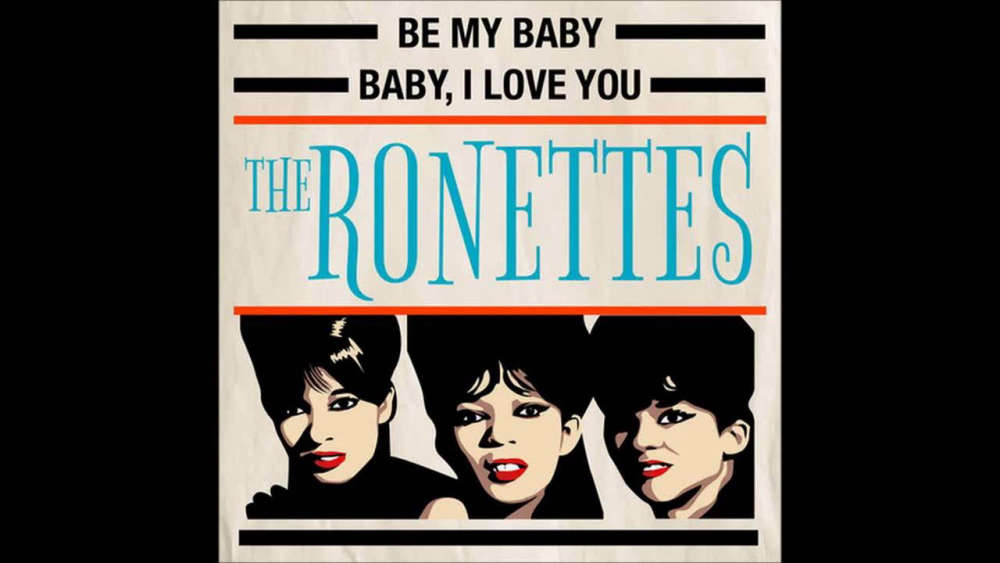 I Just Don't Know What To Do With Myself (Dusty Springfield)
... Dusty's second time in the Top 5 following the previous year's I Only Want To Be With You
It's All Over Now (The Rolling Stones)
... written by American R&B/soul singer Bobby Womack for his family group The Valentinos. The Stones made it their own with an outstanding performance and were rewarded with their first # 1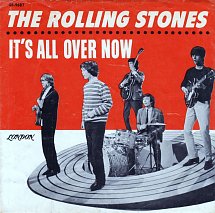 Bits And Pieces (Dave Clark Five)
,,, foot stompin' follow-up to their chart-topping debut Glad All Over
She's Not There ((The Zombies)
... as promised earlier ~ their only major hit was this well loved '60s classic which somehow missed out on the Top 10. More than a dozen years later, Santana's version managed to go one better (1977, # 11)
---------------------------
SHOW THEME:
Rhapsody In Blue (Rick Wakeman)
written by George Gershwin, arranged by Tony Visconti
from the album Rhapsodies (A&M Records, 1979)
[W]: Source: Wikipedia
Please bear in mind: it's a live show and so, occasionally I might need to change the running order, leave a song out, or play an unplanned extra song which will not be shown in this weekly music blog.
If you missed any of the show, you can catch up online after 15:00 on Sunday 02/01/2022: