FIRST HOUR
No Matter What (Badfinger)
(1971) ... Swansea band championed by The Beatles and signed to their Apple record label. No Matter What was the middle one of three Badfinger hits in the early '70s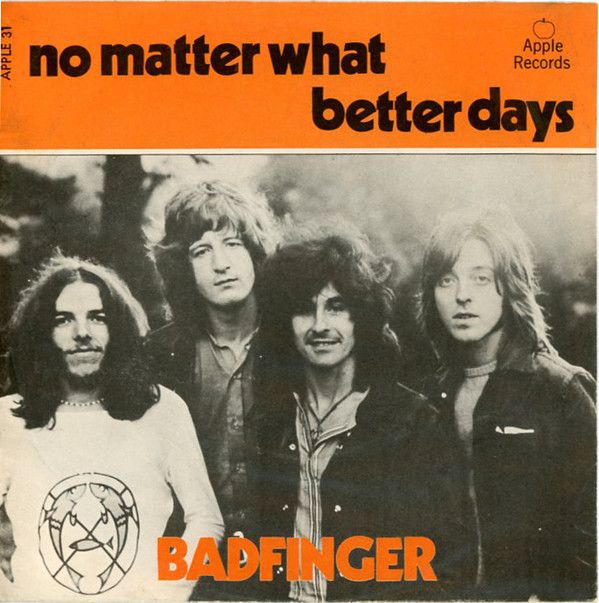 She'd Rather Be With Me (The Turtles)
(1967) ... the highest placed (# 4) in a hat-trick of hits for the American band. Fair to say, though, the other two are probably just as well known, Happy Together (1967, # 12) and Elenore (1968, # 7)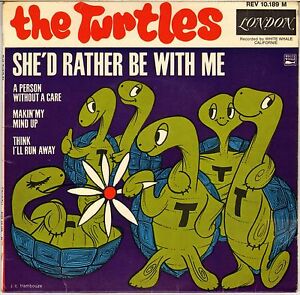 Put A Little Love In Your Heart (Annie Lennox & Al Green)
.... one-off duet on the chart in the year we are heading back to, later in the hour
Hits twice over
...'60s floor fillers which were hits all over again in the early '70s
The Locomotion (Little Eva)
(1962 & 1972) ... looking for someone to sing the surefire hit you have just written? Why not ask the baby-sitter?! That's how Little Eva got her lucky break with Gerry Goffin and Carole King
My Guy (Mary Wells)
(1964 & 1972) ... one of the first Motown hits to break through in the UK, albeit originally released on the Stateside label
---------------------------
Lean On Me (Mud)
(1976)... four years on from the original version by Bill Withers. Mud and their producer Pip Williams turned Lean On Me into almost their own Christmas carol. After an impressive run of chart success including three #1s, it turned out to be not only their final time in the Top 10 but their last hit of any description. Lead singer Les Gray made a lone brief appearance in the Top 40 the following year, covering the '60s classic A Groovy Kind of Love (1977, # 32)
Return To Sender (Elvis Presley)
(1962)... Elvis covered many classic Christmas songs and seasonal standards, but this was his only UK Christmas # 1 single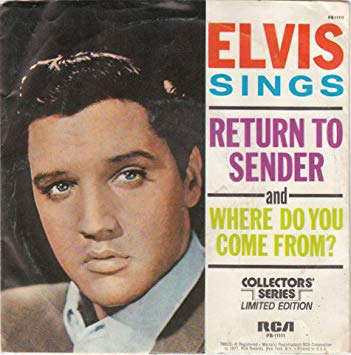 Newsround Tameside: 33 years ago ~ 1988
Especially For You (Kylie Minogue & Jason Donovan)
... perfectly timed single, hot on the heels of their starring roles in the Neighbours wedding of the year. Kylie and Jason were December '88 Top 3-ers and eventually made it to #1 in early January '89. Competition for the top spot at Christmas had never been more fierce. The runaway winner from early in December was Cliff Richard with Mistletoe and Wine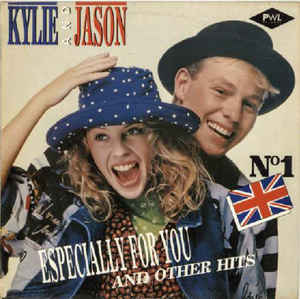 John Ketley Is A Weatherman (A Tribe Of Toffs)
... classic novelty one hit wonder - multi-name-checking in daft rhymes anyone who was anyone in '88 - fun from start to finish!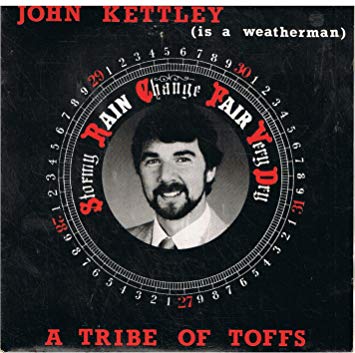 Anchorage (Michelle Shocked)
... much-played turntable hit / country crossover which edged its way into the lower reaches of the chart
Stop! (Erasure)
... lead song on their end-of- year Crackers International EP, which reached # 2 following a highly successful few months with two Top 10 singles Ship of Fools and A Little Respect... as well as Chains of Love which stalled at # 11
Martha's Harbour (All About Eve)
... timelessly haunting, or hauntingly timeless(?!) ~ it could be from almost any era of the past few decades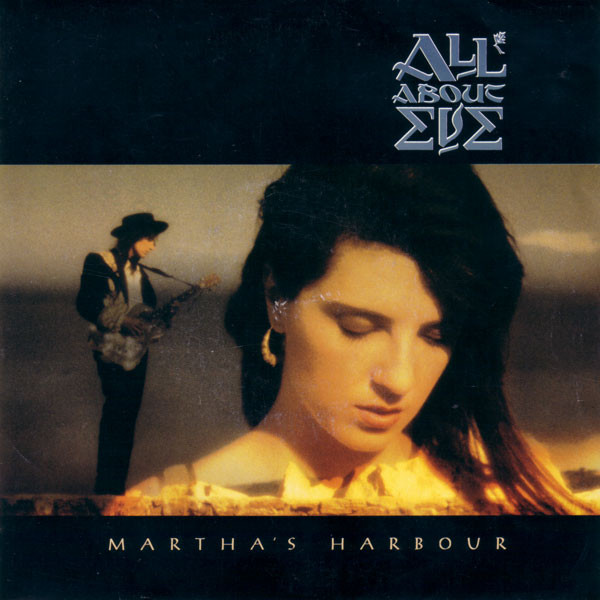 Desire (U2)
... first single from the Rattle and Hum album which became their first # 1... followed just a few weeks later by Angel of Harlem, also on the album, which made the Top 10
---------------------------
SECOND HOUR
Proving that classic pop doesn't have to be decades-old ~ top songs from the past year's playlist, with echoes of the past
Just A Notion (Abba)
....third single released ahead of the eagerly awaited comeback album Voyage. Just A Notion is the cheeriest cheery tune I've heard in ages so it came as no surprise whatsoever to hear that it was originally recorded in their '70s heyday for the album Voulez Vous. For whatever reason, it failed to make the final cut. Such was the abundance of riches Abba created at the time, perhaps they were simply spoiled for choice. Fast forward to 2021, the vocals from those 1978 sessions can now be heard over a newly created backing track. It's classic Abba, more reminiscent of their upbeat early era (Waterloo, Ring Ring...) than the more introspective later years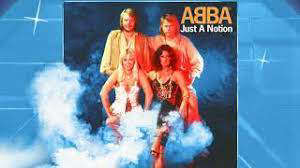 All You Need Is Love (Jamie Payet)
... fab new version of The Beatles '67 classic by the 'soul rock' singer-songwriter from Melbourrne, Australia
She Plays (Cobain Jones)
... produced by The Coral's James Skelly and crediting The Beatles as one of his main influences, great things have been forecast for the talented young singer-songwriter from Tameside who has recently supported the mighty Paul Weller. Hear his music on Spotify, 'like' his Facebook page and follow @Cobain_Jones on Twitter.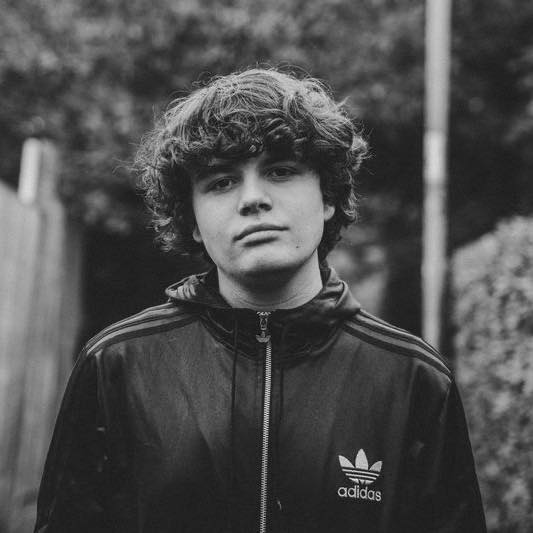 Year of The Cat (Daniel Takes A Train) ... taking Al Stewart's classic '70s song and turning it into 'an epic club floor filler, ideal for an Ibiza pool party or a balmy August night below the stars' Regular listeners might remember DTAT as the '80s band who never quite made it - in the '80s but 'never say never'.... One of their own songs, much played on Tameside Radio over the past 12 months is coming up later...
It's A Sin (Years and Years)
... re-imagining of the Pet Shop Boys classic, poignantly stripped back to just a piano accompanying the soulful Olly Alexander, who played the main character in the Channel 4 drama of the same name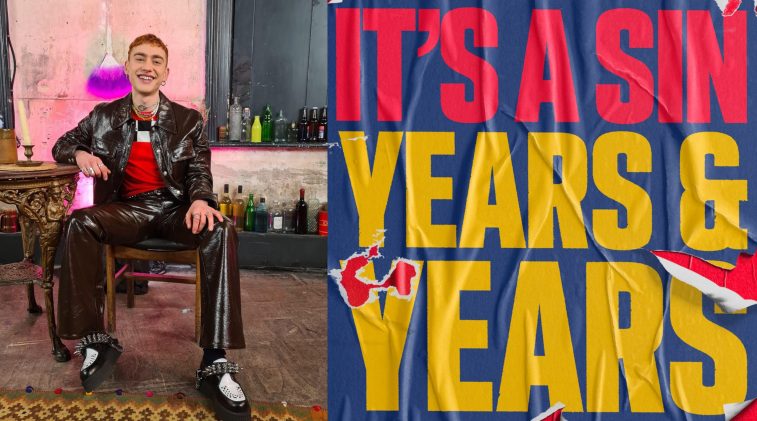 How Beautiful Life Can Be (The Lathums)
... instantly appealing slice of summer pop by a young band from Wigan for whom great things have been forecast
Remember Where You Are (Jessie Ware)
.. clear echoes of the past here ~ Jessie has hinted that she was greatly inspired by Minnie Riperton's 1970 song Les Fleurs which has a similarly lovely floaty feel to it...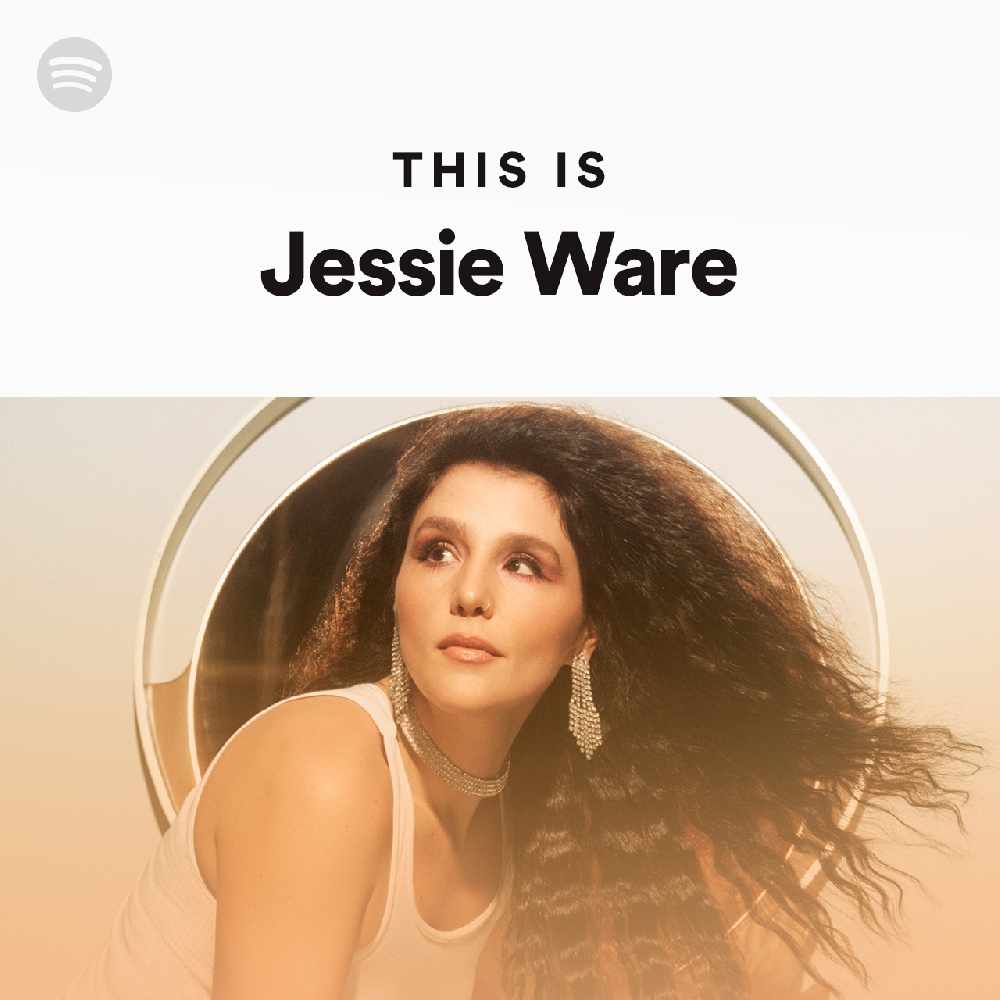 ---------------------------
Absolutely Lyricless ~ the instrumental break
Clog Dance (Violinski)
(1979) ... foot-stomping, infectiously catchy one-off hit for the band formed as a side project by ELO violinist Mik Kaminksi
Theme from The Persuaders (John Barry)
(1971) ... popular TV theme which reached # 13 on the chart. John Barry is probably best known for composing the original James Bond theme music ~ within a couple of years, Roger Moore one of the two lead actors in The Persuaders would become the next Bond
--------------------------
Mr Haze (Texas)
.. a new song hailed as a 'soul-soaked, Motown-inspired track' * which grabbed our attention within a couple of seconds, with its officially sanctioned sampling of Love's Unkind, 1977 hit for Donna Summer (* Source: Wikipedia)
The Morning Times (Alex Spencer)
... as a Beatles fan, it is heart-warming to hear the Fab Four continuing to influence the young musicians of today - like Cobain Jones, played earlier in the hour ~ and the same can be said of another young musician from our area who made it on to the Tameside Radio daily playlist in 2021. At just 14 years old, Alex writes his own songs, does a bit of busking here and there, as well as playing live venues from Zero's bar, Stalybridge to the Made in Manchester music fest in Romiley and Resurrection night in Rochdale alongside Madchester legend Clint Boon. Listing The Beatles along with Oasis, The La's, The Coral and Blossoms among the bands who have so far inspired him, Alex has recently taken his music to a whole new dimension with The Morning Times. 'Think indie, funk with hip hop undertones but with 'that signature Alex Spencer sound'. Liam Gallagher, no less, has been fulsome in his praise, tweeting that Alex sounds "celestial".You can stream his songs on Spotify and check out his Facebook page Alex Spencer Music. He's also on Twitter @alexspencerUK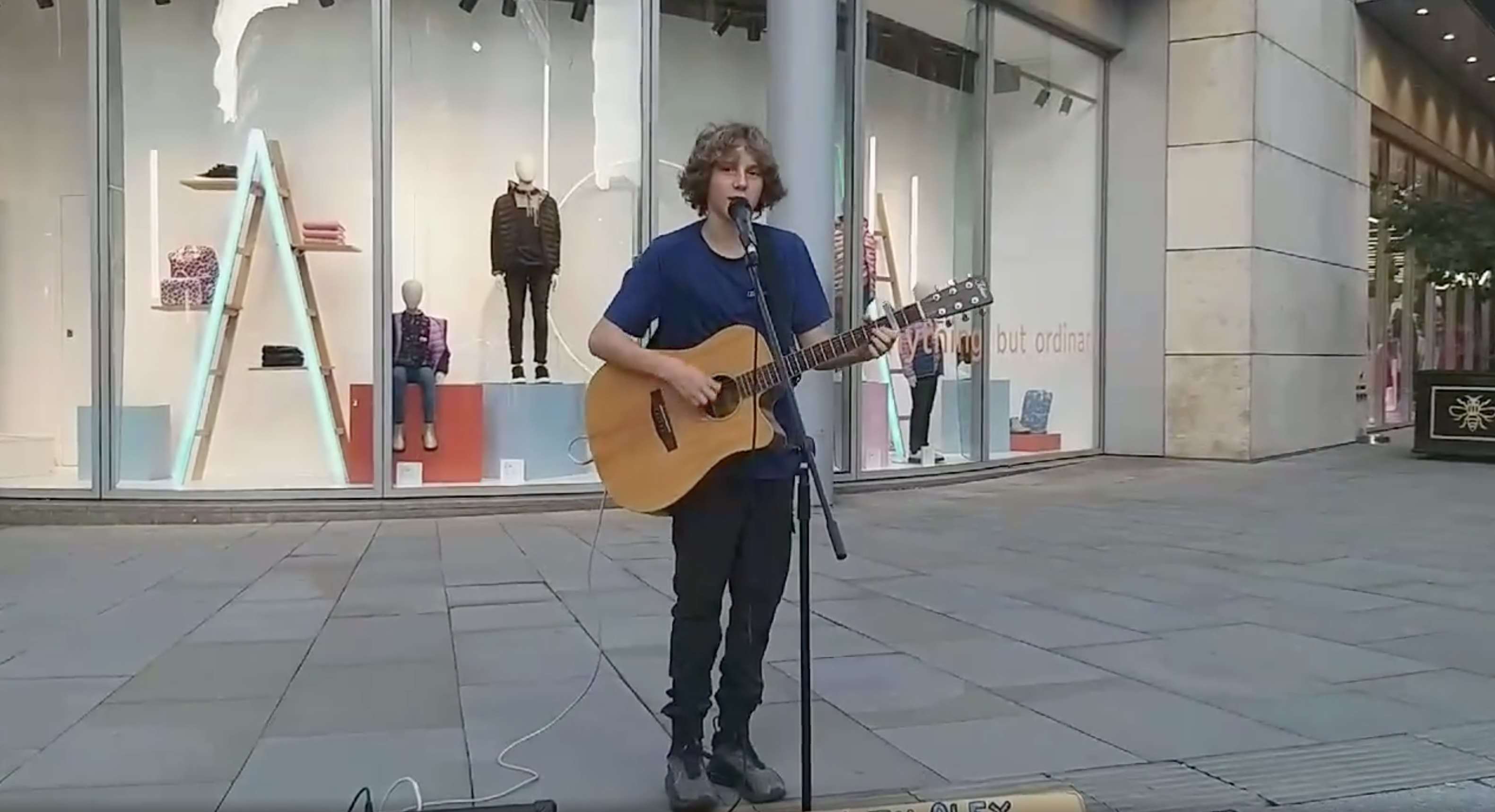 Care For (Blossoms)
... several reviewers see this recent single as Stockport's finest dipping their toes into '70s disco ~ with 'a sweeping set of strings and a vibrant piano riff' as the NME described it. The band themselves have said: "We might be uncool but so are Abba, and everyone loves them"...
Honeymoon (Daniel Takes A Train) ... ultra catchy, toe tapping tune from the recent album Last Ticket To Tango. Honeymoon was mixed by Pat Collier who produced Walking on Sunshine by Katrina and the Waves back in '85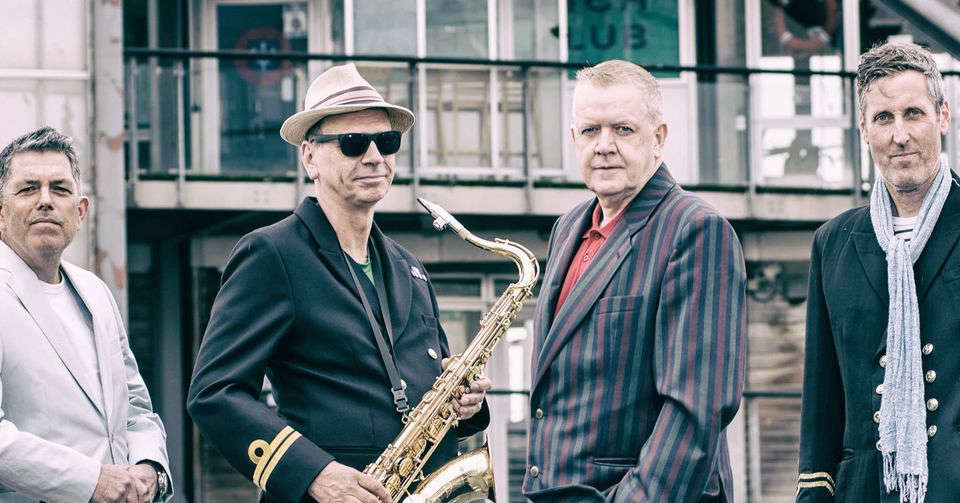 --------------------------
SHOW THEME:
Rhapsody In Blue (Rick Wakeman)
written by George Gershwin, arranged by Tony Visconti
from the album Rhapsodies (A&M Records, 1979)
Please bear in mind: it's a live show and so, occasionally I might need to change the running order, leave a song out, or play an unplanned extra song which will not be shown in this weekly music blog.
- MW